"Emergency medicine" Том 16, №1, 2020
Investigation of ademol effect on the exchange of nitrogen monoxide in the brain of rats with traumatic brain injury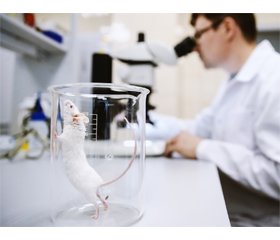 Authors:

Семененко С.І., Семененко А.І., Поліщук С.С., Вознюк Л.А., Семененко О.М. Вінницький національний медичний університет ім. М.І. Пирогова, м. Вінниця, Україна



Categories:

Medicine of emergency



Sections:

Clinical researches
Summary
Актуальність. Високі концентрації оксиду азоту (NO) призводять до прогресування порушень мозкового кровообігу на фоні черепно-мозкової травми (ЧМТ). Одним із провідних молекулярних механізмів нейроцитопротекторної дії сучасних фармакологічних препаратів є їх коригувальний вплив на обмін NO. Мета: оцінити вплив адемолу порівняно з амантадином сульфатом на стан системи L-аргінін/NO в головному мозку щурів з ЧМТ. Матеріали та методи. Досліди проведено на щурах-самцях. Експериментальну модель тяжкої ЧМТ створювали із використанням пневматичного пістолета. Терапевтичну дію адемолу при ЧМТ оцінювали в дозі 2 мг/кг внутрішньовенно з інтервалом 2 р/добу протягом 8 діб. Як лікарський засіб для контрольної групи застосовували 0,9% NаСl в дозі 2 мл/кг, а препарат порівняння — амантадину сульфат — у дозі 5 мг/кг. Для визначення ефективності досліджуваних препаратів використовували рівень L-аргініну та сумарну активність NO-синтази. Результати. Порівняльний аналіз ефективності адемолу та амантадину сульфату на 8-му добу спостереження показав, що в групі тварин з ЧМТ, яким застосовували адемол, вміст L-аргініну в мозку був більшим на 112 % (р < 0,05), ніж в групі контролю. За цих умов сумарна активність NO-синтази в головному мозку була меншою на 26,6 % (р < 0,05) відносно нелікованих тварин з ЧМТ. Натомість у тварин, лікованих амантадином сульфатом, рівень L-аргініну в головному мозку був більшим на 72 % (р < 0,05), ніж в групі контрольної патології. При цьому сумарна активність NO-синтази в головному мозку була меншою на 15,4 % (р < 0,05). Висновки. Експериментальне моделювання травматичного ураження головного мозку супроводжувалось розвитком в його структурах пертурбацій в системі L-аргінін/NO-синтаза. Одним із патогенетичних механізмів захисної дії на головний мозок при ЧМТ є спроможність адемолу попереджувати виснаження в пошкодженому головному мозку запасів амінокислоти L-аргініну та гіперактивацію NO-синтази, причому за вказаним ефектом адемол перевершував амантадину сульфат (р < 0,05).
Актуальность. Высокие концентрации оксида азота (NO) приводят к прогрессированию нарушений мозгового кровообращения на фоне черепно-мозговой травмы (ЧМТ). Одним из ведущих молекулярных механизмов нейроцитопротекторного действия современных фармакологических препаратов является их корректирующее воздействие на обмен NO. Цель: оценить влияние адемола по сравнению с амантадином сульфатом на состояние L-аргинин/NO в головном мозге крыс с ЧМТ. Материалы и методы. Опыты проведены на крысах-самцах. Экспериментальную модель тяжелой ЧМТ создавали с использованием пневматического пистолета. Терапевтическое действие адемола при ЧМТ оценивали в дозе 2 мг/кг с интервалом 2 р/сутки в течение 8 суток. В качестве лекарственного средства для контрольной группы применяли 0,9% NаСl в дозе 2 мл/кг, а препарата сравнения — амантадина сульфат в дозе 5 мг/кг. Для определения эффективности исследуемых препаратов использовали уровень L-аргинина и суммарную активность NO-синтазы. Результаты. Сравнительный анализ эффективности адемола и амантадина сульфата на 8-е сутки наблюдения показал, что в группе животных с ЧМТ, которым применяли адемол, содержание L-аргинина в мозге было больше на 112 % (р < 0,05), чем в группе контроля. В этих условиях суммарная активность NO-синтазы в головном мозге была меньше на 26,6 % (р < 0,05) относительно нелеченых животных с ЧМТ. Зато у животных, леченных амантадином сульфатом, уровень L-аргинина в головном мозге был больше на 72 % (р < 0,05), чем в группе контрольной патологии. При этом суммарная активность NO-синтазы в головном мозге была меньше на 15,4 % (р < 0,05). Выводы. Экспериментальное моделирование травматического поражения головного мозга сопровождалось развитием в его структурах пертурбаций в системе L-аргинин/NO-синтаза. Одним из патогенетических механизмов защитного действия на головной мозг при ЧМТ является способность адемола предупреждать истощение в поврежденном мозге запасов аминокислоты L-аргинина и гиперактивацию NO-синтазы, причем по указанному эффекту адемол превосходил амантадина сульфат (р < 0,05).
Background. High concentrations of nitric oxide (NO) lead to the progression of cerebral circulation disorders against a background of traumatic brain injury (TBI). One of the leading molecular mechanisms of the neurocytoprotective action of mo­dern pharmacological agents is their corrective effect on NO metabolism. Purpose. To evaluate the effect of ademol compared with amantadine sulfate on the state of the L-arginine/NO system in the brain of TBI rats. Materials and methods. The experiments were performed on male rats. An experimental model of heavy TBI was created using a pneumatic gun. The therapeutic effect of ademol in TBI was evaluated at a dose of 2 mg/kg intravenously twice per day for 8 days. As a drug for the control group 0.9% NaCl at a dose of 2 ml/kg was used, and the comparison drug was amantadine sulfate at a dose of 5 mg/kg. To determine the effectiveness of the study drugs the level of L-arginine and the total activity of NO-synthases were used. Results. A comparative analysis of the efficacy of ademol and amantadine sulfate on the 8th day of observation showed that in the TBI group of animals treated with ademol, L-arginine content in the brain was higher by 112 % (p < 0.05) than in the control group. Under these conditions, the total activity of NO-synthase in the brain was lower by 26.6 % (p < 0.05) compared to untreated TBI animals. However, in animals treated with amantadine sulfate, the level of L-arginine in the brain was 72.0 % higher (p < 0.05) than in the control pathology group. The total activity of NO-synthase in the brain was lower by 15.4 % (p < 0.05). Conclusion. Experimental modelling of traumatic brain injury was accompanied by the development in its structures of perturbations in the L-arginine/NO-synthase system. One of the pathogenic mechanisms of the brain protective effect on TBI is the ability of ademol to prevent depletion of L-arginine amino acid reserves in the damaged brain and hyperactivation of NO-synthase, with ademol exceeding amantadine sulfate (p < 0.05).
Keywords
черепно-мозкова травма; мозковий кровообіг; L-аргінін; NO-синтаза
черепно-мозговая травма; мозговое кровообращение; L-аргинин; NO-синтаза
traumatic brain injury; brain circulation; L-arginine; NO-synthase
For the full article you need to subscribe to the magazine.
Bibliography
1. Carney N., Totten A.M., O'Reilly C. Guidelines for the Management of Severe Traumatic Brain Injury 4th Edition Reviewed for evidence-based integrity and endorsed by the American Association of Neurological Surgeons and the Congress of Neurological Surgeons. September 2016/https://braintrauma.org/uploads/03/12/Guidelines for Management of Severe TBI 4th_Edition.pdf.
2. Majdan M., Plancikova D., Brazinova A., Rusnak M., Nieboer D., Feigin V., Maas A. Epidemiology of traumatic brain injuries in Europe: a cross-sectional analysis. Lancet Public Health. 2016 Dec. 1(2). e76-e83. doi: 10.1016/S2468-2667(16)30017-2.
3. Abou El Fadl M.H., O'Phelan K.H. Management of Traumatic Brain Injury: An Update. Neurosurg. Clin. N. Am. 2018. 29(2). 213-221.
4. Llompart-Pou J.A., Pérez-Bárcena J. Geriatric traumatic brain injury: An old challenge. Med. Intensiva. 2019. 43(1). 44-46.
5. Gardner R.C., Dams-O'Connor K., Morrissey M.R., Manley G.T. Geriatric Traumatic Brain Injury: Epidemiology, Outcomes, Knowledge Gaps, and Future Directions. J. Neurotrauma. 2018. doi: 10.1089/neu.2017.5371.
6. Семененко А.И. Оценка терапевтического эффекта 0,9% раствора NaCl по показателям церебральной гемодинамики при ишемии-реперфузии головного мозга крыс. Журнал Гродненского государственного медицинского университета. 2014. 3(47). 49-52.
7. Hatefi M., Behzadi S., Dastjerdi M.M., Ghahnavieh A.A., Rahmani A., Mahdizadeh F., Hafezi Ahmadi M.R., Asadollahi K. Correlation of Homocysteine with Cerebral Hemodynamic Abnormality, Endothelial Dysfunction Markers, and Cognition Impairment in Patients with Traumatic Brain Injury. World Neurosurg. 2017. 97. 70-79. doi: 10.1016/j.wneu.2016.09.080.
8. Семененко А.І., Кобеляцький Ю.Ю., Кондрацький Б.О., Семененко І.Ф. Особливості впливу деяких інфузійних розчинів на церебральну гемодинаміку при гострому ішемічному інсульті. Медицина невідкладних станів. 2016. 4(75). 118-121.
9. Uzan M., Tanriover N., Bozkus H. Nitric Oxide (NO) metabolism in the cerebrospinal fluid of patients with severe head injury: inflammation as a possible cause of elevated no metabolites. Surg. Neurol. 2001. 56(6). 350-356.
10. Ved R., Zaben M. Biomarkers for traumatic brain injury. 2018. 10. 855-852.
11. Гула Н.М., Косякова Г.В., Бердишев А.Г. Вплив N-стеароїлетаноламіну на NO-синтазний шлях генерації оксиду азоту в аорті та серці щурів із стрептозотоциніндукованим діабетом. Укр. біохім. журн. 2007. 79(5). 153-158.
12. Лапач С.Н., Чубенко А.В., Бабич П.Н. Статистические методы в медико-биологических исследованиях с использованием Excel. К.: Морион, 2000. 320 с.
13. Werner C., Engelhard K. Pathophysiology of traumatic brain injury. Br. J. Anaesth. 2007. 99. 4-9.
14. Schwarzmaier S.M., Terpolilli N.A., Dienel A., Gallozzi M., Schinzel R., Tegtmeier F., Plesnila N. Endothelial nitric oxide synthase mediates arteriolar vasodilatation after traumatic brain injury in mice. J. Neurotrauma. 2015. 32(10). 731-738.
15. Huang X., Wan D., Lin Y., Xue N., Hao J., Ma N., Pei X., Li R., Zhang W. Endothelial Progenitor Cells Correlated with Oxidative Stress after Mild Traumatic Brain Injury. Yonsei Med. J. 2017. 58(5). 1012-1017.
Similar articles

Authors: Семененко С.І., Семененко А.І., Семененко О.М.
Вінницький національний медичний університет ім. М.І. Пирогова, м. Вінниця, Україна
"Emergency medicine" №7(102), 2019
Date: 2019.11.13
Categories: Medicine of emergency
Sections: Clinical researches


Authors:
Семененко С.І., Семененко А.І., Семененко І.Ф. Вінницький національний медичний університет ім. М.І. Пирогова, м. Вінниця, Україна


"Emergency medicine" №6(101), 2019
Date: 2019.10.15
Categories: Medicine of emergency
Sections: Clinical researches


Authors: Кріштафор Д.А., Клигуненко О.М.
ДЗ «Дніпропетровська медична академія МОЗ України», м. Дніпро, Україна
"Emergency medicine" №6(93), 2018
Date: 2018.12.04
Categories: Medicine of emergency
Sections: Clinical researches


Authors: Матолінець Н.В.
Львівський національний медичний університет імені Данила Галицького, м. Львів, Україна
"Emergency medicine" №4(99), 2019
Date: 2019.08.07
Categories: Medicine of emergency
Sections: Clinical researches