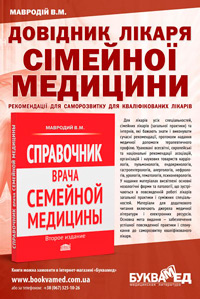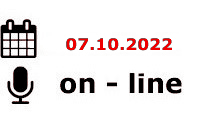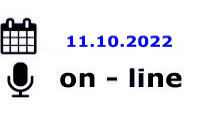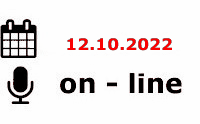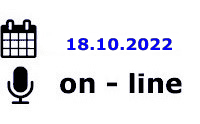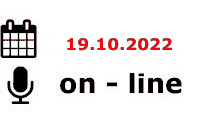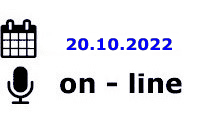 ---
СІМЕЙНІ ЛІКАРІ ТА ТЕРАПЕВТИ
---
НЕВРОЛОГИ, НЕЙРОХІРУРГИ, ЛІКАРІ ЗАГАЛЬНОЇ ПРАКТИКИ, СІМЕЙНІ ЛІКАРІ
---
КАРДІОЛОГИ, СІМЕЙНІ ЛІКАРІ, РЕВМАТОЛОГИ, НЕВРОЛОГИ, ЕНДОКРИНОЛОГИ
---
СТОМАТОЛОГИ
---
ІНФЕКЦІОНІСТИ, СІМЕЙНІ ЛІКАРІ, ПЕДІАТРИ, ГАСТРОЕНТЕРОЛОГИ, ГЕПАТОЛОГИ
---
ТРАВМАТОЛОГИ
---
ОНКОЛОГИ, (ОНКО-ГЕМАТОЛОГИ, ХІМІОТЕРАПЕВТИ, МАМОЛОГИ, ОНКО-ХІРУРГИ)
---
ЕНДОКРИНОЛОГИ, СІМЕЙНІ ЛІКАРІ, ПЕДІАТРИ, КАРДІОЛОГИ ТА ІНШІ СПЕЦІАЛІСТИ
---
ПЕДІАТРИ ТА СІМЕЙНІ ЛІКАРІ
---
АНЕСТЕЗІОЛОГИ, ХІРУРГИ
"Kidneys" Том 9, №1, 2020
High doses of torasemide in the doctor's practice: obvious benefits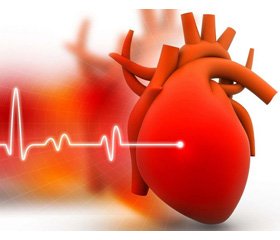 Authors:

Іванов Д.Д.
Національна медична академія післядипломної освіти імені П.Л. Шупика, м. Київ, Україна



Categories:

Nephrology



Sections:

Specialist manual
Summary
Торасемід є на сьогодні найбільш призначуваним петльовим діуретиком у клінічній практиці. Його високі дози використовуються переважно в двох клінічних ситуаціях, що супроводжуються гіпергідратацією: при хронічній серцевий недостатності (ХСН) і хронічній хворобі нирок (ХХН). Останні світові настанови із ХСН 2019 року визначили чіткий алгоритм застосування великих доз торасеміду з огляду на те, що саме великі дози дають стійкий тривалий діуретичний ефект. Добова доза знаходиться у проміжку 50–300 мг торасеміду, призначається безперервно і тривало. Із клінічної практики відомо, що високий рівень натрійуретичного пептиду В, як правило, супроводжується вираженим діурезом. При ХХН великі дози торасеміду знаходяться у діапазоні 40–100 мг (200 мг) на добу. Враховуючи обмеження водовидільної функції нирок, яка пропорційно зменшується з ростом ступеня ХХН, режим і ефективність призначення торасеміду відрізняються від таких при ХСН. При ХХН торасемід призначається в дозах до 100 мг 6 днів на тиждень, сьомий — перерва. При застосуванні доз 100–200 мг торасемід призначають в такому режимі: два дні прийом — два дні перерва. Великі дози торасеміду демонструють високу ефективність у зменшенні/ліквідації гіпергідратації при ХСН і ХХН. Їх тривале призначення знижує показники загальної та серцево-судинної смертності. Посилення ефекту торасеміду можливе за рахунок одночасного призначення ксипаміду. Комбінація торасеміду й фуросеміду вважається недоцільною.
Торасемид является на сегодня наиболее назначаемым петлевым диуретиком в клинической практике. Его высокие дозы используются преимущественно в двух клинических ситуациях, сопровождающихся гипергидратацией: при хронической сердечной недостаточности (ХСН) и хронической болезни почек (ХБП). Последние международные рекомендации по ХСН, 2019 г., определили четкий алгоритм применения больших доз торасемида с учетом того, что именно высокие дозы дают стойкий длительный диуретический эффект. Суточная доза находится в промежутке 50–300 мг торасемида, назначается непрерывно и длительно. Из клинической практики известно, что высокий уровень натрийуретического пептида В, как правило, сопровождается выраженным диурезом. При ХБП большие дозы торасемида находятся в диапазоне 40–100 мг (200 мг) в сутки. Учитывая ограничения водовыделительной функции почек, которая пропорционально снижается при увеличении степени ХБП, режим и эффективность назначения торасемида отличаются от таковых при ХСН. При ХБП торасемид назначается в дозе до 100 мг 6 дней в неделю, седьмой — перерыв. При применении доз 100–200 мг торасемид назначают в следующем режиме: два дня приема — два дня перерыва. Большие дозы торасемида демонстрируют высокую эффективность в уменьшении/ликвидации гипергидратации при ХСН и ХБП. Их длительное назначение снижает показатели общей и сердечно-сосудистой смертности. Усиление эффекта торасемида возможно за счет одновременного назначения ксипамида. Комбинация торасемида и фуросемида считается нецелесообразной.
Today, torasemide is the most prescribed loop diuretic in clinical practice. Its high doses are used mainly in two clinical situations accompanied by hyperhydration: chronic heart failure (CHD) and chronic kidney disease (CKD). The latest guidelines on CHD management, 2019, have defined a clear algorithm for the use of large doses of torasemide, given that the large doses have a lasting diuretic effect. The daily dose is in the range of 50–300 mg of torasemide per day, prescribed continuously and for a long time. The clinical practice evidence demonstrates a high level of natriuretic peptide B to be usually accompanied by a large diuresis. With CKD, large doses of torasemide are in the range of 40–100 mg (200 mg) per day. Given the limitations of the renal water function, which increases proportionally with the degree of CKD, the mode and efficacy of torasemide is different from CHD. With CKD, torasemide is prescribed in doses up to 100 mg 6 days a week, the seventh is a break. When using doses of 100–200 mg, torasemide is prescribed for two days of intake — two days of break. Large doses of torasemide demonstrate high efficacy in reducing/eliminating hyperhydration in CHD and CKD. Their long-term administration reduces overall and cardiovascular mortality rates. The effect of torasemide is enhanced by the simultaneous administration of xipamide. The combination of torasemide and furosemide was determined to be impractical.
Keywords
торасемід; високі дози торасеміду; хронічна серцева недостатність; хронічна хвороба нирок
торасемид; высокие дозы торасемида; хроническая сердечная недостаточность; хроническая болезнь почек
torasemide; high doses of torasimide; chronic heart disease; chronic kidney disease
For the full article you need to subscribe to the magazine.
Bibliography
1. Ivanov D.D., Gozhenko A.I., Savitskay L.N. Renoprotection and its association with eGFR and renal functional reserve. KIDNEYS. 2018. 7, 4. 238-244.
2. Kidney Disease: Improving Global Outcomes (KDIGO) Blood Pressure Work Group. KDIGO clinical practice guideline for the management of blood pressure in chronic kidney disease. Kidney Int. Suppl. 2012. 2. 337-414.
3. Mullens W., Damman K., Harjola V.P., Mebazaa A., Brunner-La Rocca H.P. et al. The use of diuretics in heart failure with congestion — a position statement from the Heart Failure Association of the European Society of Cardiology. European Journal of Heart Failure. 2019. doi: 10.1002/ejhf.1369.
4. Mancia G., Fagard R., Narkiewicz K. et al. 2013 ESH/ESC Guidelines for the management of arterial hypertension: the Task Force for the management of arterial hypertension of the European Society of Hypertension (ESH) and of the European Society of Cardiology (ESC). J. Hypertens. 2013. 31. 1281-357.
5. Bakris G., Sorrentino M. Redefining hypertension — assessing the new blood-pressure guidelines. N. Engl. J. Med. 2018. 378. 497-499. Режим доступу: www.ncbi.nlm.nih.gov/pubmed/29341841?dopt=AbstractPlus
6. Management of Hyperglycemia in Type 2 Diabetes, 2018. Consensus report by the ADA and EASD. Diabetes Care. 2018 Sep. dci 180033. doi: 10.2337/dci 18-0033.
7. Иванов Д.Д., Rostaing Lionel. Диуретики и новые возможности в нефропротекции // Почки. 2019. 1. Режим доступу: cyberleninka.ru/article/n/diuretiki-i-novye-vozmozhnosti-v-nefroprotektsii (дата звернення: 03.02.2020).
8. The TORAFIC Investigators Group. Effects of Prolonged-Release Torasemide Versus Furosemide on Myocardial Fibrosis in Hypertensive Patients with Chronic Heart Failure: A Randomized, Blinded-End Point, Active-Controlled Study. Clinical Therapeutics. 2011. 33, 9. 1204-1213.
9. Wargo K.A., Banta W.M. A comprehensive review of the loop diuretics: should furosemide be first line? Ann. Pharmacother. 2009. 43 (11). 1836-47. doi: 10.1345/aph.1M177.
10. Salim S. et al. Sodium and Fluid Excretion With Torsemide in Healthy Subjects is Limited by the Short Duration of Diuretic Action. J. Am. Heart Assoc. 2017. 6. e006135. doi: 10.1161/JAHA.117.006135.
11. Maisel A. et al. Natriuretic Peptides in Heart Failure. Heart Failure Clinics. 2018. 14, 1. 13-25.
12. Bishoy A. et al. Meta-Analysis Comparing Torsemide Versus Furosemide in Patients With Heart Failure. Am. J. Cardiology. 2020. 125, 1. 92-99.
13. Maaten J.M., Martens P., Damman K. et al. Higher doses of loop diuretics limit uptitration of angiotensin-converting enzyme inhibitors in patients with heart failure and reduced ejection fraction. Clin. Res. Cardiol. 2020. doi: 10.1007/s00392-020-01598-w.