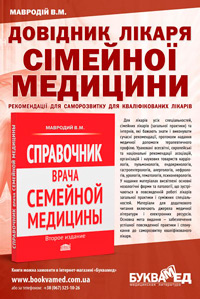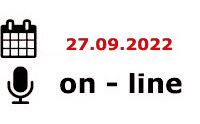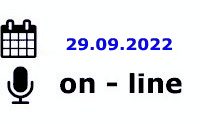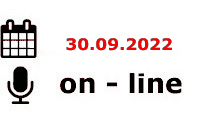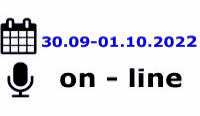 ---
СІМЕЙНІ ЛІКАРІ ТА ТЕРАПЕВТИ
---
НЕВРОЛОГИ, НЕЙРОХІРУРГИ, ЛІКАРІ ЗАГАЛЬНОЇ ПРАКТИКИ, СІМЕЙНІ ЛІКАРІ
---
КАРДІОЛОГИ, СІМЕЙНІ ЛІКАРІ, РЕВМАТОЛОГИ, НЕВРОЛОГИ, ЕНДОКРИНОЛОГИ
---
СТОМАТОЛОГИ
---
ІНФЕКЦІОНІСТИ, СІМЕЙНІ ЛІКАРІ, ПЕДІАТРИ, ГАСТРОЕНТЕРОЛОГИ, ГЕПАТОЛОГИ
---
ТРАВМАТОЛОГИ
---
ОНКОЛОГИ, (ОНКО-ГЕМАТОЛОГИ, ХІМІОТЕРАПЕВТИ, МАМОЛОГИ, ОНКО-ХІРУРГИ)
---
ЕНДОКРИНОЛОГИ, СІМЕЙНІ ЛІКАРІ, ПЕДІАТРИ, КАРДІОЛОГИ ТА ІНШІ СПЕЦІАЛІСТИ
---
ПЕДІАТРИ ТА СІМЕЙНІ ЛІКАРІ
---
АНЕСТЕЗІОЛОГИ, ХІРУРГИ
"Kidneys" Том 9, №1, 2020
Hepatitis C virus in patients with chronic kidney disease treated with renal replacement therapy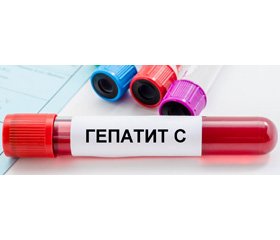 Authors:

Таран О.І.
Національна медична академія післядипломної освіти імені П.Л. Шупика, м. Київ, Україна



Categories:

Nephrology



Sections:

Specialist manual
Summary
Усіх пацієнтів із хронічною хворобою нирок (ХХН) необхідно обстежувати на інфікування вірусним гепатитом С (ВГС), оскільки поширеність інфекції, викликаної ВГС, навіть у тих, хто не отримує діалізну терапію, вище, ніж у загальній популяції. Встановлено, що інфікованість ВГС збільшує ризик розвитку ХХН та сприяє прогресуванню ХХН. Особливо часто зараження інфекцією відбувається у відділеннях замісної ниркової терапії, а протиепідемічні заходи щодо профілактики зараження недостатньо розроблені. Лікуванню противірусними препаратами підлягають як пацієнти з ХХН, асоційованою з ВГС, так і пацієнти з ХХН і ВГС усіх стадій.
Всех пациентов с хронической болезнью почек (ХБП) необходимо обследовать на инфицированность вирусным гепатитом С (ВГС), поскольку распространение инфекции, вызванной ВГС, даже у тех, кто не получает диализную терапию, выше, чем в общей популяции. Установлено, что инфицированность ВГС увеличивает риск развития ХБП и способствует прогрессированию ХБП. Особенно часто заражение инфекцией происходит в отделениях заместительной почечной терапии, а противоэпидемические мероприятия по профилактике заражения недостаточно разработаны. Лечению противовирусными препаратами подлежат как пациенты с ХБП, ассоциированной с ВГС, так и пациенты с ХБП и ВГС всех стадий.
All patients with chronic kidney disease (CKD) must be tested for hepatitis C virus (HCV) infection as the occurrence of HCV infection in those patients is more frequent than in the general population. This is true even for those patients, who do not receive dialysis therapy. It is now known that HCV infection increases the risk of developing CKD and contributes to the progression of CKD. In the absence of sufficient in-depth anti-epidemic measures designed to prevent infection, the latter occurs particularly often in the units performing the renal replacement therapy (RRT). Antiviral treatment is required both for the patients with HCV-associated CKD and the CKD patients at any stage of HCV infection.
Keywords
вірусні гепатити В і С; хронічна хвороба нирок; лікування вірусного гепатиту С; замісна ниркова терапія; гемодіаліз; перитонеальний діаліз; противірусні препарати
вирусные гепатиты В и С; хроническая болезнь почек; лечение вирусного гепатита С; заместительная почечная терапия; гемодиализ; перитонеальный диализ; противовирусные препараты
hepatitis B and C virus; chronic kidney disease; hepatitis C virus treatment; renal replacement therapy; hemodialysis; peritoneal dialysis; antiviral remedies
For the full article you need to subscribe to the magazine.
Bibliography
1. Burnevich E., Lopatkina T., Abdurahmanov D. Vnepechenochnyie proyavleniya hronicheskih diffuznyih zabolevaniy pecheni. Vrach. 2001. № 6. Р. 26-29.
2. Kasuno K., Ono T., Matsumori A. еt al. Hepatitis C virus-associated tubulointerstitial injury. Am. J. Kidney Dis. 2003. № 41. Р. 767-775.
3. Nechaev V.V., Komandenko M.S., Radchenko V.G., Ryasnyanskiy V.Yu. Virusnyie gepatityi u bolnyih, podvergayuschihsya gemodializu. SPb.: SpetsLit, 2011. 159 р.
4. Morales J.M., Morales E., Anders A. et al. Glomerulonephritis associated with htpatitis C virus infection. Curr. Opin. Nephrol. Hypertens. 1999. № 8. Р. 205-211.
5. El-Serag H.B., Hampel H., Yeg C. et al. Extrahepatic manifestation of hepatitis C among United States male veterans. Hepatology. 2002. № 36. Р. 1439-1445.
6. Kristiansen V.G., Gutteberg T.J., Merrensen I. et al. Clinical outcjmes in a prospective stydy of community-acquired hepatitis C virus infection in Northern Norwey. Scand. J. Gastroenterol. 2010. № 45. Р. 746-751.
7. KDIGO 2018 Clinical Practice Guideline for the Prevention, Diagnosis, Evaluation and Treatment of Hepatitis C in Chronic Kidney Disease. Kidney Int. Suppl. 2018. № 8. Р. 91-165.