International neurological journal Том 16, №1, 2020
Appeal of Editor-in-Chief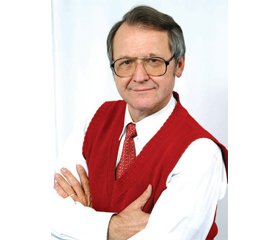 Ось і проминули новорічні свята, настали будні. Але в нашій професії буднів не буває! І після огляду хворого ми продовжуємо аналізувати й диференціювати. Така наша професія! І тому вона — одна з найкращих лікарських професій у світі! Адже не випадково Всесвітня організація охорони здоров'я затвердила Міжнародний день невролога — 1 грудня кожного року! Так що у 2020 році в цей день отримуйте привітання! У цьому контексті хочеться повторити слова класика: «Невролог — це інтелект і інтелігенція медицини». І це щира правда.
У 2019 р. журнал намагався йти в ногу із сучасною неврологією і не відставати від європейських журналів. Ви звернули увагу, що ...
For the full article you need to subscribe to the magazine.
Similar articles