Archive Of Ukrainian Ophthalmology Том 8, №1, 2020
Features of systemic cytokine status in cataracts combined with moderate and severe myopia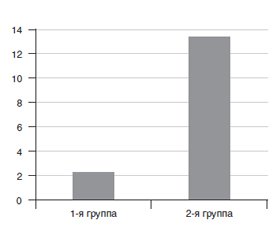 Authors:

Красножан О.В.(1), Луценко Н.С.(2), Жабоедов Д.Г.(3), Ефименко Н.Ф.(2) (1) — КНП «Херсонская городская клиническая больница им. А. и О. Тропиных», г. Херсон, Украина (2) — ГУ «Запорожская медицинская академия последипломного образования МЗ Украины», г. Запорожье, Украина (3) — Национальный медицинский университет им. А.А. Богомольца, Центр восстановления зрения, г. Киев, Украина



Categories:

Ophthalmology



Sections:

Clinical researches
Summary
Актуальність. Катаракта серед причин сліпоти посідає одне з провідних місць. Поєднання катаракти і міопії середнього і високого ступеня зустрічається в 45 разів частіше, ніж при інших видах рефракції. В основі патогенезу багатьох дистрофічних захворювань очей лежать порушення імунного регулювання. Дистрофічні порушення у пацієнтів з неускладненою пресенільною катарактою, з міопією середнього і високого ступеня супроводжуються змінами вмісту цитокінів на місцевому і системному рівнях. У патогенезі розвитку катаракти і поєднання катаракти з міопією середнього та високого ступеня роль про- і протизапальних цитокінів залишається поки не розкритою. Мета дослідження: вивчити особливості системного цитокінового статусу при катаракті в поєднанні з міопією середнього і високого ступеня. Матеріали та методи. Вивчено вміст прозапальних і протизапальних цитокінів в сироватці крові у 24 пацієнтів з катарактою і у 33 хворих з катарактою в поєднанні з міопією середнього і високого ступеня. Визначення вмісту цитокінів (прозапальних інтерлейкінів (ІЛ)-1β, IЛ-6, протизапальних IЛ-4, IЛ-10) проведено в сироватці крові методом твердофазного імуноферментного аналізу за допомогою тест-систем «Вектор-Бест». Результати. Відзначається збільшення вмісту прозапальних цитокінів (ІЛ-1β при міопії — у 6,3 раза (p < 0,05) порівняно з контрольною групою, а ІЛ-6 — у 6,5 раза (р < 0,05)). Протизапальні цитокіни ІЛ-4, ІЛ-10 у пацієнтів обох груп в межах референтних значень. Вміст ІЛ-4 у пацієнтів основної групи трохи менше, ніж у пацієнтів контрольної групи. Цитокіновий індекс у пацієнтів основної групи вище, ніж у контрольній. Висновки. Встановлено, що у хворих з катарактою в поєднанні з міопією середнього і високого ступеня є порушення системного цитокінового балансу.
Актуальность. Катаракта среди причин слепоты занимает одно из ведущих мест. Сочетание катаракты и миопии средней и высокой степени встречается в 45 раз чаще, чем при других видах рефракции. В основе патогенеза многих дистрофических заболеваний глаз лежат нарушения иммунного регулирования. Дистрофические нарушения у пациентов с неосложненной пресенильной катарактой, с миопией средней и высокой степени сопровождаются изменениями содержания цитокинов на местном и системном уровнях. В патогенезе развития катаракты и сочетания катаракты с миопией средней и высокой степени роль про- и противовоспалительных цитокинов остается пока не раскрытой. Цель исследования: изучить особенности системного цитокинового статуса при катаракте в сочетании с миопией средней и высокой степени. Материалы и методы. Изучено содержание провоспалительных и противовоспалительных цитокинов в сыворотке крови у 24 пациентов с катарактой и у 33 больных с катарактой в сочетании с миопией средней и высокой степени. Определение содержания цитокинов (провоспалительных интерлейкинов (ИЛ)-1β, ИЛ-6, противовоспалительных ИЛ-4, ИЛ-10) проведено в сыворотке крови методом твердофазного иммуноферментного анализа с помощью тест-систем «Вектор-Бест». Результаты. Отмечается увеличение содержания провоспалительных цитокинов (ИЛ-1β при миопии — в 6,3 раза (p < 0,05) по сравнению с контрольной группой, а ИЛ-6 — в 6,5 раза (р < 0,05)). Противовоспалительные цитокины ИЛ-4, ИЛ-10 у пациентов обеих групп в пределах референтных значений. Содержание ИЛ-4 у пациентов основной группы незначительно меньше, чем у пациентов контрольной группы. Цитокиновый индекс у пациентов основной группы выше, чем в контрольной. Выводы. Установлено, что у больных с катарактой в сочетании с миопией средней и высокой степени имеется нарушение системного цитокинового баланса.
Background. Among the causes of blindness, cataract holds one of the leading places. The combination of cataract and myopia is found 45 times more often than with other types of refraction. The basis of the pathogenesis of many dystrophic diseases of the eyes is impaired immune regulation. Dystrophic disorders in patients with uncomplicated pre-senile cataract and myopia are accompanied by the changes in the content of cytokines at the local and systemic levels. In the pathogenesis of the development of cataracts and a combination of cataracts with severe and moderate myopia, the role of pro- and anti-inflammatory cytokines remains unexplored. Materials and methods. The blood serum content of pro-inflammatory and anti-inflammatory cytokines was studied in 24 patients with cataract and 33 patients with cataract combined with myopia. The content of cytokines (pro-inflammatory IL-1β, IL-6, anti-inflammatory IL-4, IL-10) was determined in blood serum using the solid-phase ELISA using the Vector-Best test systems. Results. There is an increase in the content of pro-inflammatory cytokines (IL-1β in myopia — by 6.3 times (p < 0.05) compared with the control group, and IL-6 — by 6.5 times (p < 0.05). The cytokines IL-4, IL-10 in the patients of both groups were within the reference values. The content of IL-4 in the patients of the basic group was slightly lower than in the patients of the control group. The cytokine index in patients of the basic group was higher than in the control one. Conclusions. It was established that the patients with cataracts combined with myopia presented with systemic cytokine imbalance.
Keywords
катаракта; міопія; цитокіни; прозапальні; протизапальні; інтерлейкіни; референтні значення
катаракта; миопия; цитокины; провоспалительные; противовоспалительные; интерлейкины; референтные значения
cataract; myopia; cytokines; pro-inflammatory; anti-inflammatory; reference values
For the full article you need to subscribe to the magazine.
Bibliography
1. Maltsev E.V., Pavlyuchenko К.Р. Biological features and diseases of the lens. Odessa, 2002. 447.
2. Vitovskaya O.P. Stategy of health promotion in ophthalmology. Clinical Ophthalmology. 2013. 3. 88-92.
3. Vvedensky A.S., Yousef Y.N., Reznikova E.V. Cataract surgery in patients with high myopia. Bulletin of Ophthalmology. 2005. 6. 47-49.
4. Zakhlyuk M.I. Comprehensive surgical treatment of complicated cataracts with myopia: author. dis. ... cand. honey. Sciences. M., 1993. 23.
5. Sokolov K.V. Surgical theatment of the cataract in patients with degenerative myopia. Pacific Medical Journal. 2016. 3. 54-57.
6. Yudashev A.M., Usenko V.A., Clinico-anatomical features of the eye in patients with a combination of high-grade myopia and juvenile glaucoma. Clinical Ophthalmology. 2017. 4. 244-247.
7. Simbirtsev A.S. Cytokines — a new system for regulating the body's defense reactions. Cytokines and inflammation. 2002. 1. 9-16.
8. Ketlinsky S.A., Simbirtsev A.S. Cytokines. SPb., 2008. 552.
9. Werner S., Grose R. Regulation of wound healing by growth factors and cytokines. Physiol. Rev. 2003. 83(3). 835-870.
10. Teplinskaya I.E. Development of ophthalmoimmunology in the Helmholtz Eye Diseases Research Institute. Ophthalmoimmunology. Results and Prospects: Sat. scientific tr. M., 2007. 17-27.
11. Kasparova E.A. On the use of cytokines and their complexes in ophthalmology. Vestn oftalmol. 2002. 4. 47-49.
12. Erichev V.P., Petrov S.Y., Subbot А.М., Volzhanin A.V., Germanova V.N., Karlova Е.V. Role of cytokines in the pathogenesis of eye diseases. National Journal glaucoma. 2017. 16(1). 87-101.
13. Shaimova V.A. The role of pro-inflammatory cytokines in the eye diseases. Tsytokiny i vospalenie. 2005. 2(4). 13-15.
14. Bikbov M.M., Shevchuk N.E., Mal'khanov V.B. Tsitokiny v klinicheskoi oftal'mologii [Cytokines in clinical ophthalmology]. Ufa: GU Ufimskii nauchno-issledovatel'skii institut glaznykh boleznei AN RB Publ., 2008. 150.
15. Mannanova R.F., Shevchuk N.E., Bikbulatova A.A. The importance of cytokine research in the surgical treatment of cataracts. Point of view. East-West. 2017. 3. 113-116.
16. Sozurakova E.A., Gromakina E.V., Shabaldin A.V. Features of local and systemic immune regulation in cataracts. Medicine in Kuzbass. 2018. 3. 8.
17. Wang L., Zhang Z., Koch D.D., Jia Y., Cao W., Zhang S. Anterior chamber interleukin 1beta, interleukin 6 and prostaglandin E2 in patients undergoing femtosecond laser-assisted cataract surgery. Brit. J. Ophthalmol. 2016. 100(4). 579-582.
18. Zhou Z., He S., Cheng X. An experimental study of tumor necrosis factor (TNF) and interleukin-1 (IL-1) in aqueous humor after intraocular lens implantation. Zhonghua Yan Ke Za Zhi. 1996. 32(4). 301-303.
19. Shigemitsu T., Ishiguro K., Shimizu Y., Horiguchi M., Kasahara M., Arakaki S. Immunocytochemical features of lens after cataract tissue-signalling molecules (growth factors, cytokines, other signalling molecules), cytoskeleton proteins, cellular and extracellular matrix proteins. International Ophthalmology. 1999. 23(3). 137-144.
20. Klein B.E., Klein R., Lee K.E., Knudtson M.D., Tsai M.Y. Markers of inflammation, vascular endothelial dysfunction, and age-related cataract. Am. J. Ophthalmol. 2006. 141(1). 116-122.
21. Shevchuk N.E. The role of cytokines and immune-endocrine interactions in inflammatory and dystrophic processes in the membranes of the eye. diss. … Doc. biol. of sciences. Ufa. 25.
22. Yudina T.V., Saarkoppel L.M., Kryuchkova E.N., Konovalov I.M., Mirzonov V.A. Method of diagnosing cytokine balance disturbance of human body. Patent of the invention No. 2463609-2012.
Similar articles

Authors:
Крамарев С.А.(1), Выговская О.В.(1), Шпак И.В.(1), Воронов А.А.(1), Дорошенко В.О.(1), Весна В.Н.(1), Мельников О.Ф.(2) (1) — Национальный медицинский университет имени академика А.А. Богомольца, г. Киев, Украина (2) — Институт отоларингологии имени А.С. Коломийченко НАМН Украины, г. Киев, Украина


"Actual Infectology" Том 7, №4, 2019
Date: 2019.10.10
Categories: Infectious diseases
Sections: Clinical researches