"Kidneys" Том 9, №2, 2020
Professor A.I. Gozhenko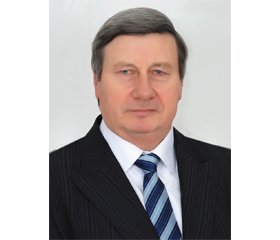 Шановні друзі!
Ми продовжуємо збирати на обкладинці журналу галерею дивовижних людей. Ви пам'ятаєте обличчя академіка НАМН України, професора Л.А. Пирога, проф. А.І. Дядика, проф. Ю.В. Одинця, проф. Д.Д. Іванова.
На обкладинці цього номера — професор Анатолій Іванович Гоженко, розповідь якого про важливість використання функціонального ниркового резерву — вчений розробив метод його визначення — можна послухати й побачити, якщо просканувати AR-код, розташований на обкладинці журналу в лівому нижньому куті, за допомогою Metaverse — Augmented Reality.
Дякуємо Вам, Анатолію Івановичу, за Ваш професіоналізм і надзвичайну людяність.
З повагою, Д. Іванов
For the full article you need to subscribe to the magazine.
Similar articles