"Emergency medicine" Том 16, №3, 2020
Myocardial infarction in young people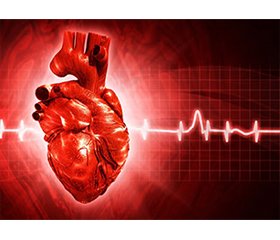 Authors:

Лоскутов О.А.(1, 2), Марков Ю.І.(1), Поліщук В.О.(3) (1) — Національна медична академія післядипломної освіти, м. Київ, Україна (2) — ДЗ «Інститут серця МОЗ України», м. Київ, Україна (3) — Інститут фізіології імені О.О. Богомольця НАН України, м. Київ, Україна



Categories:

Medicine of emergency



Sections:

Specialist manual
Summary
У статті розглянута поширеність випадків гострого інфаркту міокарда у світі і в Україні зокрема. Подібні дані стосуються, як правило, пацієнтів дорослого віку. Проте дедалі частіше повідомляється про таке захворювання в осіб віком молодше за 35 років і навіть у дітей. У статті описано клінічний випадок виникнення гострого не-Q-інфаркту міокарда в підлітка. Утруднена діагностика була зумовлена запізнілим зверненням пацієнта та його матері за медичною допомогою і маскуванням клінічної картини захворювання токсичними чинниками. Ураховуючи потенційну можливість розвитку негативних наслідків для пацієнтів, важливо зберігати клінічну настороженість насамперед працівникам першого контакту — фахівцям медицини невідкладних станів.
В статье рассмотрена распространенность случаев острого инфаркта миокарда в мире и в Украине в частности. Подобные случаи, как правило, касаются пациентов взрослого возраста. Однако все чаще сообщается о таковом заболевании у лиц моложе 35 лет и даже у детей. В статье описан клинический случай возникновения острого не-Q-инфаркта миокарда у подростка. Трудная диагностика была обусловлена запоздалым обращением пациента и его матери за медицинской помощью и маскированием клинической картины заболевания токсическими факторами. Учитывая потенциальную возможность развития негативных последствий для пациентов, необходимо сохранять клиническую настороженность прежде всего работникам первого контакта — специалистам медицины неотложных состояний.
The article considers the incidence of acute myocardial infarction worldwide and in Ukraine. As a rule, such data are concerning to the adult patients. But this disease trends to be reported in people aged under 35 years and even in children. The article describes a clinical case of a non-Q wave myocardial infarction in a teenager. The diagnosis was complicated due to a late visit to a doctor and masking of clinical picture with toxic factors. Given the potential development of negative consequences for patients, a clinical suspicion will be helpful firstly for the first contact physicians — intensive care physicians.
Keywords
інфаркт міокарда в молодих осіб; токсичні чинники; утруднена діагностика
инфаркт миокарда у молодых людей; токсические факторы; трудная диагностика
myocardial infarction in young people; toxic factors; complicated diagnosis
For the full article you need to subscribe to the magazine.
Bibliography
Andrew E. Moran, David A. Woody, Jagat Narulaz. The 2000–2016 WHF Global Atlas of CVD: Take Two. Global Heart. Sept 2018. Vol. 13, № 3. Р. 139-141.
Randi E. Foraker, Avirup Guha, Henry Changz, Emily C. O'Brienx, Julie K. Bowery, Elliott D. Crouserjj,Wayne D. Rosamond, Subha V. Raman, Columbus, OH, USA; and Durham and Chapel Hill, NC, USA. Survival After MI in a Community Cohort Study. Contribution of Comorbidities in NSTEMI. Global Heart. March 2018. Vol. 13. № 1. Р. 13-18.
Andrew E. Moran, Keane Y. Tzong, Mohammad H. Forouzanfar, Gregory A. Roth, George A. Mensah, Majid Ezzati, Christopher J.L. Murray, Mohsen Naghavi. Variations in Ischemic Heart Disease Burden by Age, Country, and Income: The Global Burden of Diseases, Injuries, and Risk Factors 2010 Study. Global Heart. March 2014. Vol. 9, Is. 1. P. 91-99. Doi: 10.1016/j.gheart.2013.12.007.
Andrew E. Moran, Gregory A. Rothy, Jagat Narulaz, George A. 1990–2010 Global Cardiovascular Disease Atlas. Global Heart. March 2014. Vol. 9. № 1.
The 2000–2016 WHF Global Atlas of CVD: Take Two. Andrew E. Moran, David A. Woody, Jagat Narulaz, New York, NY, USA; Geneva, Switzerland. Global Heart. Sept 2018. Vol. 13. № 3. Р. 226-228.
Актуальні проблеми здоров'я та мінімізація їх в умовах збройного конфлікту в Україні. Під ред. В.М. Коваленка, В.М. Корнацького. Київ, 2018. 214 с.
Fournier J.A., Cabezon S., Cayuela A., Ballesteros S.M., Cortacero J.A., Diaz L.S. De La Llera. Long-term prognosis of patients having acute myocardial infarction when ≤ 40 years of age. Am. J. Cardiol. 2004. 94. Р. 989-992.
Gulati R., Behfar A., Narula J., Kanwar A., Lerman A., Cooper L., Singh M. Acute Myocardial Infarction in Young Individuals. Mayo Clin. Proc. 2020. 95(1). Р. 136-156.
Wittlinger T., Seifert C., Simonis G., Gerlach M., Strasser R.H. Prognosis in myocardial infarction of young patients: Results of a prospective registry. Int. J. Cardiol. 2020, Feb 1. 300. Р. 1-6. doi: 10.1016/j.ijcard.2019.10.037. Epub 2019, Nov 18.
Bandyopadhyay D., Chakraborty S., Amgai B., Patel N., Hajra A., Heise L., Sud K., Ghosh R.K., Herzog E., Aronow W.S., Fonarow G.C., Lavie C.J. Acute myocardial infarction in the young — National Trend Analysis with gender-based difference in outcomes. Int. J. Cardiol. 2020, Feb 15. 301. Р. 21-28. doi: 10.1016/j.ijcard.2019.11.096. Epub 2019, Nov 12.
Patel R.S., Manocha P., Patel J., Patel R., Tankersley W.E. Cannabis Use Is an Independent Predictor for Acute Myocardial Infarction Related Hospitalization in Younger Population. J. Adolesc. Health. 2020 Jan. 66(1). Р. 79-85. doi: 10.1016/j.jadohealth.2019.07.024. Epub 2019, Oct 11.
Kariyanna P.T., Jayarangaiah A., Singh N., Song T., Soroka S., Amarnani A., Ray J., McFarlane S.I. Marijuana Induced Myocarditis: A New Entity of Toxic Myocarditis. Am. J. Med. Case Rep. 2018. 6(9). Р. 169-172.
Ayyadurai P., Subbiah G., Selvaraj V. Myocardial Infarction following Organophosphorus Compound Poisoning. J. Assoc. Physicians India. 2018. 66(12). Р. 88-89.
Hill D., Waldman A., Vivek D. A 16-year-old with ST elevation myocardial infarction: case report and review of the literature. Cardiol. Young. 2016. 26(2). Р. 230-6.
Franz C.A., Frishman W.H. Marijuana Use and Cardiovascular Disease. Cardiol. Rev. 2016. 24(4). Р. 158-62.
Lin M.C., Lee W.L., Fu Y.C. Successful percutaneous transluminal coronary angioplasty for acute myocardial infarction in a 12-year-old boy with fibromuscular dysplasia: a case report. Cardiol. Young. 2015 Jan. 25(1). Р. 177-80.
Similar articles

Authors: Марков Ю.І., Лоскутов О.А., Поліщук В.О.
Національна медична академія післядипломної освіти імені П.Л. Шупика, м. Київ, Україна
"Emergency medicine" №2(97), 2019
Date: 2019.04.11
Categories: Medicine of emergency
Sections: Specialist manual



Authors:
Яковлева Л.М., Матузок О.Е. Харківська медична академія післядипломної освіти МОЗ України, м. Харків, Україна


"Emergency medicine" Том 16, №1, 2020
Date: 2020.03.06
Categories: Medicine of emergency
Sections: Specialist manual


Authors:
Пархоменко О.М., Кожухов С.М. - ДУ «ННЦ «Інститут кардіології імені академіка М.Д. Стражеска» НАМН України, м. Київ


"Emergency medicine" 3 (58) 2014
Date: 2014.06.17
Categories: Medicine of emergency, Cardiology
Sections: Clinical researches