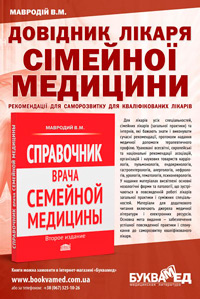 ---
СІМЕЙНІ ЛІКАРІ ТА ТЕРАПЕВТИ
---
НЕВРОЛОГИ, НЕЙРОХІРУРГИ, ЛІКАРІ ЗАГАЛЬНОЇ ПРАКТИКИ, СІМЕЙНІ ЛІКАРІ
---
КАРДІОЛОГИ, СІМЕЙНІ ЛІКАРІ, РЕВМАТОЛОГИ, НЕВРОЛОГИ, ЕНДОКРИНОЛОГИ
---
СТОМАТОЛОГИ
---
ІНФЕКЦІОНІСТИ, СІМЕЙНІ ЛІКАРІ, ПЕДІАТРИ, ГАСТРОЕНТЕРОЛОГИ, ГЕПАТОЛОГИ
---
ТРАВМАТОЛОГИ
---
ОНКОЛОГИ, (ОНКО-ГЕМАТОЛОГИ, ХІМІОТЕРАПЕВТИ, МАМОЛОГИ, ОНКО-ХІРУРГИ)
---
ЕНДОКРИНОЛОГИ, СІМЕЙНІ ЛІКАРІ, ПЕДІАТРИ, КАРДІОЛОГИ ТА ІНШІ СПЕЦІАЛІСТИ
---
ПЕДІАТРИ ТА СІМЕЙНІ ЛІКАРІ
---
АНЕСТЕЗІОЛОГИ, ХІРУРГИ
"Emergency medicine" Том 16, №3, 2020
Сlinical predication of arterial hypotension in premature infants with early onset sepsis
Authors:

Сherniavska Yu.I.(1), Pokhylko V.I.(1), Sarychev V.P.(2), Lytovchenko D.M.(2), Hasiuk N.I.(1) (1) — Ukrainian Medical Stomatological Academy, Poltava, Ukraine (2) — Municipal Enterprise "Poltava Municipal Children Clinical Hospital of Poltava City Council", Poltava, Ukraine



Categories:

Medicine of emergency



Sections:

Medical forums
Background. Diagnosis and treatment of arterial hypotension (AH) in premature infants is complicated problem, with which the doctors are faced in their daily practice. The purpose of our study was substantiate the diagnostic criteria for determining the syndrome of AH and indications for the appointment of hemodynamic support in premature infants with early onset sepsis.
Materials and methods. A prospective cohort study was conducted. 2 experimental groups were formed – the main group (n = 58), premature babies with early onset sepsis and AH, and control group (n = 62); premature babies with early onset sepsis without AH. Simple and multiple logistic regression ...
For the full article you need to subscribe to the magazine.
Bibliography
Noori S., Stavroudis T.A., Seri I. Systemic and cerebral hemodynamics during the transitional period after birth. Clin. Perinatol. 2009. 36. 723-736.
Barrington K.J., Dempsey E.M. Cardiovascular support in the preterm: treatments in search of indication. J. Pediatr. 2006. 148 (3). 289-91. doi: 10.1016/j.jpeds.2005.12.056.