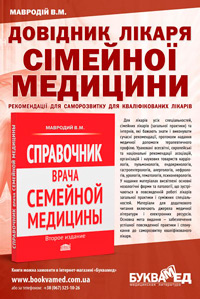 ---
СІМЕЙНІ ЛІКАРІ ТА ТЕРАПЕВТИ
---
НЕВРОЛОГИ, НЕЙРОХІРУРГИ, ЛІКАРІ ЗАГАЛЬНОЇ ПРАКТИКИ, СІМЕЙНІ ЛІКАРІ
---
КАРДІОЛОГИ, СІМЕЙНІ ЛІКАРІ, РЕВМАТОЛОГИ, НЕВРОЛОГИ, ЕНДОКРИНОЛОГИ
---
СТОМАТОЛОГИ
---
ІНФЕКЦІОНІСТИ, СІМЕЙНІ ЛІКАРІ, ПЕДІАТРИ, ГАСТРОЕНТЕРОЛОГИ, ГЕПАТОЛОГИ
---
ТРАВМАТОЛОГИ
---
ОНКОЛОГИ, (ОНКО-ГЕМАТОЛОГИ, ХІМІОТЕРАПЕВТИ, МАМОЛОГИ, ОНКО-ХІРУРГИ)
---
ЕНДОКРИНОЛОГИ, СІМЕЙНІ ЛІКАРІ, ПЕДІАТРИ, КАРДІОЛОГИ ТА ІНШІ СПЕЦІАЛІСТИ
---
ПЕДІАТРИ ТА СІМЕЙНІ ЛІКАРІ
---
АНЕСТЕЗІОЛОГИ, ХІРУРГИ
"Emergency medicine" Том 16, №3, 2020
Частота возникновения головной боли после люмбальной пункции с использованием длительного и короткого постельного режима при односторонней спинальной анестезии малой дозой гипербарического бупивакаина (5 мг)
Введение. Односторонняя спинальная анестезия малой дозой гипербарического бупивакаина (5 мг) позволяет обеспечить быструю выписку пациентов из стационара одного дня после малоинвазивных операций. Особенное значение придается профилактике головной боли после люмбальной пункции. Одним из методов профилактики данного осложнения является длительный постельный режим. Продолжается поиск возможности сокращения времени необходимого постельного режима, достаточного для профилактики возникновения головной боли после люмбальной пункции.
Цель: оценка частоты возникновения головной боли после люмбальной пункции при односторонней спинальной анестезии малой дозой гипербарического бупивакаина (5 мг) с использованием длительного и короткого постельного режима.
Материалы и методы. Проведен ретроспективный сравнительный анализ частоты возникновения головной боли после люмбальной пункции иголкой G25 ...
For the full article you need to subscribe to the magazine.
Bibliography
Arevalo-Rodriguez I., Ciapponi A., Roque i Figuls M. et al. Posture and fluids for preventing post-dural puncture headache. Cochrane Database Sys. Rev. 2016. Mar 7. 3. doi: 10.1002/14651858.CD009199.pub3.