«Practical Oncology» Том 3, №1, 2020
Хірургічна тактика при місцевому рецидиві після підшкірної мастектомії з одномоментною реконструкцією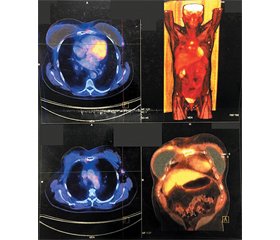 Authors:

Мотузюк І.М., Сидорчук О.І., Понятовський П.Л., Славута Г.Б. Національний медичний університет імені О.О. Богомольця, м. Київ, Україна



Categories:

Oncology



Sections:

Specialist manual
Summary
Актуальність. Лікування місцевих рецидивів після попередніх реконструктивних операцій може бути достатньо складним, особливо при бажанні досягнути задовільного естетичного результату. Клінічний випадок. Наведено випадок успішного лікування пацієнтки з рецидивом раку молочної залози (РМЗ) після комплексного лікування. Задовільні онкологічний й естетичний результати були досягнуті шляхом використання комбінованого методу реконструкції. Виконано ампутацію правої молочної залози (МЗ) із частковим збереженням шкіри, видаленням проленової сітки та імпланту з капсулектомією, з одномоментною реконструкцією правої МЗ LD-лоскутом та анатомічним імплантом. Також було виконано ризикзнижуючу підшкірну мастектомію й аксилярну лімфаденектомію зліва з видаленням імпланту з капсулектомією з одномоментною реконструкцією лівої МЗ анатомічним імплантом. Обговорення. Хірургічне лікування місцевих рецидивів РМЗ включає такі варіанти: широке висічення рецидиву або ампутація МЗ. При великих розмірах рецидиву, залученні підлеглих тканин і м'язів у пухлинний процес після видалення пухлини може виникнути дефіцит тканин для закриття операційної рани, що потребуватиме реконструкції останньої автологічними тканинами або комбінованим методом — із використанням автологічних тканин та/або аломатеріалів. Висновки. При плануванні хірургічної тактики у хворих із місцевими рецидивами необхідно враховувати низку показників: вік хворого, локалізацію рецидиву та термін настання рецидиву. Для збереження якості життя необхідно застосовувати сучасні методики реконструктивної хірургії.
Актуальность. Лечение местных рецидивов после предыдущих реконструктивных операций может быть достаточно сложным, особенно при желании достичь удовлетворительного эстетического результата. Клинический случай. Приведен случай успешного лечения пациентки с рецидивом рака молочной железы (РМЖ) после комплексного лечения. Удовлетворительные онкологический и эстетический результаты были достигнуты путем использования комбинированного метода реконструкции. Выполнена ампутация правой молочной железы (МЖ) с частичным сохранением кожи, удалением проленовой сетки и импланта с капсулэктомией, с одномоментной реконструкцией правой МЖ LD-лоскутом и анатомическим имплантом. Также были выполнены рискснижающая подкожная мастэктомия и подмышечная лимфаденэктомия слева с удалением импланта с капсулэктомией с одномоментной реконструкцией левой МЖ анатомическим имплантом. Обсуждение. Хирургическое лечение местных рецидивов РМЖ включает следующие варианты: широкое иссечение рецидива или ампутация МЖ. При больших размерах рецидива, вовлечении подлежащих тканей и мышц в опухолевый процесс после удаления опухоли может возникнуть дефицит тканей для закрытия операционной раны, что потребует реконструкции последней аутологическими тканями или комбинированным методом — с использованием аутологических тканей и/или алломатериалов. Выводы. При планировании хирургической тактики у больных с местными рецидивами необходимо учитывать ряд показателей: возраст больного, локализацию рецидива и срок наступления рецидива. Для сохранения качества жизни нужно использовать современные методики реконструктивной хирургии.
Introduction. Treatment of local recurrences after previous reconstructive surgery can be quite difficult, especially if surgeon wants to achieve a satisfactory aesthetic result. Case report. A case of successful treatment of patient with breast cancer recurrence after comprehensive treatment is given. Satisfactory oncological and aesthetic results were achieved by using a combined method of reconstruction. Amputation of the right breast with partial preservation of the skin, removal of the prolene mesh and implant with capsulectomy was performed, with a one-stage immediate reconstruction of the right breast using latissimus dorsi flap and anatomical implant. Risk-reducing subcutaneous mastectomy and axillary lymph node dissection of the left breast was also carried out, with removal of the implant using capsulectomy with one-stage reconstruction by anatomical implant. Discussion. Surgical treatment of local recurrences of breast cancer includes following options: extensive excision of the local recurrence or breast amputation. Large size of recurrence, involvement of local tissues and muscles in the tumor process after tumor removal may cause a shortage of tissue to close the surgical wound, which will require reconstruction of the latter with autologous tissues, or by means of a combined method using autologous tissues and/or allomaterials. Conclusions. When planning surgical management in patients with local recurrences, it is necessary to take into account a number of factors: patient's age, localization of the recurrence and time of recurrence. Surgeon should use modern techniques of reconstructive surgery to preserve the patients' quality of life.
Keywords
місцевий рецидив; рак молочної залози; реконструктивна хірургія
местный рецидив; рак молочной железы; реконструктивная хирургия
local recurrence; breast cancer; reconstructive surgery
For the full article you need to subscribe to the magazine.
Bibliography
1. Kris M.G., Benowitz S.I., Adams S., Kris M.G. et al. Clinical cancer advances 2010: annual report on progress against cancer from the American Society of Clinical Oncology [Journal]. J. Clin. Oncol. 2010. Vol. 28. Р. 5327-5347.
2. Leanna J. Standish, Erin S. Sweet, Jeffrey Novack, Cynthia A. Wenner, Carly Bridge et al. Breast Cancer and the Immune System. J. Soc. Integr. Oncol. 2008 Fall. 6(4). Р. 158-168.
3. Clarke M., Collins R., Darby S. et al. Early Breast Cancer Trialists' Collaborative Group (EBCTCG). Effects of radiotherapy and of differences in the extent of surgery for early breast cancer on local recurrence and 15-year survival: an overview of the randomised trials [Journal]. Lancet. 2005. Vol. 366. Р. 2087-2106.
4. González E.G., Rancati А.О. Skin-sparing mastectomy. Gland Surg. 2015. Vol. 4(6). P. 541-553.
5. Meretoja T.J., Rasia S., Von Smitten K.A.J., Asko-Seljavaara S.L. Late results of skin-sparing mastectomy followed by immediate breast reconstruction. British Journal of Surgery. 2007. Vol. 94(10). P. 1220-1225.
6. Malygin S.E., Malygin E.N., Peterson S.B., Protasov A.V., Benevsky A.I. Local and Regional Recurrences after Mastectomy with Immediate Reconstruction in Breast Cancer Patients. Bulletin of RSMU. 2013. 4. Р. 24-27.
7. Merino T., Ip T., Domínguez F., Acevedo F., Medina L., Villaroe A. et al. Risk factors for locoregional recurrence in breast cancer patients: a retrospective study. Oncotarget. 2018, Jul 13. 9(54). Р. 30355-30362. DOI: 10.18632/oncotarget.25735.
8. Missana M.C., Laurent I., Germain M., Lucas S., Barreau L. Long-term oncological results after 400 skin-sparing mastectomies. J. Visc. Surg. 2013 Nov. 150(5). Р. 313-320. DOI: 10.1016/j.jviscsurg.2013.09.011.
9. Yi M., Kronowitz S.J., Meric-Bernstam F., Feig B.W., Symmans W.F., Lucci A. et al. Local, regional, and systemic recurrence rates in patients undergoing skin-sparing mastectomy compared with conventional mastectomy. Cancer. 2011, Mar 1. 117(5). Р. 916-924. DOI: 10.1002/cncr.25505.
10. Pak D.D., Rasskazova T.A. Recurrent breast cancer after organ-preserving treatment. Oncosurgery. 2012. 4(2). Р. 37-49.
11. Zikiryakhodzhaev A.D., Rasskazova E.A. Recurrence of breast cancer after subcutaneous mastectomy with simultaneous reconstruction. Research'n Practical Medicine Journal. 2014. 1(1). Р. 24-28.
12. Fodor J., Major Т., Polgar C. et al. Prognosis of patients with local recurrence after mastectomy or conservative surgery for early-stage invasive breast cancer. Breast. 2008 Jun. 17(3). Р. 302-308.
13. Fodor J. Breast-conservation treatment for early invasive breast cancer: prognostic factors for survival after salvage treatment of local recurrence. Magy Oncol. 2007. 51(2). Р. 127-131.
14. Lowery A.J., Kell M.R., Glynn R.W. et al. Locoregional recurrence after breast cancer surgery: a systematic review by receptor phenotype. Breast Cancer Res. Treat. 2012. 133. Р. 831-841.
15. Zumsteg Z.S., Morrow M., Arnold B. et al. Breast-conserving therapy achieves locoregional outcomes comparable to mastectomy in women with T1-2N0 triple-negative breast cancer. Ann. Surg. Oncol. 2013. 20. Р. 3469-3476.
16. Dent R., Trudeau M., Pritchard K.I. et al. Triple-negative breast cancer: clinical features and patterns of recurrence. Clin. Cancer Res. 2007. 13. Р. 4429-4434. Doi: 10.1158/1078-0432.CCR-06-3045.