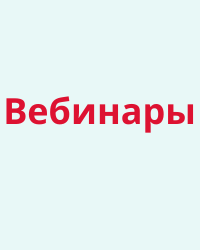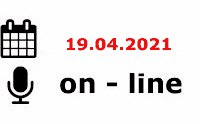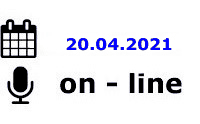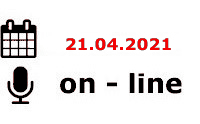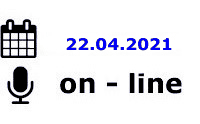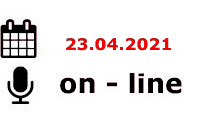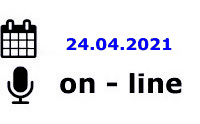 ---
СІМЕЙНІ ЛІКАРІ ТА ТЕРАПЕВТИ
---
НЕВРОЛОГИ, НЕЙРОХІРУРГИ, ЛІКАРІ ЗАГАЛЬНОЇ ПРАКТИКИ, СІМЕЙНІ ЛІКАРІ
---
КАРДІОЛОГИ, СІМЕЙНІ ЛІКАРІ, РЕВМАТОЛОГИ, НЕВРОЛОГИ, ЕНДОКРИНОЛОГИ
---
СТОМАТОЛОГИ
---
ІНФЕКЦІОНІСТИ, СІМЕЙНІ ЛІКАРІ, ПЕДІАТРИ, ГАСТРОЕНТЕРОЛОГИ, ГЕПАТОЛОГИ
---
ТРАВМАТОЛОГИ
---
ОНКОЛОГИ, (ОНКО-ГЕМАТОЛОГИ, ХІМІОТЕРАПЕВТИ, МАМОЛОГИ, ОНКО-ХІРУРГИ)
---
ЕНДОКРИНОЛОГИ, СІМЕЙНІ ЛІКАРІ, ПЕДІАТРИ, КАРДІОЛОГИ ТА ІНШІ СПЕЦІАЛІСТИ
---
ПЕДІАТРИ ТА СІМЕЙНІ ЛІКАРІ
---
АНЕСТЕЗІОЛОГИ, ХІРУРГИ
International neurological journal Том 16, №6, 2020
Evaluation of the quality of life in patients with multiple sclerosis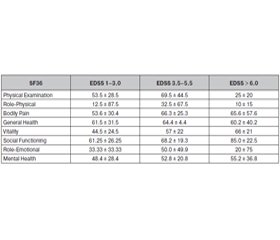 Authors:

S.R. Bandrivska, Yu.B. Pravak I. Horbachevsky Ternopil National Medical University, Ternopil, Ukraine



Categories:

Neurology



Sections:

Clinical researches
Summary
Розсіяний склероз (РС) є найбільш відомим і поширеним по всій земній кулі демієлінізуючим захворюванням нервової системи. На РС хворіє близько 3 млн дорослого населення планети (приблизно 0,5–1‰) та близько 20 тис. в Україні. Це захворювання входить до числа так званих «чотирьох вершників неврологічного апокаліпсису» за своїми медичними й соціальними наслідками. Захворювання посідає друге місце за частотою в пацієнтів працездатного віку з інвалідизацією, супроводжується психо-емоційними змінами, що проявляються поведінковими порушеннями. Препарати патогенетичної і симптоматичної терапії дозволяють уповільнити прогресування хвороби, збільшити тривалість життя більшості хворих на РС. Проте є цілий ряд немоторних чинників, що змінюються під час захворювання, впливають на самосприйняття пацієнта, його професійні та соціальні якості. Такі люди часто схильні до депресії та тривожності, вони емоційно нестабільні та схильні до частих та різких перепадів настрою. Інтегральним показником фізичного, психологічного, емоційного й соціального функціонування хворого на РС є якість життя. У дослідженні оцінювали якість життя у хворих на РС з інвалідністю.
Рассеянный склероз (РС) является наиболее известным и распространенным по всему земному шару демиелинизирующим заболеванием нервной системы. РС болеет около 3 млн взрослого населения планеты (приблизительно 0,5–1 ‰) и около 20 тыс. в Украине. Данная патология входит в число так называемых «четырех всадников неврологического апокалипсиса» по своим медицинским и социальными последствиям. Заболевание занимает второе место по встречаемости среди пациентов трудоспособного возраста с инвалидизацией, сопровождается психоэмоциональными изменениями, которые проявляются поведенческими нарушениями. Препараты патогенетической и симптоматической терапии позволяют замедлить прогрессирование болезни, увеличить продолжительность жизни большинства больных РС. Однако есть целый ряд немоторных факторов, изменяющихся во время заболевания, которые влияют на самовосприятие пациента, его профессиональные и социальные качества. Такие люди часто склонны к депрессии и тревожности, они эмоционально нестабильны и подвержены частым и резким перепадам настроения. Интегральным показателем физического, психологического, эмоционального и социального функционирования больного РС является качество жизни. В исследовании оценивали качество жизни у больных РС с инвалидностью.
Multiple sclerosis (MS) is the best known and widespread demyelinating disease of the nervous system. About 3 million people suffer from MS in the world (about 0.5–1 ‰) and about 20,000 in Ukraine. It is among the "four horsemen of the neurological apocalypse" due to its medical and social implications. The disease ranks second among the disabled patients of working age and is accompanied by the acute neuropsychological changes, which manifest themselves in the abnormal behavior. The use of drugs of pathogenetic and symptomatic therapy, including the remedies that slow the progression of the disease, allows increasing the life expectancy of most patients with MS. However, there are several non-motor factors that change during the course of the disease, modifying the patient's self-perception, professional, and social qualities. Such people are often prone to depression and anxiety, they are emotionally unstable and prone to frequent and sudden mood swings. An integral indicator of the physical, psychological, emotional, and social functioning of a patient with MS is the quality of life. The research provides an evaluation of the quality of life in MS patients with disability.
Keywords
розсіяний склероз; якість життя; інвалідизація; депресія; тривожність; стрес
рассеянный склероз; качество жизни; инвалидизация; депрессия; тревожность; стресс
multiple sclerosis; quality of life; disability; depression; anxiety; stress
For the full article you need to subscribe to the magazine.
Bibliography
1. Ulitsky L.A., Chukhlovina M.L. Diagnosis of nervous diseases. 2001. P. 372.
2. Chuprina G.M. Multiple sclerosis: etiology, pathogenesis, clinic, diagnostics, differential diagnosis, treatment (clinical lecture). Eastern European Neurological Journal. 2017. 5. P. 27-37.
3. Sokolova L.I. Multiple sclerosis: key signs and treatments. III International Conference: Advances in Neurology. April 11–13, 2019.
4. Sharov D.A. Integral assessment of quality of life of patients with multiple sclerosis. Neuroimmunology. 2009. 1. P. 105-106.
5. Schwartz C.E., Foley F.W., Rao S.M., Bernardin L.J., Lee H., Genderson M.W. Stress and Course of Disease in Multiple Sclerosis. Behavioral Medicine. 1999. 25. 3. P. 110-116. doi: 10.1080/08964289909596740.
6. Janardhan V., Bakshi R. Quality of life in patients with multiple sclerosis: the impact of fatigue and depression. Journal of the neurological sciences. 2002. 205 (1). P. 51-58.
7. Beiske A.G., Svensson E., Sandanger I., Czujko B., Pedersen E.D., Aarseth J.H., Myhr K.M. Depression and Anxiety amongst Multiple Sclerosis Patients. European Journal of Neurology. 2008. 15. P. 239-245. doi: 10.1111/j.1468-1331.2007.02041.x.
8. Masaaki Niino, Yusei Miyazaki. Cognitive impairment as one of the important nonmotor symptoms in multiple sclerosis and neuromyelitis optica spectrum disorders. Clinical and Experimental Neuroimmunology. 2019. Vol. 10, Issue 3. doi: 10.1111/cen3.12528.
9. Beiske A.G. Non-motor symptoms in multiple sclerosis. Doctoral thesis, University of Oslo, 2009.
10. Gusev E.I., Boyko A.N. Multiple sclerosis: achievements of the decade. Journal of Neurology and Psychiatry. 2007. 4. P. 4-14.
11. Schmidt T.E. Pathogenetic treatment of multiple sclerosis. Medical Council. 2010. 9–10. P. 74-79.
Similar articles

Authors:
Malyk S.L., Moskovko S.P., Moskovko H.S., Tytarenko N.V. - Vinnytsia National Medical University named after M.I. Pyrohov, Vinnytsia, Ukraine


International neurological journal 7 (77) 2015
Categories: Neurology
Sections: Clinical researches


Authors: O.I. Nehrych (1), V.I. Pyrohova (1), J.G. Portnoy (2), M. Stimmel (2), F.W. Foley (2), T.I. Nehrych (1)
1 - Danylo Halytsky Lviv National Medical University, Lviv, Ukraine
2 - Ferkauf Graduate School of Psychology, Yeshiva University, New York, USA
International neurological journal №5 (107), 2019
Categories: Neurology
Sections: Clinical researches