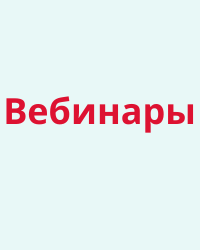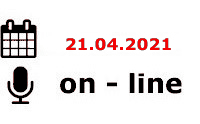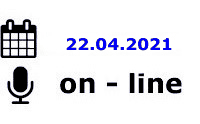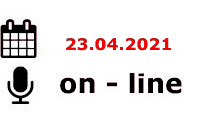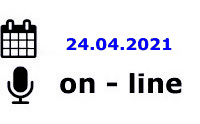 ---
СІМЕЙНІ ЛІКАРІ ТА ТЕРАПЕВТИ
---
НЕВРОЛОГИ, НЕЙРОХІРУРГИ, ЛІКАРІ ЗАГАЛЬНОЇ ПРАКТИКИ, СІМЕЙНІ ЛІКАРІ
---
КАРДІОЛОГИ, СІМЕЙНІ ЛІКАРІ, РЕВМАТОЛОГИ, НЕВРОЛОГИ, ЕНДОКРИНОЛОГИ
---
СТОМАТОЛОГИ
---
ІНФЕКЦІОНІСТИ, СІМЕЙНІ ЛІКАРІ, ПЕДІАТРИ, ГАСТРОЕНТЕРОЛОГИ, ГЕПАТОЛОГИ
---
ТРАВМАТОЛОГИ
---
ОНКОЛОГИ, (ОНКО-ГЕМАТОЛОГИ, ХІМІОТЕРАПЕВТИ, МАМОЛОГИ, ОНКО-ХІРУРГИ)
---
ЕНДОКРИНОЛОГИ, СІМЕЙНІ ЛІКАРІ, ПЕДІАТРИ, КАРДІОЛОГИ ТА ІНШІ СПЕЦІАЛІСТИ
---
ПЕДІАТРИ ТА СІМЕЙНІ ЛІКАРІ
---
АНЕСТЕЗІОЛОГИ, ХІРУРГИ
International journal of endocrinology Том 17, №1, 2021
Clinical case of gestational diabetes insipidus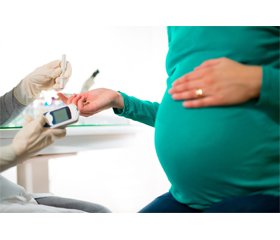 Authors:

N.O. Abramova(1), N.V. Pashkovska(1), N.I. Stankova(2), M.S. Khangarot(3) (1) — Bukovinian State Medical University, Chernivtsi, Ukraine (2) — Chernivtsi Regional Endocrinology Center, Chernivtsi, Ukraine (3) — Government Hospital Harsore, Degana Nagour, India



Categories:

Endocrinology



Sections:

Specialist manual
Summary
Нецукровий діабет належить до рідкісних ендокринологічних захворювань і трапляється в 2–4 пацієнток на 100 000 вагітностей. Діагностика гестаційного нецукрового діабету доволі складна, оскільки він розвивається на тлі фізіо­логічних процесів, які супроводжують вагітність: поріг спраги знижується, що призводить до полідипсії, зменшується й осмолярність плазми, спричиняючи гіпотонічну поліурію. Розуміння патологічної фізіології захворювання дуже важливе для подальшого ведення цих пацієнток. Наводиться опис клінічного випадку. 32-річна жінка на 36-му тижні гестації, перша вагітність, була направлена на консультацію до ендокринолога зі скаргами на поліурію (6,5 л/добу), ніктурію — до 5 разів, виражену полідипсію. На 12-му тижні існував ризик переривання вагітності, з приводу чого пацієнтка отримувала 100 мг прогестерону інтравагінально до 34 тижнів. В анамнезі підгострий тиреоїдит. Сімейний анамнез з боку ендокринної патології не обтяжений. Під час фізикального обстеження виявлені зниження тургору шкіри, артеріальний тиск 110/85 мм рт.ст., частота серцевих скорочень 115 уд/хв, маса тіла 71 кг (індекс маси тіла 26,9 кг/м2). Пацієнтка перебувала в групі високого ризику розвитку прееклампсії. Лабораторні дані: аналіз сечі за Зимницьким: обсяг на добу — 6,8 л, питома вага в порціях: 1,012; 1,008; 1,010; 1,005; 1,012; 1,014; 1,010. Загальний аналіз крові, загальний аналіз сечі, вміст натрію та калію в сироватці крові, функції печінки, рівень тиреотропного гормону, вільного тироксину, антитіл до тиреоїдної пероксидази та вільного кортизолу вранці — без патологічних змін. Пацієнтці призначили десмопресин по 10 мкг інтраназально двічі на день. Через 6 тижнів після пологів прийом десмопресину було припинено, подальших ознак поліурії, полідипсії або ніктурії не відзначалося.
Несахарный диабет принадлежит к редким эндокринологическим заболеваниям и встречается у 2–4 пациенток на 100 000 беременностей. Диагностика несахарного диабета беременных довольно сложна, поскольку он развивается на фоне физиологических процессов, сопровождающих беременность: снижается порог жажды, что приводит к полидипсии, уменьшается и осмолярность плазмы, вызывая гипотоническую полиурию. Понимание патологической физиологии заболевания очень важно для дальнейшего лечения этих пациенток. Приводится описание клинического случая. 32-летняя женщина на 36-й неделе гестации, первая беременность, была направлена на консультацию к эндокринологу с жалобами на полиурию (6,5 л/сут), никтурию — до 5 раз, выраженную полидипсию. На 12-й неделе существовал риск прерывания беременности, по поводу чего пациентка получала 100 мг прогестерона интравагинально до 34 недель. В анамнезе подострый тиреоидит. Семейный анамнез со стороны эндокринной патологии не отягощен. Во время физикального обследования выявлено снижение тургора кожи, артериальное давление 110/85 мм рт.ст., частота сердечных сокращений 115 уд/мин, вес 71 кг (индекс массы тела 26,9 кг/м2). Пациентка была в группе высокого риска развития преэклампсии. Лабораторные данные: анализ мочи по Зимницкому: объем в сутки — 6,8 л, удельный вес в порциях: 1,012; 1,008; 1,010; 1,005; 1,012; 1,014; 1,010. Общий анализ крови, общий анализ мочи, содержание натрия и калия в сыворотке крови, функции печени, уровень тиреотропного гормона, свободного тироксина, антител к тиреоидной пероксидазе и утреннего свободного кортизола — без патологических изменений. Больной назначили десмопрессин по 10 мкг интраназально дважды в день. Через 6 недель после родов прием десмопрессина был прекращен, дальнейших признаков полиурии, полидипсии или никтурии не отмечалось.
Diabetes insipidus is a rare endocrinological disease and occurs in 2–4 per 100,000 pregnancies. Diagnosis of gestational diabetes insipidus is very difficult because it develops against the background of physio­logical mechanisms that accompany pregnancy: thirst threshold decreases leading to polydipsia and plasma osmolarity decreases causing hypotonic polyuria. Understanding of pathophysiology of the disorder is very important for further management of these vulnerable patients. A 32-year-old patient at 36 weeks of gestation, primigravida, was referred to an endocrinologist with complaints of polyuria (6.5 l/day), nocturia — up to 5 times, severe polydipsia. At 12 weeks of gestation, there was a risk of abortion for prevention of which the patient received progesterone 100 mg intravaginally twice a day until 34 weeks. She has a history of subacute thyroiditis, with no family history of endocrine pathology. Physical examination revealed a decrease in skin turgor, blood pressure 110/85 mm Hg. Heart rate 115 bpm, weight 71 kg (body mass index 26.9 kg/m2). The patient was at high risk of developing preeclampsia. Laboratory data: analysis of urine according to Zimnitsky: volume per day — 6.8 l, specific gravity in portions: 1.012; 1.008; 1.010; 1.005; 1.012; 1.014; 1.010. Total blood count, total urine test, serum sodium and potassium, liver function tests, level of thyroid-stimulating hormone, free thyroxine, thyroid peroxidase antibodies and morning free cortisol level were normal. The patient was administered desmopressin 10 μg intranasally twice daily. Six weeks after delivery, desmopressin was stopped and she had no further evidence of polyuria, polydipsia or nocturia.
Keywords
нецукровий діабет; вагітність; гестаційний нецукровий діабет
несахарный диабет; беременность; гестационный несахарный диабет
diabetes insipidus; pregnancy; gestational diabetes insipidus
For the full article you need to subscribe to the magazine.
Bibliography
Chong P.L., Pisharam J., Abdullah A., Chong V.H. Gestational diabetes insipidus. QJM. 2019. 112(2). 123-124. doi: 10.1093/qjmed/hcy252.
Diaz-Perez R. Pathophysiological mechanisms for the development of gestational diabetes insipidus. J. Clin. Invest. Stud. 2018. 1(2). 3-3. doi: 10.15761/JCIS.1000112.
Kondo T., Nakamura M., Kitano S., Kawashima J., Matsumura T., Ohba T., Yamaguchi M. et al. The clinical course and pathophysiological investigation of adolescent gestational diabetes insipidus: a case report. BMC Endocr. Disord. 2018. 18(1). 4. doi: 10.1186/s12902-018-0234-6.
Marques P., Gunawardana K., Grossman A. Transient diabetes insipidus in pregnancy. Endocrinol. Diabetes Metab. Case Rep. 2015. 2015. 150078. doi: 10.1530/EDM-15-0078. Epub 2015 Sep 23.
Quigley J., Shelton C., Issa B., Sripada S. Diabetes insipidus in pregnancy. The Obstetrician & Gynaecologist. 2018. 20. 41-48. doi: 10.1111/tog.12450.
Sum M., Fleischer J.B., Khandji A.G., Wardlaw S.L. Pitfall in the diagnosis of diabetes insipidus and pregnancy. Case Rep. Obstet. Gynecol. 2017. 2017. 7879038. doi: 10.1155/2017/7879038. Epub 2017 Jul 27.
Similar articles

Authors:
Sirenko T.V., Piontkovskaya O.V., Khotsenko A.A., Plakhotnaya O.N., Postnikov A.V., Khalturina T.A. - Kharkiv National Medical University; Municipal Health Care Institution «Kharkiv Regional Pediatric Clinical Hospital», Kharkiv, Ukraine


"Child`s Health" 8 (51) 2013
Categories: Pediatrics/Neonatology
Sections: Specialist manual


Authors:
N.N. Kaladze, A.V. Yurieva, L.D. Gafarova - PI «Crimean State University named after S.I. Georgievskiy»; V.A. Filimonenkova - The Crimean Republican institution «Children's Clinical Hospital»; T.I. Shipunova, A.S. Pysarenko - City children''s Clinical Hospital № 3, Simferopol


"Child`s Health" 8 (59) 2014
Categories: Pediatrics/Neonatology
Sections: Specialist manual


Authors:
Bondar M.V., Butko I.S., Tsvyk I.M. - National Medical Academy of Postgraduate Education named after P.L. Shupyk, Kyiv, Ukraine


"Emergency medicine" 1 (64) 2015
Categories: Medicine of emergency
Sections: Specialist manual