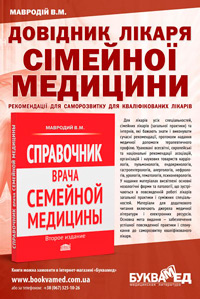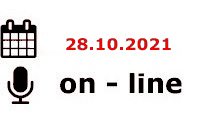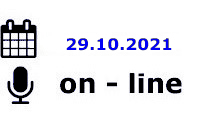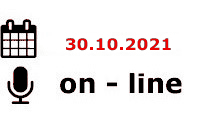 ---
СІМЕЙНІ ЛІКАРІ ТА ТЕРАПЕВТИ
---
НЕВРОЛОГИ, НЕЙРОХІРУРГИ, ЛІКАРІ ЗАГАЛЬНОЇ ПРАКТИКИ, СІМЕЙНІ ЛІКАРІ
---
КАРДІОЛОГИ, СІМЕЙНІ ЛІКАРІ, РЕВМАТОЛОГИ, НЕВРОЛОГИ, ЕНДОКРИНОЛОГИ
---
СТОМАТОЛОГИ
---
ІНФЕКЦІОНІСТИ, СІМЕЙНІ ЛІКАРІ, ПЕДІАТРИ, ГАСТРОЕНТЕРОЛОГИ, ГЕПАТОЛОГИ
---
ТРАВМАТОЛОГИ
---
ОНКОЛОГИ, (ОНКО-ГЕМАТОЛОГИ, ХІМІОТЕРАПЕВТИ, МАМОЛОГИ, ОНКО-ХІРУРГИ)
---
ЕНДОКРИНОЛОГИ, СІМЕЙНІ ЛІКАРІ, ПЕДІАТРИ, КАРДІОЛОГИ ТА ІНШІ СПЕЦІАЛІСТИ
---
ПЕДІАТРИ ТА СІМЕЙНІ ЛІКАРІ
---
АНЕСТЕЗІОЛОГИ, ХІРУРГИ
International neurological journal Том 17, №4, 2021
Hereditary neuromuscular diseases in children of Belarus: Republican Register date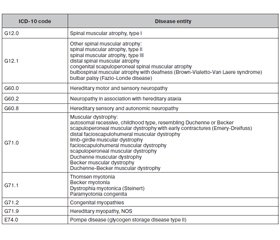 Authors:

I.V. Zhаuniaronak(1, 2), L.V. Shalkevich(1), V.B. Smychek(3), T.N. Burd(4), A.N. Yakovlev(5), I.V. Naumchik(2), M.L. Vinichenko(2), O.L. Zobikova(2), S.O. Miasnikov(2) (1) — Belarusian Medical Academy of Postgraduate Education, Minsk, the Republic of Belarus (2) — Republican Scientific and Practical Center "Mother and Child", Minsk, the Republic of Belarus (3) — Republican Scientific and Practical Center for Medical Expertise and Rehabilitation, Minsk, the Republic of Belarus (4) — Ministry of Health of the Republic of Belarus, Minsk, the Republic of Belarus (5) — Minsk City Center for Medical Rehabilitation of Children with Psychoneurological Diseases, Minsk, the Republic of Belarus



Categories:

Neurology



Sections:

Clinical researches
Summary
Актуальність. За даними 2020 року, у світі налічується близько 400 мільйонів осіб із різними типами рідкісних захворювань, що включають понад 7000 нозологій. Дані офіційної статистики в багатьох країнах не дають докладної інформації про захворюваність на спадкові нервово-м'язові захворювання (СНМЗ); лише в країнах, що мають регістри пацієнтів із СНМЗ, можливо отримати детальну інформацію про захворюваність, смертність, аналіз генетичних причин, соціальні наслідки та ін. Матеріали та методи. Для оцінки ситуації з СНМЗ у Республіці Білорусь досліджували дитяче населення. Створено Республіканський центр спадкових нервово-м'язових захворювань (РЦ СНМЗ) для дітей, на базі якого сформовані комп'ютерна база даних і регістр СНМЗ. До популяції увійшли пацієнти віком від 0 до 18 років (включно 17 років 11 місяців 29 днів). Виконано ретроспективне суцільне порівняльне (за нозологіями) дослідження. Результати. На підставі даних регістру СНМЗ для дітей (0–17 років) встановлена поширеність СНМЗ у педіатричній популяції на 31.12.2020 року — 2,34 випадку на 10 000 населення відповідного віку. Результати показали, що при спінальній м'язовій атрофії (СМА) I типу медіана часу до встановлення діагнозу скоротилася майже втричі: так, якщо в період до 2019 р. Me = 7 місяців, то в 2019–2020 роках Me = 2,6 місяця, p ˂ 0,001. Також суттєво скоротилися терміни верифікації діагнозу СМА II типу: від Мe = 16 місяців (у період до 2019 р.) до Me = 7,5 місяця (2019–2020 рр.), p ˂ 0,05, що вказує на важливість створення централізованого РЦ СНМЗ для дітей у Республіці Білорусь і підтверджує необхідність роботи з розвитку його структури та взаємодії з іншими громадськими та державними організаціями. Висновки. У структурі нозологій СНМЗ лідирували міодистрофії Дюшенна — Беккера — 0,8 на 10 000 населення (0–17 років), СМА — 0,5 на 10 000 населення (0–17 років), спадкові полінейропатії — 0,4 на 10 000 населення (0–17 років). Частка народжених недоношеними (до 37 тижнів терміну гестації) із числа всіх дітей, зареєстрованих із СНМЗ, становила 6,4 %, при цьому найбільш висока відзначена у випадках СМА, що дає підставу розглядати недоношених новонароджених із позицій настороженості щодо СНМЗ. Висока питома вага в структурі СНМЗ, за даними регістру, в Республіці Білорусь належить дистрофінопатіям, які разом із попереково-кінцівковими міодистрофіями, фаціоскапулохумеральними м'язовими дистрофіями становили 40,8 % (178/436) від загальної кількості випадків СНМЗ у регістрі, досягаючи поширеності 0,95 на 10 000 населення (0–17 років).
Background. In many countries, problems of rare orphan diseases have recently been discussed, more specifically, hereditary neuromuscular diseases (HNMDs). As for 2020 data, there were about 400 million people worldwide suffering from different types of rare diseases which comprise over 7,000 nosologies. The data from official statistics in many countries do not provide detailed information on the prevalence of HNMDs; it is possible to obtain precise information on morbidity, mortality, analyses of genetic causes, social impact, etc. only in those countries that have registries of patients with HNMDs. Materials and methods. To evaluate the situation with HNMDs in the Republic of Belarus, the pediatric population was examined. The Republican Center for Hereditary Neuromuscular Diseases (RC HNMD) for children was founded, based on which there were formed a computer database and the registry of patients with hereditary neuromuscular diseases. The age of patients was 0 to 18 years old (including 17 years 11 months 29 days). The study was designed as a retrospective, entire, and comparative (by nosologies). Results. As of December 31, 2020, the HNMDs registry for children (0–17 years) demonstrated that the HNMDs prevalence was 2.34 cases per 10,000 age-matched population. The results showed that in type I spinal muscular atrophy the median time before diagnosis verification decreased almost 3-fold: before 2019 it was 7 months, while in 2019–2020, Me = 2.6 months; p < 0.001. Also, there is a significant reduction of the period for verification of the diagnosis of type II spinal muscular atrophy, i.e. from Me = 16 months (before 2019) to Me = 7.5 months (2019–2020), p < 0.05, which demonstrates the importance of establishing a centralized RC HNMD for children in Belarus and substantiates the necessity of developing its structure and cooperation with other community-based and government organizations. Conclusions. Within the structure of HNMDs nosologies, the top ones were taken by Duchenne-Becker muscular dystrophy — 0.8 per 10.000 age-matched population people spinal muscular atrophy — 0.5 per 10,000 of age-matched population, hereditary polyneuropathies — 0.4 by 10,000 of age-matched population. The study results show that the proportion of children born preterm (before 37 weeks of gestation) from the total amount of all children with registered HNMD accounts for 6.4 %, while the highest rate was found for spinal muscular atrophy, which gives the reason to study children born preterm from the standpoint of alertness due to HNMD. The register data in the Republic of Belarus demonstrate the highest specific weight of dystrophynopathies within the structure of HNMDs, which made 40.8 % (178/436) from the total number of HNMDs cases of Registry with the prevalence of 0.95 per 10,000 age-matched population (0–17 years) along with limb-girdle muscular dystrophies, facioscapulohumeral muscular dystrophies.
Keywords
нервово-м'язові захворювання; поширеність; регістр; діти
neuromuscular diseases; prevalence; register; children
For the full article you need to subscribe to the magazine.
Bibliography
1. RARE Facts. Global genes. Available from: https://globalgenes.org/rare-facts/. Accessed July 20, 2020.
2. Angelis A., Tordrup D., Kanavos P. Socio-economic burden of rare diseases: a systematic review of cost of illness evidence. Health Policy. 2015. 119 (7). 964-979.
3. Babac A., Damm K., Graf von der Schulenburg J.M. Patient-reported data informing early benefit assessment of rare di-seases in Germany: A systematic review. Health Econ. Rev. 2019. 9 (1). 34.
4. Badia X., Gil A., Poveda-Andrés J.L., Shepherd J., Tort M. Analysing criteria for price and reimbursement of orphan drugs in Spain. Farm. Hosp. 2019. 43 (4). 121-127.
5. National Legal Internet Portal of the Republic of Belarus. 19.05.2020. 2/2732.
6. Prevalence definition. https://www.medicinenet.com/prevalence/definition.htm
7. Campbell C., Levin S., Siu V.M., Venance S., Jacob P. Congenital myotonic dystrophy: Canadian population-based surveillance study. J. Pediatr. 2013. 163 (1). 120-5, e1-3.
8. Theadom A., Rodrigues M., Roxburgh R. et al. Prevalence of muscular dystrophies: A systematic literature review. Neuroepidemio-logy. 2014. 43 (3–4). 259-68.
9. D'Amico A., Mercuri E., Tiziano F.D., Bertini E. Spinal muscular atrophy. Orphanet J. Rare Dis. 2011. 6. 71.
10. Rodrigues M.J., O'Grady G.L., Hammond-Tooke G. et al. The New Zealand Neuromuscular Disease Patient Registry; Five Years and a Thousand Patients. J. Neuromuscul. Dis. 2017. 4 (3). 183-188.
11. Healthcare in the Republic of Belarus [Electronic edition]: official. stat. coll. for 2019 Minsk: GU RNPC MT, 2019. 257 p.
12. Evtushenko S.K., Morozova S.K., Shaimurzin M.R. Muscular hypotension syndrome in newborns and young children. News of Medicine and Pharmacy. 2011. 384. 50-63.
13. Cowen L., Mancini M., Martin A., Lucas A., Donovan J.M. Variability and trends in corticosteroid use by male United States participants with Duchenne muscular dystrophy in the Duchenne Registry. BMC Neurol. 2019. 19 (1). 84.
14. Verhaart I.E.C., Robertson A., Wilson I.J. et al. Prevalence, incidence and carrier frequency of 5q-linked spinal muscular atrophy — a literature review. Orphanet J. Rare Dis. 2017. 12 (1). 124.
15. Müller K.I., Ghelue M.V., Lund I., Jonsrud C., Arntzen K.A. The prevalence of hereditary neuromuscular disorders in Northern Norway. Brain Behav. 2021. 11 (1). e01948.
16. Osadchuk T.V., Rumyantseva N.V., Naumchik I.V., Likha-chev S.A., Pleshko I.V., Shalkevich L.V., Zhаuniaronak I.V., Kachan Yu.P. Molecular genetic diagnosis and clinical characteristic of hereditary neuropathy with predisposition to palsy due to compression. 2016. 116. 1. 64-69.
17. Zhаuniaronak I.V., Shalkevich L.V., Kuznetsova A.V. Clinical and genetic heterogeneity of congenital myopathies. Medical News. 2020. 1 (304). 20-22.