"Pain. Joints. Spine." 3 (15) 2014
Endocrine osteoporosis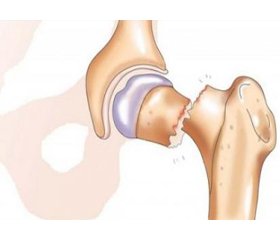 Authors:

Mаrio Rui Mascarenhas, Ana Paula Barbosa - Endocrinology and Metabolic Diseases, Environmental Health Institute, Lisbon's Faculty of Medicine; Fracturary Osteoporosis Outpatient Clinic of the; Endocrinology, Diabetes and Metabolism Department and; Carolina Faria, Ana Raquel Gomes - Endocrinology, Diabetes and Metabolism Department and; Jacinto Monteiro - Fracturary Osteoporosis Outpatient Clinic of the; Endocrinology, Diabetes and Metabolism Department and; Orthopedic Department, Santa Maria University Hospital, CHLN-EPE, Lisbon, Portugal; Manuel Bicho - Endocrinology and Metabolic Diseases, Environmental Health Institute, Lisbon's Faculty of Medicine



Categories:

Rheumatology, Traumatology and orthopedics



Sections:

Medical forums
Статья опубликована на с. 81-82
Osteoporosis is a systemic skeletal disease characterized by low bone mass with microarchitectural deterioration of the bone tissue, leading to an increment in the fracture risk.
The evaluation of a patient with suspicious of osteoporosis includes the clinical history, physical examination and further laboratory tests to exclude potential causes of secondary osteoporosis.
Precocious diagnosis of osteoporosis is important to initiate the prevention of the fractures; at this moment, the osteoporosis diagnosis based on a low impact trauma fracture is unacceptable. The BMD T-score ≤ –2.5 SD and Z-score < –1.5 SD or 2.0 raises the feeling of a secondary osteoporosis etiology, including some endocrine diseases, hormonal treatments or/and endocrine tumors that can cause bone loss or osteoporosis development.
The clinical history may be informative or the clinical signs may be sufficiently florid to allow an easy diagnosis, or conversely the diagnosis may be delayed by the absence of symptoms and / or clinical signs of a subclinical endocrine disease.
Pituitary tumors are associated to osteoporosis by several mechanisms: hypogonadism, hypercortisolism or hyperthyroidism, but the surgical therapy of some these tumors may cause a marked bone mass loss, above all when sex steroid replacement is contraindicated.
Hyperthyroidism increases the bone turnover with or without mild hypercalcemia and increased fracture risk.
Primary hyperparathyroidism, may induce cortical bone loss and other bone tissue lesions.
Osteomalacia, is also a main cause of accelerated bone mass loss in elderly people.
Cushing's disease (ACTH-dependent) and syndrome (due to adrenal cortex adenomas) originate hypercortisolism, consequent bone loss and doubling the vertebral and hip osteoporotic fracture risks.
Hypogonadism acquired after puberty is associated with an increased bone resorption and consequent decrease in the bone mass.
Diabetes mellitus type 1 and type 2 are also recognized etiologies of bone mass loss and osteoporotic fractures. Some therapies are associated with osteoporotic fractures.
Treatment. Precocious therapy of an endocrine disease inducing osteoporosis is important. The preventive non-pharmacological and therapeutic measures of osteoporosis, should be implemented and associated with the etiological therapy, such as increasing calcium ingestion or calcium and/or vitamin D supplements. There are no studies with the empirical therapy medications used for osteoporosis, and such drugs should be used carefully in such patients.
---
Ендокринний остеопороз
Остеопороз — це системне захворювання скелета, яке характеризується низькою кістковою масою, погіршенням мікроархітектури кісткової тканини, що призводить до підвищеного ризику переломів.
Обстеження пацієнта з підозрою на остеопороз включає анамнез захворювання, об'єктивне обстеження та подальші лабораторні дослідження, щоб виключити потенційні причини вторинного остеопорозу.
Рання діагностика остеопорозу важлива для ініціювання профілактики переломів; на цей момент діагноз остеопорозу на основі низькоенергетичного перелому є неприпустимим. T-критерій МЩКТ ≤ –2,5 SD і Z-критерій < –1,5 SD або 2,0 підвищує ризик остеопорозу вторинної етіології, у тому числі внаслідок деяких ендокринних захворювань, прийому гормональних препаратів та/або ендокринних пухлин, що можуть викликати втрату кісткової маси або розвиток остеопорозу.
Анамнез захворювання або клінічні симптоми можуть достатньою мірою допомогти встановити діагноз, або, навпаки, діагноз може бути відтермінованим через відсутність симптомів та/або клінічних ознак субклінічного ендокринного захворювання.
Пухлини гіпофіза викликають остеопороз за допомогою декількох механізмів: гіпогонадизму, гіперкортицизму або гіпертиреозу, але хірургічне лікування деяких із цих пухлин може викликати значну втрату кісткової маси, особливо у випадках, коли протипоказана гормонозамісна терапія.
Гіпертиреоз підвищує темпи ремоделювання кісткової тканини як за наявності, так і за відсутності легкої гіперкальціємії та ризик переломів.
Первинний гіперпаратиреоз може викликати втрату кортикальної кісткової маси та інші ураження кісткової тканини.
Остеомаляція також є основною причиною прискореної втрати кісткової маси в літніх людей.
Хвороба (АКТГ-залежна) та синдром Кушинга (внаслідок аденоми кори надниркових залоз) є первинною формою гіперкортицизму, викликає втрату кісткової маси та подвоює ризик розвитку остеопоротичних переломів тіл хребців і стегнової кістки.
Гіпогонадизм, що виникає після статевого дозрівання, пов'язаний із підвищеною кістковою резорбцією і, як наслідок, зниженням кісткової маси.
Цукровий діабет 1-го та 2-го типу також відносять до причин втрати кісткової маси й остеопоротичних переломів. Деякі антидіабетичні препарати викликають остеопоротичні переломи.
Лікування. Важлива рання терапія ендокринного захворювання, що викликає остеопороз. Немедикаментозна профілактика й терапевтичні заходи для усунення остеопорозу повинні супроводжувати етіологічну терапію, зокрема дієта, збагачена продуктами, що містять кальцій, призначення препаратів кальцію та/або вітаміну D. Немає жодних емпіричних досліджень із застосування препаратів для лікування остеопорозу, і тому їх слід використовувати обережно в таких хворих.
Similar articles

Authors:
Ana Paula Barbosa, Mário Rui Mascarenhas - Endocrinology University Clinic and Environmental Health Institute, Lisbon's Faculty of Medicine; Fracturary Osteoporosis Outpatient Clinic of the Endocrinology, Diabetes and Metabolism Department, Santa Maria University Hospital, CHLN-EPE, Lisbon, Portugal


"Pain. Joints. Spine." 2 (18) 2015
Date: 2015.08.13
Categories: Rheumatology, Traumatology and orthopedics
Sections: Medical forums


Authors:
Mascarenhas M.R., Barbosa A.P. - Endocrinology and Metabolic Diseases, Faculty Medicine of Lisbon; Fracturary Osteoporosis Outpatient Clinic — Endocrinology, Diabetes and Metabolism Department, Santa University Maria Hospital-CHLN, EPE, Lisboa, Portugal; Duarte N., Poupino J., Faria C., Gomes A.C., Barbosa D., Silvestre C., Paixão R., Gomes V., Osório A.S., Sampaio F., Monteiro J. - Fracturary Osteoporosis Outpatient Clinic — Endocrinology, Diabetes and Metabolism Department, Santa University Maria Hospital-CHLN, EPE, Lisboa, Portugal


"Pain. Joints. Spine." 1 (21) 2016
Date: 2016.06.01
Categories: Rheumatology, Traumatology and orthopedics
Sections: Medical forums


Authors:
Barbosa A.P., Mascarenhas M.R. - Endocrinology University Clinic and Environmental Health Institute, Lisbon's Faculty of Medicine; Fracturary Osteoporosis Outpatient Clinic of the Endocrinology, Diabetes and Metabolism Department, Santa Maria University Hospital, CHLN-EPE, Lisboa, Portugal


International journal of endocrinology 8 (72) 2015
Date: 2016.02.11
Categories: Endocrinology
Sections: Specialist manual