"Pain. Joints. Spine." 2 (18) 2015
Virtual Computer-Based Biopsy as a Non-Invasive Method for Diagnostics and Monitoring of Bone Tissue Status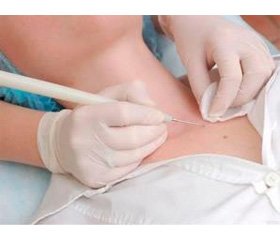 Статья опубликована на с. 102
Introduction. The evaluation of bone tissue (BT) status including its histomorphometric parameters requires invasive sampling which is traumatic, and therefore there is a need for non–invasive methods providing information on trabecular and cortical bone status.
Aim of study. To create a non–invasive technique for histomorphometric evaluation of thoracic and lumbar BT status of trabecular and cortical bone at the mesoscopic level for clinical use in oncology and osteology practice.
Materials and methods. The current method is based on estimating the dynamics of densitometric, lineal and spatial characteristics on axial sections obtained by multislice computed tomography (CT) which is routinely used in oncology practice. The standardization and stabilization of the obtained trabecular bone image was achieved by using Mexican Hat wavelet filtering. Densitometry in trabecular and lumbar vertebrae was performed using medical imaging analysis software — Clear Canvas Worskstation and ImageJ with BoneJ application which is a freeware program developed at the National Institute of Health (USA).
Results. We evaluated the following parameters by means of axial CT scans and specialized software: bone surface (BS), bone volume fraction (BV/TV), structure model index (SMI), fractal dimension (box– and map–counting algorithms), trabecular thickness and separation (Tb.Th., Tb.Sp.), topological characteristics (Connectivity, Euler characteristic) and textural parameters of trabecular bone.
According to our algorithm based on the recommendations of Standardized nomenclature of histomorphometric parameters from the American Society of Bone and Mineral Research, we assessed BT status, the degree of trabecular and cortical vertebral bone changes in patients with Hodgkin (HL) and non–Hodgkin lymphoma (NHL) at the presentation of the disease and after the chemo and radiation therapy and during the follow–up examinations.
Conclusion. We have developed a non–invasive technique for early detection and effective monitoring of vertebral BT status, which includes densitometric and histomorphometric assessment after chemo and radiation therapy in HL and NHL patients and allows creating valid approaches to timely differential implementation of structural and functional thoracic and lumbar vertebral BT modifiers in supportive therapy at all stages of specialized me–dical care.
Similar articles

Authors:
Resch H., Trubrich A., Bittighofer Ch., Kocijan R., Pirker Th., Patsch J., Muschitz Ch. Medical University, Vienna, Department II Rheumatology/Osteology & Gastroenterology KH Barmherzige Schwestern (St. Vincent Hospital), Academic Teaching Hospital of the Medical University Vienna, Austria


"Pain. Joints. Spine." 1 (01) 2011
Date: 2011.04.01
Categories: Family medicine/Therapy, Rheumatology, Traumatology and orthopedics, Neurology


Authors:
Ana Paula Gouveia dos Santos Barbosa(1), Mário Rui Guerreiro Mascarenhas(1), Manuel Diamantino Pires Bicho(2), António Manuel Gouveia de Oliveira(3) (1) — University Clinic of Endocrinology, Environmental Health Institute, Lisbon University Medical School, Endocrinology, Diabetes and Metabolism Department, Santa Maria University Hospital, Lisbon, Portugal (2) — Genetics Laboratory, Environmental Health Institute, Lisbon University Medical School, Lisbon, Portugal (3) — Pharmacy Department, Health Sciencies Center, Federal University Rio Grande do Norte, Natal, Brazil


"Pain. Joints. Spine." Том 10, №2, 2020
Date: 2020.07.24
Categories: Rheumatology, Traumatology and orthopedics
Sections: Clinical researches