"Child`s Health" 1 (69) 2016
Problems of Somatic Pathology in Children with Autistic Spectrum Disorders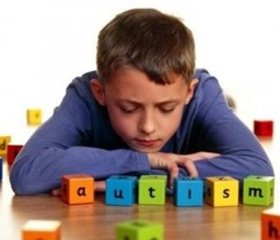 Summary
Розлади аутичного спектра (РАС) — комплексне порушення, що виникає внаслідок порушення розвитку головного мозку і характеризується вираженим всебічним дефіцитом соціальної взаємодії та спілкування, а також обмеженими інтересами й обсесивно-компульсивними станами. Поширені у популяції з частотою 1 : 63. Більшість осіб із РАС мають супутні соматичні проблеми, частота яких вища, ніж у цілому в популяції. Алергологічна та гастроентерологічна патологія може суттєво погіршувати прояви РАС. Виявлення й усунення соматичних проблем покращує функціонування людей із РАС. При обстеженні 21 дитини з РАС виявлено поширену соматичну патологію (атопічний дерматит, запори, порушення харчової поведінки і, як наслідок, порушення фізичного розвитку) та її вплив на поведінку дітей. Намічено подальші напрямки вивчення соматичних проблем у дітей із РАС.
Расстройства аутического спектра (РАС) — комплексное нарушение, возникающее вследствие нарушения развития головного мозга и характеризующееся выраженным всесторонним дефицитом социального взаимодействия и общения, а также ограниченными интересами и обсессивно-компульсивными состояниями. Распространены в популяции с частотой 1 : 63. Большинство лиц с РАС имеют сопутствующие соматические проблемы, частота которых выше, чем в целом в популяции. Аллергологическая и гастроэнтерологическая патология может существенно ухудшать проявления РАС. Выявление и устранение соматических проблем улучшает функционирование людей с РАС. При обследовании 21 ребенка с РАС обнаружена распространенная соматическая патология (атопический дерматит, запоры, нарушенное пищевое поведение и, как следствие, нарушение физического развития) и ее влияние на поведение детей. Намечены дальнейшие направления изучения соматических проблем у детей с РАС.
Autistic spectrum disorders (ASD) — a complex deviation that is caused by developmental disorders of the brain and is characterized by severe comprehensive deficit of social interaction and communication, as well as restricted interests and obsessive-compulsive states. Incidence in the population is 1 : 63. Most of people with ASD have concomitant somatic problems, whose incidence is higher than in the population as a whole. Allergological and gastroenterological diseases may significantly worsen ASD manifestations. Detection and elimination of physical problems improves functioning of people with ASD. An examination of 21 children with ASD found the most common somatic pathology (atopic dermatitis, constipation, impaired feeding behavior and, as a result, deviations of physical development) and its influence on children's behavior. Directions for further study of physical problems in children with ASD were determined.
Keywords
розлади аутичного спектра, соматична патологія.
расстройства аутического спектра, соматическая патология.
autistic spectrum disorders, somatic pathology.
Autism spectrum disorders (ASD)- a complex deviation that is caused by developmental disorders of the brain and is characterized by severe deficits comprehensive social interaction and communication and restricted interests and obsessive-compulsive states.
According to a 2014 US children with ASD frequency is 1 to 63. The number of people with ASD in Ukraine remains unknown due to the lack of statistics, problems with diagnosis and all other problems.
It was noted that most people with ASD have somatic problems, whose frequency is higher than in the population as a whole. Negative behavior in people with ASD often has somatic origin, which can be found and be managed with appropriate medical care.
Food and respiratory allergy, including atopic manifestations, is common in people with ASD. It wa was found that allergic rhinitis lead to increased autism symptoms in more than half of the children, while allergy treatment often leads to improved behavioral manifestations such as anxiety, hyperactivity.
Also gastrointestinal disorders often occur in people with ASD and may be associated with behavioral problems, sensory hypersensitivity, sleep disturbances, anxiety and irritability.
The aim of our study was to determine the frequency of physical problems in the group of children with ASD to develop recommendations for possible correction of behavioral disorders.
Materials and Methods: We used a specially designed questionnaire for 21 children with ASD , expert advice (allergist, gastroenterologist).
Research results. The main obstacle in studying characteristics of children with ASD, is the inability to create a homogeneous group comparisons because each person has its own unique set of individual behavior, communication and physical problems.The study involved 21 children, including two girls and 19 boys, aged 4.5 to 16 years.The physical development of all children at birth coincided with the normal parameters. At the time of review of physical development (height, weight) it was coincided with the normal parameters in 8 children , 9 children figures were below average in 4 children - above the norm. The degree of disorders is correlated with the severity of ASD and the volume of correctional care received by the child.
Eating disorders common to all children with ASD, but in highly functioning individuals with adequate correctional services these violations can be corrected. The most common eating disorders - are monotonous food ( baby eat only mashed potatoes, or only bread, etc.), problems with chewing food, decreased appetite, pakophagia. After analyzing the diet of children with ASD, we found that the volume of food, on average meet the recommended norm, but the qualitative composition differed from the recommendations. When analyzing the provision of these children food ingredients we concluded that there were shortage of animal protein (18,5 ± 3,5%), excess carbohydrates (16,5 ± 2,5%) and fat (18 ± 2%). Calories in consumed food were excessive in 8 children, in 4 children it was sufficient, and insufficient in 10 children. Value of proteins, fats and carbohydrates in children with ASD was broken and averaged 1: 1.54: 6.7 at a rate of 1: 1: 4. The tendency to constipation found in all children. Allergic manifestations were found in 18 children, including cutaneous manifestations (atopic dermatitis) - 18 persons, respiratory allergies - 6 persons.
Conclusions. Children with food ASD by our data does not match the age and needs of the child's body is unbalanced and deficient in many nutrients. This situation mainly due to impaired feeding behavior necessary to exclude or detect such related issues as lactase insufficiency, intolerance of gluten and casein. All children with ASD may have disorders of the gastrointestinal tract and allergic reactions.
The need for a comprehensive survey and limited access to medical services for children with behavioral problemsASD through psychological problems of children and parents.
Misrecognition by parents presence of somatic pathology, it is interpreted as a manifestation of the underlying disease.
The need for correction - improving health - reducing behavioral problems.
Ways to further study - correction of diet, probiotics, sorbents, antifungal drugs and study the possible impact on behavior of person with ASD.
Bibliography
1. Романчук О.І. Розлади спектра аутизму в запитаннях та відповідях / Романчук О.І. — Львів: Колесо, 2009. — 163 с.
2. Опрос «Аутизм в Украине сегодня»: три проблемы — специалисты, діагностика, чиновники: http://cwf.com.ua/ru/news/news-feed/1280-opros-autizm-v-ukraine-segodnya-tri-osnovnye-problemy-spetsialisty-diagnostika-chinovniki]
3. Сопутствующие медицинские заболевания при расстройствах аутистического спектра: http://www.autismtreatment.org.uk/wp-content/uploads/2013/07/Medical-Comorbidities-in-Autism-Spectrum-Disorders-2013.pdf
4. Ashwood P., Krakowiak P., Hertz-Picciotto I. Elevated plasma cytokines in autism spectrum disorders provide evidence of immune dysfunction and are associated with impaired behavioral outcome // J. Brain, behavior, and immunity. — 2001. — № 25(1). — Р. 40-45. Doi: 10.1016/j.bbi.2011.08.007.
5. Carroccio A., Mansueto P., Iacono G. Non-Celiac Wheat Sensitivity Diagnosed by Double-Blind Placebo-Controlled Challenge: Exploring a New Clinical Entity // The American Journal of Gastroenterology. — 2012. — № 107(12). — Р. 1898-1906. Doi: 10.1038/ajg.2012.236.
6. Chandler S., Carcani-Rathwell I., Charman T. Parent-Reported Gastro-intestinal Symptoms in Children with Autism Spectrum Disorders // Journal of Autism and Developmental Disorders. — 2013. — № 1. — Р. 2737-2747. Doi: 10.1007/s10803-013-1768-0.
7. Chen B., Girgis S., El-Matary W. Childhood autism and eosinophilic Colitis // J. Digestion. — 2010. — № 81(2). — Р. 127-129. Dоі: 10.1159/000252765.
8. Chen M.-H., Su T.-P., Chen Y.-S. Comorbidity of allergic and autoimmune diseases in patients with autism spectrum disorder: A nationwide population-based study // Research in Autism Spectrum Disorders. — 2013 — № 7(2). — Р. 205-212. Doi: 10.1016/j.rasd.2012.08.008.
9. Emanuele E., Orsi P., Boso M. Low-grade endotoxemia in patients with severe autism // Neuroscience letters. — 2010. — № 471(3). — Р. 162-165. Doi: 10.1016/j.neulet.2010.01.033.
10. Frye R.E., Melnyk S., MacFabe D.F. Unique acyl-carnitine profiles are potential biomarkers for acquired mitochondrial disease in autism spectrum disorder // Translational Psychiatry. — 2013. — № 3(1). — Р. 220. Doi: 10.1038/tp.2012.143.
11. Gorrind P., Williams K.C., Lee E.B. Gastrointestinal dysfunction in autism: parental report, clinical evaluation, and associated factors // Autism. Research. — 2012. — № 5(2). — Р. 101-108. Doi: 10.1002/aur.237.
12. Isaksen J., Bryn V., Diseth T.H. Children with autism spectrum disorders: The importance of medical investigations // European Journal of Paediatric Neurology. — 2012. — № 17(1). — Р. 68-76.
13. Jyonouchi H. Autism spectrum disorders and allergy: observation from a pediatric allergy/immunology clinic // Expert Review of Clinical Immunology. — 2010. — № 6(3). — Р. 397-411. PMID: 15870662.
14. Kose S., Erermis S., Ozturk O. Health Related Quality of Life in children with Autism Spectrum Disorders: The clinical and demographic related factors in Turkey // Research in Autism Spectrum Disorders. — 2013. — № 7(2). — Р. 213-220. http://dx.doi/ Doi: 10.1155/2014/160783.
15. Kushak R.I., Lauwers G.Y., Winter H.S. Intestinal disaccharidase activity in patients with autism. Effect of age, gender, and intestinal inflammation // Autism. — 2011. — № 15(3). — Р. 285-294. Doi: 10.9758/cpn.2015.13.2.188.
16. Mazureк M.O., Vasa R.A., Kalb L.G. Anxiety, Sensory Over-Responsivity, and Gastrointestinal Problems in Children with Autism Spectrum Disorders // Journal of Abnormal Child Psychology. — 2012. — № 1. — Р 1-12. Doi: 10.1007/s10802-012-9668-x.
17. McDougle C.J., Carlezon W.A. Neuroinflammation and Autism: Toward Mechanisms and Treatments // Neuropsychopharmacology. — 2013. — № 38(1). — Р. 241-242. Doi: 10.1038/npp.2012.174.
18. Memari A., Ziaee V., Mirfazeli F. Investigation of Autism Comorbidities and Associations in a School-Based Community Sample // Journal of Child and Adolescent Psychiatric Nursing. — 2012. — № 2(2). — Р. 84-90.
19. Millward C., Ferriter M., Calver S.J. Glutenee diets for autistic spectrum disorder // The Cochrane Library. — 6(2): CD003498.
20. Palmieri L., Persico A.M. Mitochondrial dysfunction in autism spectrum disorders: Cause or effect? // Biochimica et Biophysica Acta (BBA)-Bioenergetics. — 2010. — № 17(6). — Р. 1130-1137.
21. Saxena V., Ramdas S., Ochoa C.R. Structural, Genetic, and Functional Signatures of Disordered Neuro-Immunological Development in Autism Spectrum Disorder // PloS one. — 2012. — № 7(12). — e48835. Doi: 10.1371/journal.pone.0048835.
22. Schieve L.A., Gonzalez V., Boulet S.L. Concurrent medical conditions and health care use and needs among children with learning and behavioral developmental disabilities, National Health Interview Survey, 2006–2010 // Research in developmental disabilities. — 2012. — № 33(2). — Р. 467-476. Doi: 10.1007/s10995-012-1004-0.
23. Suzuki K., Sugihara G., Ouchi Y. Microglial activation in young adults with autism spectrum disorder // Arch. Gen. Psychiatry. — 2013. — № 70(1). — Р. 49-58. Doi: 10.1371/journal.pone.0048835.
24. Whiteley P., Shattock P., Knivsberg A.-M. Gluten- and casein-free dietary intervention for autism spectrum conditions // Frontiers in Human Neuroscience. — 2012. — № 6. — Р. 344. Doi: 10.3389/fnhum.2012.00344.
25. Yap I.K., Angley M., Veselkov K.A. Urinary metabolic phenotyping differentiates children with autism from their unaffected siblings and age-matched controls // Journal of Proteome Research. — 2010. — № 9(6). — Р. 2996-3004. CD003498.
Similar articles


Authors: Хапченкова Д.С.(1), Дубина С.А.(1), Черкай В.И.(2)
1 - Донецкий национальный медицинский университет, г. Лиман, Украина
2 - Частный психотерапевтический центр, г. Краматорск, Украина
International neurological journal №5 (99), 2018
Date: 2018.10.26
Categories: Neurology
Sections: Specialist manual


Authors: Кирилова Л.Г.(1), Ткачук Л.І.(1), Мірошников О.О.(1), Юзва О.О.(1), Цюбко О.І.(2)
(1) — ДУ «Інститут педіатрії, акушерства і гінекології НАМН України», м. Київ, Україна
(2) — ДУ «Інститут нейрохірургії ім. А.П. Ромоданова НАМН України», м. Київ, Україна
International neurological journal 4 (90) 2017
Date: 2017.07.26
Categories: Neurology
Sections: Clinical researches


Authors:
Кирилова Л.Г., Мірошников О.О., Юзва О.О. ДУ «Інститут педіатрії, акушерства і гінекології імені академіка О.М. Лук'янової НАМН України», м. Київ, Україна


International neurological journal Том 16, №4, 2020
Date: 2020.07.28
Categories: Neurology
Sections: Specialist manual