"Child`s Health"
About the edition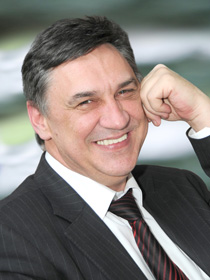 Editor-in-Chief
Abaturov Alexandr
Head of Department of Faculty Pediatrics and medical genetics of Dnipropetrovsk Medical Academy of the Ministry of Healthcare of Ukraine, MD, Professor
Founded: July 2006
Publication frequency: 8 times per year.
Registration Certificate КВ № 21341-11141ПР. Issued by the Ministry of Justice of Ukraine 09.06.2015.
The journal is included in the new List of scientific publications of the Higher attestation Commission, which can publish results of dissertations on competition of scientific degrees of doctor and candidate of Sciences. Order of the MES from 28.12.2019 № 1643.
Index for Subscription via Post Office: 95264.
ISSN 2224-0551 (print)
ISSN 2307-1168 (online)
---