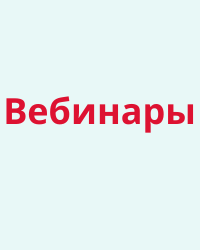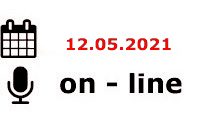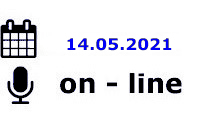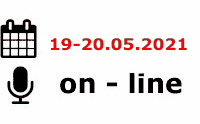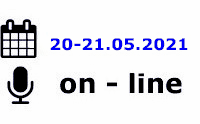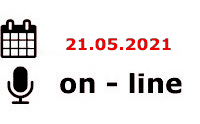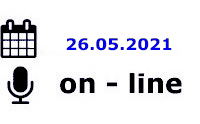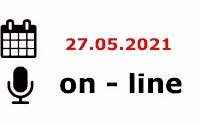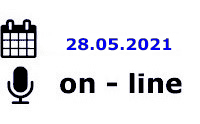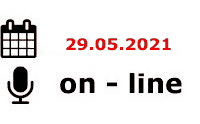 ---
СІМЕЙНІ ЛІКАРІ ТА ТЕРАПЕВТИ
---
НЕВРОЛОГИ, НЕЙРОХІРУРГИ, ЛІКАРІ ЗАГАЛЬНОЇ ПРАКТИКИ, СІМЕЙНІ ЛІКАРІ
---
КАРДІОЛОГИ, СІМЕЙНІ ЛІКАРІ, РЕВМАТОЛОГИ, НЕВРОЛОГИ, ЕНДОКРИНОЛОГИ
---
СТОМАТОЛОГИ
---
ІНФЕКЦІОНІСТИ, СІМЕЙНІ ЛІКАРІ, ПЕДІАТРИ, ГАСТРОЕНТЕРОЛОГИ, ГЕПАТОЛОГИ
---
ТРАВМАТОЛОГИ
---
ОНКОЛОГИ, (ОНКО-ГЕМАТОЛОГИ, ХІМІОТЕРАПЕВТИ, МАМОЛОГИ, ОНКО-ХІРУРГИ)
---
ЕНДОКРИНОЛОГИ, СІМЕЙНІ ЛІКАРІ, ПЕДІАТРИ, КАРДІОЛОГИ ТА ІНШІ СПЕЦІАЛІСТИ
---
ПЕДІАТРИ ТА СІМЕЙНІ ЛІКАРІ
---
АНЕСТЕЗІОЛОГИ, ХІРУРГИ
"Gastroenterology" 1 (59) 2016
Experience of Using Mineral Water in the Treatment of Patients with Chronic Viral Hepatitis C with Concomitant Non-Alcoholic Fatty Liver Disease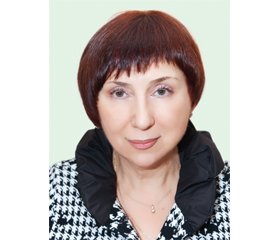 Authors:

Dragomyretska N.V., Izha H.M., Zabolotna I.B., Kalinichenko M.V. - State Institution «Ukrainian Research Institute for Medical Rehabilitation and Balneology of the Ministry of Healthcare of Ukraine», Odesa, Ukraine



Categories:

Gastroenterology



Sections:

Clinical researches
Summary
У статті доведено доцільність внутрішнього курсового прийому мінеральної води (у подвоєному режимі дозування) у комплексному лікуванні хворих на хронічний вірусний гепатит С із супутньою неалкогольною жировою хворобою печінки з метою покращення клінічного перебігу основного та супутньо­го захворювань, відновлення функціонального стану печінки, зменшення інсулінорезистентності.
В статье доказана целесообразность внутреннего курсового применения минеральной воды (в удвоенном режиме дозирования) в комплексном лечении больных хроническим вирусным гепатитом С с сопутствующей неалкогольной жировой болезнью печени с целью улучшения клинического течения основного и сопутствующего заболеваний, восстановления функционального состояния печени, уменьшения инсулинорезистентности.
The paper proved the feasibility of a course of mineral water intake (in double dosing regimen) in combination treatment of patients with chronic viral hepatitis C and concomitant non-alcoholic fatty liver disease in order to improve the clinical course of the underlying disease and comorbidity, to restore the functional state of the liver, to reduce insulin resistance.
Keywords
вірусний гепатит С, неалкогольна жирова хвороба печінки, мінеральна вода.
вирусный гепатит С, неалкогольная жировая болезнь печени, минеральная вода.
viral hepatitis С, non-alcoholic fatty liver disease, mineral water.
The article was published on p. 48-52
The problem of the treatment of chronic hepatitis C (CHC) becomes more and more important. According to various studies, hepatic steatosis (HS) is observed in almost 50% of patients infected with hepatitis C. The possibility of steatosis in chronic HCV-infection is much higher than in other liver diseases are diagnosed and 2 times more often than in chronic HCV- infections and autoimmune hepatitis. The main causes of joint venture deals with metabolic disorders (obesity, diabetes type 2, hyperlipidemia) that lead to the formation of "metabolic" joint venture. At the same time, a significant proportion of patients with CHC quite often defined fatty liver without metabolic syndrome to determine the role of the virus in the development of steatosis - the so-called "viral" HS.
Difficulties in treating patients with CHC, represent one of the major problems hepatology. On the one hand, they are associated with a number of adverse reactions due to antiviral therapy, on the other hand with the presence of related fatty liver. All of affecting the quality of life of patients, significantly increases the cost of treatment and reduces the effectiveness of antiviral therapy.
Therefore, the aim of the work was to study the effectiveness of internal reception malomineralizovanoyi silicon hydro carbonate sodium mineral water (MW) in the treatment of patients with CHC and nonalcoholic fatty liver disease (NFLD).
Materials and methods.
Based on PI "Ukrainian SRI of medical rehabilitation and balneology PHM of Ukraine" and clinical sanatorium " Arcadia " examined 52 patients with CHC and NFLD .
The study used methods such as clinical, biochemical, serological, ELISA, molecular genetic studies of blood statistics.
At baseline, we have formed 2 groups of patients with CHC and NFLD. Patients of I group (22 persons, control group) received standard complex treatment (diet, graduated exercise regime, the standard antiviral therapy - interferon alpha - 2 b and ribavirin at standard dosing regimen), patients II group (30 people study group) optional received an internal course welcome MW according to our methodology, calculation of doses of water - 3 ml per kg body weight of the patient for 30-40-60 minutes before meals, depending on the acid-forming function of the stomach and behold, after meals same dose three times a day (rate - 2 months time - 2 months, a second course - 2 months). Evaluating the effectiveness of the treatment was carried out after 6 months of treatment.
In patients with CHC and NFLD before treatment is often defined clinical signs asthenic (84.6%) and abdominal pain (55.7%) syndromes of the functional state of the liver (the presence of cytolytic (63.4%), cholestatic (46, 1%), mesenchymal-inflammatory (40.3%) syndromes, all the patients diagnosed with signs of dyslipidemia and insulin resistance), along with changes ultrasound data - distal echo attenuation of the liver (100.0%) and hepatomegaly (67.3%).
For treatment of patients in both groups was noted improved clinical course of the disease, which was confirmed signs of leveling asthenic (p<0.001) and abdominal pain syndromes (p <0.001). With regard to eliminating manifestations of dyspeptic syndrome likely dynamics (p<0.001) was identified in patients in group II, in contrast to patients of the control group (p>0.5).
Assessment of the functional state of the liver and ultrasonographic picture showed the presence of advantages in group II patients. Thus, patients in group II was significantly offset by signs of cytolytic, cholestatic, mesenchymal-inflammatory syndromes, found probable normalization of lipid abnormalities (p<0.001) decrease insulin resistance by reducing hyperinsulinemia (p <0.001), in contrast to the patients in group I, which were stored lipid and carbohydrate metabolism. Analysis of sonographic data confirmed the preferential treatment effect in patients II group was shown the restoration ehostruktury liver, gall bladder shrinkage, decreased bladder sludge.
Thus, these results demonstrate the feasibility of using internally CF twice in dosage regimen in treatment of patients with CHC and NFLD to restore lipid metabolism, reducing the signs of insulin resistance, improve ultrasonographic signs that the impact on major pathogenetic link formation and progression NFLD to improve effectiveness of treatment of the underlying disease.
Bibliography
1. Бондарев Л.С. О проблеме вирусных гепатитов в историческом аспекте / Л.С. Бондарев // Новости медицины и фармации. — 2009. — ​Темат. номер «Инфекционные болезни». — ​С. 12-18.
2. Федорченко С.В. Хроническая HCV-инфекция: Монография / С.В. Федорченко. — ​К.: ВСИ «Медицина», 2010. — 272 с.
3. EASL Clinical Practice Guidelines: Management of hepatitis C virus infection: Clinical PracticeGuidelines // Journal of Hepatology. — 2011. — ​Vol. 55. — ​P. 245-264.
4. Національна доповідь про стан техногенної та природної безпеки в Україні у 2012 р. // hhtp://www.mns.gov.ua/files/prognoz/report/2012/2_2012pdf
5. Гепатиты. Рациональная диагностика и терапия / Под ред. М. Фукса; пер. с нем. под ред. А.О. Буеверова. — ​М.: ГЭОТАР-МЕДИА, 2010. — 240 с.
6. Цирроз печени и его осложнения / О.Я. Бабак, Е.В. Колесникова. — ​К., 2011. — 576 с.
7. Шмелева Е.В. Иммунопрогностические критерии развития цирроза печени как исхода хронического вирусного гепатита С: Автореф. дис… канд. мед. наук: спец. 14.00.51 «восстановительная медицина, лечебная физкультура и спортивная медицина, курортология и физиотерапия» / Е.В. Шмелева. — ​М., 2009. — 24 с.
8. Дуболазова Ю.В. Стеатоз печени при хроническом гепатите С: две причины — ​два решения / Ю.В. Дуболазова, А.О. Буеверов // Рос. мед. вести. — 2008. — ​Т. 13, № 3. — ​С. 3-10.
9. Ивашкин В.Т. Алкогольно-вирусные заболевания печени / В.Т. Ивашкин, М.В. Маевская. — ​М.: Литерра, 2007. — 160 с.
10. A randomized study of extended treatment with peginterferon alpha‑2b plus ribavirin based on time to HCV RNA negative-status in patients with genotype 1b chronic hepatitis C / T. Ide, T. Hino, K. Ogata et al. // Gastroenterology. — 2009. — ​Vol. 104. — ​P. 70-75.
11. Urbánek P. Treatment of chronic hepatitis C virus infection at the beginning of a new era / P. Urbánek // Vnitrní Lékarství. — 2013. — ​Vol. 59. — № 7. — ​Р. 612-617.
12. Голубовська О.А. Стеатоз, інсулінорезистентність і хронічний гепатит С: патогенетичні механізми та клінічне значення / О.А. Голубовська, Х.О. Пронюк // Сучасна гастроентерологія. — 2012. — № 1(63). — ​С. 102-109.
13. Драгомирецька Н.В. Рання курортна реабілітація та відновлювальне лікування в гастроентерології: Монографія / Н.В. Драгомирецька. — ​Одеса, ОРІДУ НАДУ, 2007. — 176 с.
14. Мінеральні води Полтавщини / За ред. К.Д. Бабова, О.М. Нікіпелової, О.Д. Гавловського. — ​К.: КІМ, 2010. — ​220 с.
15. Физиотерапия и курортология / Под ред. В.М. Боголюбова. — ​М.: БИОНОМ, 2008. — ​Книга I. — 408 с.