"Gastroenterology"
About the edition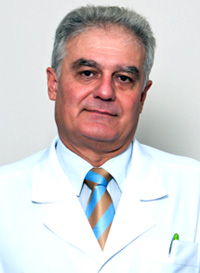 Editor-in-Chief
Stepanov Yuri
Director of State Institution "Institute of Gastroenterology of NAMS of Ukraine".
Executive Secretary:
Hravyrovska Nina, candidate of medical sciences, Dnipro, Ukraine.
Founded: 1969
Publication frequency: 4 times per year.
Registration Certificate КВ № 20330-10130ПР from 22.08.2013.
The journal is included in the new List of scientific publications of the Higher attestation Commission, which can publish results of dissertations on competition of scientific degrees of doctor and candidate of Sciences. Order of the MES from 24.09.2020 № 1188.
Index for Subscription via Post Office (Ukraine): 86164.
ISSN 2308-2097 (print)
ISSN 2518-7880 (online)