"Pain. Joints. Spine." 4 (24) 2016
Relationship of Blood Serum Rheological Properties with the State of Autonomic Neural System in Rheumatoid Arthritis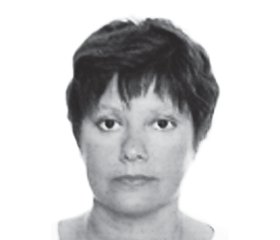 Authors:

Сокрут О.П.(1), Егудина Е.Д.(2), Перепада А.В.(1), Синяченко О.В.(1), Сокрут В.Н.(1)
(1) — Донецкий национальный медицинский университет, г. Лиман, Украина
(2) — ГУ «Днепропетровская медицинская академия», г. Днепр, Украина



Categories:

Rheumatology, Traumatology and orthopedics



Sections:

Specialist manual
Summary
Актуальність. Ревматоїдний артрит (РА) належить до найбільш частих запальних хвороб суглобів, і численність таких пацієнтів всюди збільшується, завдаючи величезного медико-соціального й економічного збитку. Важлива роль у патогенезі РА відводиться порушенням функції вегетативної нервової системи (ВНС), стан якої тісно пов'язаний із реологічними властивостями сироватки крові (РВСК). Мета дослідження: оцінити співвідношення «вегетативного паспорта» хворих на РА і вегетативної дисфункції з РВСК при різних варіантах перебігу хвороби. Матеріали та методи. Обстежено 173 хворих на РА у віці від 18 до 79 років (в середньому 46 років), серед яких було 21 % чоловіків та 79 % жінок. Тривалість маніфестації захворювання становила 10 років, серопозитивний за ревматоїдним фактором і антицитруліновими антитілами варіант РА встановлено в 3/4 випадків, позасуглобову (системну) форму хвороби діагностовано в 37 % спостережень. З використанням комп'ютерного тензіометру «PAT2-Sinterface» (Німеччина) визначали поверхневі показники сироватки крові — в'язкість, пружність, натяг, релаксацію й модуль в'язкоеластичності. Результати. «Вегетативний паспорт» визначав інтегральні клініко-лабораторні та інструментальні ознаки РА, при цьому тяжкість вегетативної дисфункції прямо корелювала з темпами прогресування патології суглобів, а у симпатотоніків — з початковими параметрами ревматоїдного фактора в крові й ступенем активності РА. Зміни РВСК супроводжувались збільшенням рівноважного (статичного) поверхневого натягу, що реєструвалося в 70 % випадків. Інтегральний стан міжфазної активності, релаксаційних та в'язкоеластичних характеристик крові визначав тип ВНС і наявність у хворих вегетативної дисфункції (ваготонікам властиві підвищення модуля в'язкоеластичності й зниження поверхневого натягу, симпатотонікам — підвищення поверхневого натягу та зниження поверхневої в'язкості). Параметри РВСК пов'язані з вираженістю вегетативних розладів, а показник поверхневої в'язкості має прогностичну значущість. Висновки. Розвиток вегетативної дисфункції пов'язаний не лише з особливостями перебігу суглобового синдрому і екстраартикулярних ознак РА, а й зі станом ВНС, що бере участь в порушеннях РВСК. У майбутньому буде корисною оцінка стану ВНС для подальших своєчасних реабілітаційних заходів щодо захворювання.
Актуальность. Ревматоидный артрит (РА) относится к наиболее частым воспалительным болезням суставов, и численность таких пациентов повсеместно увеличивается, нанося огромный медико-социальный и экономический ущерб. Важная роль в патогенезе РА отводится нарушениям функции вегетативной нервной системы (ВНС), состояние которой тесно связано с реологическими свойствами сыворотки крови (РССК). Цель исследования: оценить соотношение «вегетативного паспорта» больных РА и вегетативной дисфункции с РССК при разных вариантах течения болезни. Материалы и методы. Обследованы 173 больных РА в возрасте от 18 до 79 лет (в среднем 46 лет), среди которых были 21 % мужчин и 79 % женщин. Длительность манифестации заболевания составила 10 лет, серопозитивный по ревматоидному фактору и цитруллиновым антителам вариант РА установлен в 3/4 случаев, внесуставная (системная) форма болезни диагностирована в 37 % наблюдений. С использованием компьютерного тензиометра «PAT2-Sinterface» (Германия) определяли поверхностные показатели сыворотки крови — вязкость, упругость, натяжение, релаксацию и модуль вязкоэластичности. Результаты. «Вегетативный паспорт» определяет интегральные клинико-лабораторные и инструментальные признаки РА, при этом тяжесть вегетативной дисфункции прямо коррелирует с темпами прогрессирования патологии суставов, а у симпатотоников — с исходными параметрами ревматоидного фактора в крови и степенью активности РА. Изменения РССК сопровождаются увеличением равновесного (статического) поверхностного натяжения, которое регистрируется в 70 % случаев. Интегральное состояние межфазной активности, релаксационных и вязкоэластичных характеристик крови определяют тип ВНС и наличие у больных вегетативной дисфункции (ваготоникам свойственно повышение модуля вязкоэластичности и снижение поверхностного натяжения, симпатотоникам — повышение поверхностного натяжения и снижение поверхностной вязкости). Параметры РССК связаны с выраженностью вегетативных расстройств, а показатель поверхностной вязкости имеет прогностическую значимость. Выводы. Развитие вегетативной дисфункции связано не только с особенностями течения суставного синдрома и экстраартикулярных признаков РА, но и с состоянием ВНС, которая участвует в нарушениях РССК. В будущем будет полезна оценка состояния ВНС для последующих своевременных реабилитационных мероприятий при заболевании.
Background. Rheumatoid arthritis (RA) belongs to the most common inflammatory diseases of the joints, and the number of these patients is increasing everywhere causing enormous medical, social and economic damage. An important role in the pathogenesis of RA is given to the violations of the autonomic neural system (ANS) functions, whose condition is closely related to the rheological properties of the blood serum (RPBS). The purpose and objectives. To evaluate the correlation between «vegetative passport» of RA patients and autonomic dysfunction with RPBS at different variations of the disease. Materials and methods. We have examined 173 patients aged 18 to 79 years (on the average 46 years), among them 21 % were males and 79 % — females. The duration of disease manifestation was 10 years, type of RA seropositive for rheumatoid factor and citrulline antibodies was detected in 3/4 of cases, extraarticular (systemic) form of the disease was diagnosed in 37 % of cases. The surface indicators of the blood serum — viscosity, elasticity, tension, relaxation and viscoelasticity modulus — were determined using digital tensio­meter PAT2-Sinterface (Germany). Results. «Ve­getative passport» defines the integral clinical, laboratory and instrumental signs of RA, wherein the severity of autono­mic dysfunction is directly correlated with the rate of joint pathology progression, and in sympathicotonia — with the baseline parameters of rheumatoid factor in the blood and the degree of RA activity. Changes in RPBS are accompanied by an increase in the steady-state (static) surface tension, which are recorded in 70 % of cases. Integral state of interfacial activity, relaxation and viscoelastic characteristics of the blood determine the type of ANS and the presence of autonomic dysfunction in patients (patients with vagotonia are characterized by increase in viscoelastic modulus and decrease of surface tension, with sympathicotonia — by increase in surface tension and reduced surface viscosity). RPBS parameters are associated with the severity of autonomic disorders, and the surface viscosity index has a prognostic value. Conclusions. The development of autonomic dysfunction is correlated not only with the features of the course of articular syndrome and extraarticular RA symptoms, but also with the state of ANS, which is involved in RPBS disorders. In the future, the assessment of ANS state will be useful for subsequent timely rehabi­litation measures of the disease.
Keywords
артрит ревматоїдний; вегетативна нервова система; кров; реологія
артрит ревматоидный; вегетативная нервная система; кровь; реология
rheumatoid arthritis; autonomic neural system; blood; rheology
For the full article you need to subscribe to the magazine.
Bibliography
1. Baldursdottir S.G. Adsorption of proteins at the oil/water interface — ​observation of protein adsorption by interfacial shear stress measurements / S.G. Baldursdottir, M.S. Fullerton, S.H. Nielsen, L. Jorgensen // Coll. Surf. B. Biointerf. — 2010. — ​Vol. 79, № 1. — ​P. 41-46.
2. Beckmann J., Dittmann N., Schütz I., Klein J., Lips K.S. Effect of M3 muscarinic acetylcholine receptor deficiency on collagen antibody-induced arthritis // Arthritis Res. Ther. — 2016. — ​Vol. 18, № 1. — ​P. 17-27.
3. Carney R.M. Cardiac risk markers and response to depression treatment in patients with coronary heart disease / R.M. Carney, K.E. Freedland, B. Steinmeyer [et al.] // Psychosom. Med. — 2016. — ​Vol. 78, № 1. — ​P. 49-59.
4. Cross M. The global burden of hip and knee osteoarthritis: estimates from the global burden of disease 2010 study / M. Cross, E. Smith, D. Hoy [et al.] // Ann. Rheum. Dis. — 2014. — ​Vol. 73, № 7. — ​P. 1323-1330.
5. Firth J. The first national clinical audit for rheumatoid arthritis / J. Firth, N. Snowden, J. Ledingham [et al.] // Br. J. Nurs. — 2016. — ​Vol. 25, № 11. — ​P. 613-617.
6. Houweling P. Neuronal control of bone and muscle / P. Houweling, R.N. Kulkarni, P.A. Baldock // Bone. — 2015. — ​Vol. 80, № 11. — ​P. 95-100.
7. Iltchev P. Epidemiology of rheumatoid arthritis (RA) in rural and urban areas of Poland — ​2008–2012 / P. Iltchev, A. Śliwczyński, N. Czeleko // Ann. Agric. Environ Med. — 2016. — ​Vol. 23, № 2. — ​P. 350-356.
8. Jänig W. Acute inflammation in the joint: its control by the sympathetic nervous system and by neuroendocrine systems / W. Jänig, P.G. Green // Auton. Neurosci. — 2014. — ​Vol. 182, № 5. — ​P. 42-54.
9. Katayama Y. Determinants of blood rheology in healthy adults and children using the microchannel array flow analyzer / Y. Katayama, H. Horigome, H. Takahashi, K. Tanaka // Clin. Appl. Thromb. Hemost. — 2010. — ​Vol. 16, № 4. — ​P. 414-421.
10. Kita Y. Rheumatoid arthritis / Y. Kita // Nihon Rinsho. — 2015. — ​Vol. 73, № 7. — ​P. 649-654.
11. Kröz M. Reduction of endogenous regulation in internal medicine patients / M. Kröz, H. Broder von Laue, R. Zerm [et al.] // Forsch. Komplementarmed. Klass. Naturheilkd. — 2015. — ​Bd. 12, № 6. — ​S. 333-341.
12. Levine Y.A. Neurostimulation of the cholinergic anti-inflammatory pathway ameliorates disease in rat collagen-induced arthritis / Y.A. Levine, F.A. Koopman, M. Faltys [et al.] // PLoS One. — 2014. — ​Vol. 9, № 8. — ​E. 104530.
13. Martin E.M. Ultrasound-induced contraction of the carotid artery in vitro / E.M. Martin, F.A. Duck, R.E. Ellis, C.P. Winlove // Ultrasound. Med. Biol. — 2010. — ​Vol. 36, № 1. — ​P. 166-172.
14. McCarty W.J. Biomechanical properties of mixtures of blood and synovial fluid / W.J. McCarty, A. Luan, M. Siddiqui, B.C. Hansen // J. Orthop. Res. — 2011. — ​Vol. 29, № 2. — P. 240-246.
15. Muschter D. Sympathetic neurotransmitters modulate osteoclastogenesis and osteoclast activity in the context of collagen-induced arthritis / D. Muschter, N. Schäfer, H. Stangl [et al.] // PLoS One. — 2015. — ​Vol. 10, № 10. — ​P. 0139726.
16. Nijenhuis N. Viscoelastic response of a model endothelial glycocalyx / N. Nijenhuis, D. Mizuno, J.A. Spaan, C.F. Schmidt // Phys. Biol. — 2009. — ​Vol. 6, № 2. — ​S. 025014.
17. Safari M. Clinical assessment of rheumatic diseases using viscoelastic parameters for synovial fluid / M. Safari, A. Bjelle, M. Gudmundsson, C. Hogfors // Biorheology. — 2009. — ​Vol. 27, № 5. — ​P. 659-674.
18. Van Onna M., Boonen A. The challenging interplay between rheumatoid arthritis, ageing and comorbidities / M. Van Onna, A. Boonen // BMC Musculoskelet. Disord. — 2016. — ​Vol. 17, № 1. — ​P. 184-194.
Similar articles

Authors: Синяченко О.В.(1), Сокрут О.П.(1), Егудина Е.Д.(2), Сокрут В.Н.(1)
(1) — Донецкий национальный медицинский университет имени М. Горького, г. Лиман, Украина
(2) — ГУ «Днепропетровская медицинская академия», г. Днепр, Украина
International neurological journal 7 (85) 2016
Date: 2017.01.13
Categories: Neurology
Sections: Clinical researches


Authors:
Сокрут О.П.(1), Егудина Е.Д.(2), Гейко И.А.(1), Синяченко О.В.(1) - (1) Донецкий национальный медицинский университет имени М. Горького, г. Лиман, Украина; (2) ГУ «Днепропетровская медицинская академия», г. Днепр, Украина


"Тrauma" Том 17, №4, 2016
Date: 2016.10.05
Categories: Traumatology and orthopedics
Sections: Clinical researches


Authors:
Лукашенко Л.В., Павлюченко А.К., Яковленко А.Ю., Прохоров Е.В., Синяченко О.В. - Донецкий национальный медицинский университет им. М. Горького


"Child`s Health" 5 (40) 2012
Date: 2013.03.19
Categories: Pediatrics/Neonatology
Sections: Clinical researches


Authors: Синяченко О.В., Селезнева С.В., Перепада А.В.
Донецкий национальный медицинский университет имени М. Горького, г. Лиман, Украина
"Actual Infectology" 3 (12) 2016
Date: 2016.11.18
Categories: Infectious diseases
Sections: Clinical researches