"Child`s Health" Том 12, №1, 2017
Modern requirements to the formation of professional competence of neonatologists in residency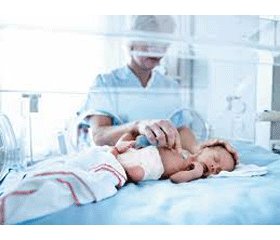 Authors:

Клименко Т.М., Сердцева О.А., Сандуляк Т.В., Закревський А.М., Карапетян О.Ю.
Харківська медична академія післядипломної освіти, м. Харків, Україна



Categories:

Pediatrics/Neonatology



Sections:

Medical education
Summary
Стаття присвячена проблемам підготовки лікарів у галузі педіатрії, а саме неонатології, у зв'язку з реформуванням згідно з Законом України «Про вищу освіту», який набув чинності у 2014 році, з уведенням нової форми підготовки спеціалістів — резидентури.
Статья посвящена проблемам подготовки врачей в области педиатрии, а именно неонатологии, в связи с реформированием в соответствии с Законом Украины «О высшем образовании», который вступил в силу в 2014 году, и введением новой формы подготовки специалистов — резидентуры.
The article deals with the problems of training physicians in pediatrics, namely neonatology, in terms of reforms according to the Law of Ukraine "On Higher Education" entered into force in 2014, and the introduction of the new form of specialists' training — residency.
Keywords
неонатологія; післядипломна освіта; резидентура
неонатология; последипломное образование; резидентура
neonatology; postgraduate education; residency
For the full article you need to subscribe to the magazine.
Bibliography
1. The Law of Ukraine "On Higher Education" N 1556 from 01.07.2014. Available from: http://zakon4.rada.gov.ua/laws/show/1556-18.
2. Shun'ko YY, Dobryans'ky'j DO, Krasnov VV, et al. Principles for the development educational standard of training in medical residency (for example, specialty "Neonatology"). Guidelines. Kiev; 2015. 47p. (in Ukrainian).
3. On improving of the organization of care for mothers and newborns in perinatal centers. MON Ukraine from 31.10.2011 N 726. Available from: http://www.moz.gov.ua/ua/portal/dn_20111031_726.html.
4. Klimenko TM, Sandulak TV, Serdceva EA. Improving of "specialist" model for perinatal centers in the Department of Neonatology at Kharkov Medical Academy of Postgraduate Education. Problemy bezperervnoi' medychnoi' osvity ta nauky. 2013;4:30-34. (in Russian).
5. AOA Basic Documents for Postdoctoral Training. Available from: http://www.osteopathic.org/inside-aoa/accreditation/postdoctoral-training-approval/postdoctoral-training-standards/Documents/aoa-basic-document-for-postdoctoral-training.pdf. Accessed: January 7, 2016.
6. Trappl R, Marz R. Die theoretisehe und praktische Einfuhrung in "Wissensehaft und Medizin" in einem speziellen Studienmodus. Med Ausbild. 2002;19(2):238-241.