"Hypertension" 1 (51) 2017
High pulmonary hypertension and pregnancy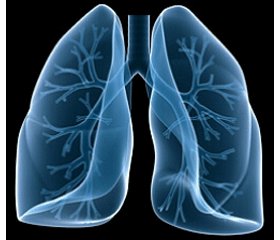 Authors:

Медведь В.И., Кирильчук М.Е., Дуда Е.М.
ГУ «Институт педиатрии, акушерства и гинекологии НАМН Украины», г. Киев, Украина


Summary
Метою проведеного дослідження було вивчення перебігу та результатів вагітності у пацієнток з високою легеневою гіпертензією. Наведені власні спостереження 14 вагітних жінок з високою легеневою гіпертензією, а також проведено аналіз експертних і літературних даних. Проаналізовано ефективність різних способів лікування і розродження цих жінок. З 14 пологів, що відбулися, шість були передчасними (42,9 %). У пацієнток, які спостерігалися нами, кесарів розтин було зроблено в 64,3 % випадків, пологи через природні родові шляхи відбулися в 35,7 % випадків. У стані асфіксії тяжкого ступеня народилося 21,4 % дітей, помірного — 35,7 %. Частота гіпотрофії плода при високій легеневій артеріальній гіпертензії склала 57,1 %. Не було жодного випадку материнської та перинатальної смертності.
Целью проведенного исследования было изучение течения и результатов беременности у пациенток с высокой легочной гипертензией. Приведены собственные наблюдения 14 беременных женщин с высокой легочной гипертензией, а также проведен анализ экспертных и литературных данных. Проанализирована эффективность различных способов лечения и родоразрешения этих женщин. Из 14 состоявшихся родов шесть были преждевременными (42,9 %). У наблюдавшихся нами пациенток кесарево сечение было предпринято в 64,3 % случаев, роды через естественные родовые пути произошли в 35,7 % случаев. В состоянии асфиксии тяжелой степени родилось 21,4 % детей, умеренной — 35,7 %. Частота гипотрофии плода при высокой легочной артериальной гипертензии составила 57,1 %. Не было ни одного случая материнской и перинатальной смертности.
The aim of the research was to study the course and outcome of pregnancy in patients with high pulmonary hypertension. Fourteen pregnancies with high pulmonary hypertension were described, as well as an analysis of expert and literature data. The analysis of the effectiveness of va­rious methods of treatment and delivery of these women was provided. There were 6 preterm labors (42.9 %). 64.3 % of observed women underwent cesarean section. Vaginal deli­very occurred in 35.7 % of cases. 21.4 % of newborns were born with severe asphyxia, 35.7 % — with mild asphyxia. The incidence of fetus hypotrophy in high pulmonary hypertension was 57.1 %. There were no cases of maternal or perinatal death.
Keywords
вагітність, пологи; висока легенева гіпертензія
беременность; роды; высокая легочная гипертензия
pregnancy; delivery; high pulmonary hypertension
For the full article you need to subscribe to the magazine.
Bibliography
1. Visoka legeneva gіpertenzіya і vagіtnіst': Metodichnі rekomendatsії [High pulmonary hypertension and pregnancy: Guidelines]. — Kiїv: MOZ Ukraїni, 2010. — 32 s.
2. Klassifikatsiya hronicheskoi serdechnoi nedostatochnosti [Classification of chronic heart failure]: Rukovodstvo po kardio–logii / Рod red. V.N. Kovalenko. — Kiev: Morion, 2008. — S. 1308-1311.
3. Postanova Kabіnetu Mіnіstrіv Ukraїni vіd 15.02.2006 r. №144 "Pro realіzatsіyu stattі 281 Tsivіl'nogo kodeksu Ukraїni" [The Decree of Ukrainian Cabinet of Ministers of of 15.02.2006 p. № 144 "On the implementation of Article 281 of the Civil Code of Ukraine"].
4. Nakaz MOZ Ukraїni vіd 28.01.2011 r. № 42 "Pro zatverdzhennya klіnіchnogo protokolu z akushers'koї dopomogi "Vedennya vagіtnostі ta pologіv u zhіnok z hvorobami sertsya" [The Decree of Ukrainian Ministry of Health of 28.01.2011 p. Number 42 "On approval of the clinical protocol for obstetric care "Pregnancy and childbirth in women with heart disease"].
5. Nakaz MOZ Ukraїni і NAMN Ukraїni vіd 29.11.2013 r. № 1030/102 "Pro udoskonalennya sistemi planuvannya sіm'ї ta ohoroni reproduktivnogo zdorov'ya v Ukraїnі" [The Decree of Ukrainian Ministry of Health and NAMS of Ukraine of 29.11.2013 p. № 1030/102 "On improving the system of family planning and reproductive health in Ukraine"].
6. Albackr H.B., Aldakhil L.O., Ahamd A. Primary pulmonary hypertension during pregnancy: a case report // J. Saudi Heart Assoc. 2013; 25: 219-223.
7. Bedard E., Dimopoulos K., Gatzoulis M.A. Has there been any progress made on pregnancy outcomes among women with pulmonary arterial hypertension? // Eur. Heart J. 2009; 30: 256-265.
8. Duarte A.G., Thomas S., Safdar Z. (eds.) Management of pulmonary arterial hypertension during pregnancy: a retrospective, multicenter experience // Chest. 2013; 143: 1330-1336.
9. Galiè N., Humbert M., Vachiery J.L. (eds.). ESC/ERS Guidelines for the diagnosis and treatment of pulmonary hypertension // Eur. Heart J. 2016; 37: 67-119.
10. Hemnes A.R., Kiely D.G., Cockrill B.A. (eds.) Statement on pregnancy in pulmonary hypertension from the Pulmonary Vascular Research Institute // Pulm Circ. 2015; 5: 435-465.
11. Hsu C.H., Gomberg-Maitland M., Glassner C. (eds.). The management of pregnancy and pregnancy-related medical conditions in pulmonary arterial hypertension patients // Int. J. Clin. Pract. Suppl. 2011; 175: 6-14.
12. International Statistical Classification of Diseases and Related Health Problems. — Tenth Revision. — Vol. 2. — Geneva: World Health Organization, 1993.
13. Jais X., Olsson K.M., Barbera J.A. (eds.). Pregnancy outcomes in pulmonary arterial hypertension in the modern management era // Eur. Respir. J. 2012; 40: 881-885.
14. Mantha S., Karp R., Raghavan V. (eds.). Assessing the risk of venous thromboembolic events in women taking progestin-only contraception: a meta-analysis // BMJ. 2012; 345: e4944.
15. Olsson K.M., Jais X. Birth control and pregnancy ma–nagement in pulmonary hypertension // Semin. Respir. Crit. Care Med. 2013; 34: 681-688.
16. Regitz-Zagrosek V., Blomstrom Lundqvist C., Borghi C. (eds.). ESC Guidelines on the management of cardiovascular di–seases during pregnancy // Eur. Heart J. 2011; 32: 3147-3197.
17. Terek D., Kayikcioglu M., Kultursay H. (eds.). Pulmonary arterial hypertension and pregnancy // J. Res. Med. Sci. 2013; 18: 73-76.
18. Thorne S., Nelson-Piercy C., MacGregor A. (eds.). Pregnancy and contraception in heart disease and pulmonary arterial hypertension // J. Fam Plann Reprod Health Care. 2006; 32: 75-81.
19. Weiss B.M., Zemp L., Seifert B. (eds.). Outcome of pulmonary vascular disease in pregnancy: a systematic overview from 1978 through 1996 // J. Am. Coll Cardiol. 1998; 31: 1650-1657.
20. World Health Organisation: Primary Pulmonary Hypertension — executive summary / Ed. by S. Rich. — 1998.