"Hypertension"
About the edition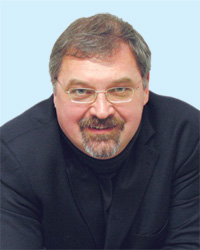 Editor-in-Chief
Sirenko Yuri
Head of the Department of symptomatic hypertension of NSC « Institute of Cardiology n. a. M. D. Strazhesko", MD, Professor, chief cardiologist of Ministry of health of Ukraine, President of Ukrainian public Association "Against hypertension".
Executive Secretary
Founded: June 2008
Publication frequency: 6 times per year.
Registration Certificate КВ № 13036-1920Р. Issued by the Ministry of Justice of Ukraine 03.08.2007.
Index for Subscription via Post Office: 99320.
ISSN 2224-1485 (print)
ISSN 2307-1095 (online)