"Child`s Health" Том 12, №3, 2017
Сlinical case of hemolytic anemia combined with secondary chronic pyelonephritis and intracellular infection in a 7-year-old child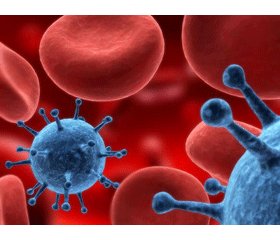 Authors:

Самойленко И.Г.(1), Долинский В.В.(1), Карпович М.В.(1), Павлов Е.Н.(1), Ткаченко Е.В.(2)
(1) — Донецкий национальный медицинский университет, г. Лиман, Украина
(2) — КМУ «Детское территориальное медицинское объединение», г. Краматорск, Украина



Categories:

Pediatrics/Neonatology



Sections:

Specialist manual
Summary
У статті описаний випадок гемолітичної анемії, що попередньо не була діагностована у пацієнтки 7 років, постановку правильного діагнозу якої ускладнювала наявність супутніх захворювань. У результаті ретельного обстеження у дівчинки були виявлені спадкова мікросфероцитарна гемолітична анемія Мінковського — Шоффара, вторинний хронічний обструктивний пієлонефрит і хронічна персистуюча внутрішньоклітинна мікст-інфекція.
В статье описан случай ранее не диагностированной гемолитической анемии у пациентки 7 лет, постановку правильного диагноза затрудняло наличие сопутствующих заболеваний. В результате обследования были выявлены: наследственная микросфероцитарная гемолитическая анемия Минковского — Шоффара, вторичный хронический обструктивный пиелонефрит и хроническая персистирующая внутриклеточная микст-инфекция.
Hemolytic anemias are group of diseases that are characterized by decreased lifetime of erythrocytes due to their accelerated destruction caused by membrane and enzymopathies of red blood cells, defects in globin synthesis or external factors such as intoxications and autoimmune processes. The most common hemolytic anemia in Europe is hereditary spherocytosis, which occurs in a ratio of 1 : 2000. Hereditary spherocytosis (Minkowski — Chauffard disease) is hereditary microspherocytic hemolytic anemia, which occurs as a result of mutation, leading to the erythrocyte membrane defect. Clinical manifestations of Minkowski — Chauffard anemia may vary from asymptomatic to fulminant hemolytic anemia, but commonly this disease has a undulant course. In our clinical practice, we observed hereditary spherocytosis combined with secondary chronic pyelonephritis and chronic persistent intracellular infection in a 7-year-old girl. The patient complained of high fever, general fatigue and weakness, and pain in the lower extremities. Complete doubling of the left kidney and urethra was diagnosed in a patient (her father has the same congenital pathology, which was diagnosed after the birth of his daughter) and refluxing megаureter of the lower half of left doubled kidney in the first year of her life. The girl underwent heminephroureterectomy on the left. Despite the surgical intervention, a secondary chronic pyelonephritis developed. Due to frequent anemia, patient was previously observed in the hematological department, but diagnosis of hemolytic anemia was not confirmed. Our clinical case shows that presence of concomitant diseases, especially chronic intracellular infection combined with pyelonephritis, can significantly complicate hemolytic anemia. Pale skin and mucous membranes are considered as a symptom of pyelonephritis, and ictericity is considered as a manifestation of liver damage with intracellular infection. As a result, more detailed examination and specific laboratory tests are not performed, and patient remains without adequate treatment for a long time, which significantly worsens his prognosis and quality of life.
Keywords
гемолітична анемія; вторинний хронічний пієлонефрит; внутрішньоклітинна інфекція; діти
гемолитическая анемия; вторичный хронический пиелонефрит; внутриклеточная инфекция; дети
hemolytic anemia; secondary chronic pyelonephritis; intracellular infection; children
For the full article you need to subscribe to the magazine.
Bibliography
1. Сметанина Н.С. Наследственные гемолитические анемии / Н.С. Сметанина // Практическое руководство по детским болезням. Т. 4. Гематология/онкология детского возраста / Под ред. А.Г. Румянцева, Е.В. Самочатовой. — М.: Медпрактика-М, 2004. — С. 164-196.
2. Мицура Е.Ф. Наследственные гемолитические анемии у детей: принципы диагностики и лечения (лекция) / Е.Ф. Мицура, Л.И. Волкова // Проблемы здоровья и экологии. — 2013. — № 2(36). — С. 26.
3. Perrotta S. Hereditary spherocytosis / S. Perrotta, P.G. Gallagher, N. Mohandas // Lancet. — 2008. — Vol. 372. — Р. 1411-1426.
4. Bolton-Maggs P.H. General Haematology Task Force of the British Committee for Standards in Haematology. Guidelines for the diagnosis and management of hereditary spherocytosis-2011 update / P.H. Bolton-Maggs, J.C. Langer, A. Iolascon [et al.] // Br. J. Haematol. — 2012. — Vol. 156. — Р. 37-49.
5. Hereditary Spherocytosis / Gus Gonzalez, MD; Chief Editor: Emmanuel C. Besa, MD // Medscape. — 2016.
6. Чеснокова Н.П. Гемолитические анемии. Классификация, механизмы развития и гематологическая характеристика врожденных и наследственных гемолитических анемий / Чеснокова Н.П., Моррисон В.В., Невважай Т.А. // Международный журнал прикладных и фундаментальных исследований. — 2015. — № 6. — С. 163.
7. Наследственный микросфероцитоз (болезнь Минковского — Шоффара) / Е.В. Ширданина, З.С. Гордеева // Практическая медицина. — 2010. — № 6(45). — С. 145.
8. Бондаренко Е.М. Клинический случай сочетания наследственного сфероцитоза с синдромом Жильбера / Е.М. Бондаренко, В.А. Купаева // Вестник молодого ученого. — 2015. — № 4. — С. 51.
9. Davies J.M. Review of Guidelines for the prevention and treatment of infection in patients with an absent or dysfunctional spleen / J.M. Davies, M.P.N. Lewis, J. Wimperis [et al.] // British Journal of Haematology. — 2011. — Vol. 155. — P. 308-317.
10. Малкоч А.В., Коваленко А.А. Пиелонефрит // Нефрология детского возраста / Под ред. В.А. Таболина и др.: практическое руководство по детским болезням (под ред. В.Ф. Коколиной, А.Г. Румянцева). — М.: Медпрактика, 2005. — Т. 6. — С. 250-282.
11. Возианов А.Ф., Майданник В.Г., Бидный В.Г., Багдасарова И.В. Основы нефрологии детского возраста. — К.: Книга плюс, 2002. — С. 22-100.
12. Малкоч А.В., Гаврилова В.А., Юрасова Ю.Б. Пиелонефрит у детей: классификация, течение, диагностика и лечение // Лечащий врач. — 2006. — № 7.
13. Юлиш Е.И. Персистирующие герпесвирусные инфекции и их роль в заболеваемости детей из группы часто и длительно болеющих / Юлиш Е.И., Ярошенко С.Я. // Здоровье ребенка. — 2013. — № 7(50).
14. Юлиш. Е.И. Хронические внутриклеточные инфекции и сердечно-сосудистая патология / Юлиш Е.И., Нагорная Н.В // Здоровье ребенка. — 2007. — № 2(5).
Similar articles

Authors:
Нагорная Н.В., Вильчевская Е.В., Бордюгова Е.В., Дудчак А.П., Марченко Е.Н., Юлдашева С.А. - ДонНМУ им. М. Горького, ИНВХ НАМН Украины им. В.К. Гусака


"Child`s Health" 8 (51) 2013
Date: 2014.01.14
Categories: Family medicine/Therapy, Pediatrics/Neonatology
Sections: Medical education

Authors:
Грона В.Н., Литовка В.К., Латышов К.В., Грона Т.Г. Донецкий национальный медицинский университет им. М. Горького Областная детская клиническая больница, г. Донецк


"Child`s Health" 3 (30) 2011
Date: 2011.10.14
Categories: Pediatrics/Neonatology