"Child`s Health" Том 12, №3, 2017
A special case of insulin resistance in a 12-year-old girl (Rabson-Mendenhall syndrome)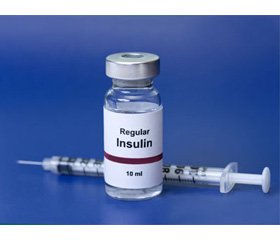 Authors:

Сорокман Т.В., Молдован П.М., Макарова О.В.
Вищий державний заклад України «Буковинський державний медичний університет», м. Чернівці, Україна



Categories:

Pediatrics/Neonatology



Sections:

Specialist manual
Summary
У статті наведені результати огляду літератури стосовно синдрому Рабсона — Менденхолла та описаний клінічний випадок цього синдрому. Причиною інсулінової резистентності при синдромі Рабсона — Менденхолла є мутація гена рецептора до інсуліну (ІNSR). Синдром Рабсона — Менденхолла трапляється в дітей обох статей. Поширеність цього захворювання невідома. Генетичний ризик для потомства високий. Каріотип нормальний. У більшості випадків у пацієнтів присутні додаткові особливості цього синдрому. Симптоми синдрому Рабсона — Менденхолла відрізняються в кожному конкретному випадку, однак його можна запідозрити уже на першому році життя за відставанням у прибавці маси тіла, стигмами розвитку (грубі риси обличчя, аномалії зубів, гіперпігментація), аномально сухою шкірою, гіперглікемією й резистентністю до інсуліну, а також за додатковими ознаками (збільшений живіт, аномальний клітор, часті зригування, кетоацидоз). Діагноз підтверджується генетичними дослідженнями. Описаний клінічний випадок становить безперечний інтерес з погляду поєднання виразки дванадцятиперстної кишки, цукрового діабету, що мав лабільний перебіг і проявлявся частими епізодами кетоацидозу, та особливостей мутації ІNSR.
В статье приведены результаты обзора литературы по синдрому Рабсона — Менденхолла и описан клинический случай этого синдрома. Причиной инсулиновой резистентности при синдроме Рабсона — Менденхолла является мутация гена рецептора к инсулину (ІNSR). Синдром Рабсона — Менденхолла встречается у детей обоих полов. Распространенность этого заболевания неизвестна. Генетический риск для потомства высок. Кариотип при этом синдроме нормальный. В большинстве случаев у пациентов присутствуют дополнительные особенности этого синдрома. Симптомы синдрома Рабсона — Менденхолла отличаются в каждом конкретном случае, однако его можно заподозрить уже на первом году жизни по отставанию в прибавке массы тела, стигмам развития (грубые черты лица, аномалии зубов, гиперпигментация), аномально сухой коже, гипергликемии и резистентности к инсулину, а также по дополнительным признакам (увеличенный живот, аномальный клитор, частые срыгивания, кетоацидоз). Диагноз подтверждается генетическими исследованиями. Описанный клинический случай представляет несомненный интерес с точки зрения сочетания язвы двенадцатиперстной кишки, сахарного диабета, имевшего лабильное течение и проявлявшегося частыми эпизодами кетоацидоза, и особенностей мутации ІNSR.
The article presents the results of literature review on Rabson-Mendenhall syndrome and a clinical case of this syndrome in an adolescent girl. The cause of insulin resistance in Rabson-Mendenhall syndrome is a mutation of the insulin receptor gene (INSR). Rabson-Mendenhall syndrome occurs in children of both sexes. The prevalence of the disease is unknown. The genetic risk for descendants is high. Karyotype is normal. Most of the patients have additional features of this syndrome. Symptoms of Rabson-Mendenhall syndrome differ in each case, but it can be suspected already in the first year of life for the lag in weight gain, malformations (coarse facial features, abnormal teeth, hyperpigmentation), abnormally dry skin, hyperglycemia and insulin resistance, as well as additional features (enlarged abdomen, abnormal clitoris, frequent vomiting, ketoacidosis). The diagnosis is confirmed by genetic researches. The present clinical case might be interesting in terms of combination of duodenum ulcer and labile diabetes mellitus, which manifested by frequent episodes of ketoacidosis, and features of INSR mutations.
Keywords
інсулінорезистентність; мутація гена рецептора до інсуліну (ІNSR); синдром Рабсона — Менденхолла
инсулинорезистентность; мутация гена рецептора к инсулину (ІNSR); синдром Рабсона — Менденхолла
insulin resistance; mutations of the insulin receptor gene; Rabson-Mendenhall syndrome
For the full article you need to subscribe to the magazine.
Bibliography
1. Кураева Т.Л. Генетика моногенных форм сахарного диабета / Т.Л. Кураева, Л.И. Зильберман, Е.В. Титович, В.А. Петеркова // Сахарный диабет. — 2011. — № 1. — C. 20-27.
2. Атанесян Р.А. Случай синдрома Рабсона-Менденхолла у ребенка 13 лет / Р.А. Атанесян, Л.Я. Климов, Т.М. Вдовина [и др.] // Сахарный диабет. — 2015. — № 1. — С. 110-114.
3. Sanghera D.K. Type 2 Diabetes Genetics: Beyond GWAS / D.K. Sanghera, P.R. Blackett // J. Diabetes Metab. — 2012. — № 3(05). — Р. 2-17.
4. Scott L.J. A genome-wide association study of type 2 diabetes in Finns detects multiple susceptibility variants / L.J. Scott, K.L. Mohlke, L.L. Bonnycastle [et al. ] // Science. — 2007. — № 316(5829). — Р. 1341-1345.
5. Zeggini E. Replication of genome-wide association signals in UK samples reveals risk loci for type 2 diabetes / E. Zeggini, M.N. Weedon, C.M Lindgren [et al.] // Science. — 2007. — № 316(5829). — Р. 1336-1134.
6. Cook D. B-cell function and insulin secretion // Ellenberg and Rifkin's Diabetes Mellitus: Theory and Practice / Edited by Rifkin H.P.D. Jr. — Amsterdam, The Netherlands: Elsevier Science, 1990. — 89-103.
7. Voight B.F. Twelve type 2 diabetes susceptibility loci identified through large-scale association analysis / B.F. Voight, L.J. Scott, V. Steinthorsdottir [еt al.] // Nat. Genet. — 2010. — № 42(7). — Р. 579-589.
8. Scott R.A. Large-scale association study using the Metabochip array reveals new loci influencing glycemic traits and provides insight into the underlying biological pathways / R.A. Scott, V. Lagou, R.P. Welc // Nat. Genet. — 2012. — № 44(9). — Р. 991-1005.
9. Rabson S. Familial hypertrophy of pineal body, hyperplasia of adrenal cortex and diabetes mellitus; report of 3 cases / S. Rabson, E. Mendenhall // Am. J. Clin. Pathol. — 1956. — № 3. — Р. 283-90.
10. Bastaki F. Identification of a Novel Homozygous INSR Variant in a Patient with Rabson-Mendenhall Syndrome from the United Arab Emirates / F. Bastaki, P. Nair, М. Mohamed [еt al.] // Horm. Res. Paediatr. — 2017. — № 87(1). — Р. 64-68.
11. Ros P. Severe type A insulin resistance syndrome due to a mutation in the insulin receptor gene / P. Ros, E. Colino-Alcol, V. Grasso [et al.] // An. Pediatr. (Barc). — 2015. — № 82(1). — P. e30-34.
12. Gupta J. Rabson-Mendenhall syndrome / J. Gupta, J.M. Daniel, V. Vasudevan // J. Indian Soc. Pedod. Prev. Dent. — 2012. — № 30(3). — Р. 279-82.
13. Sinnarajah K. Rabson Mendenhall Syndrome caused by a novel missense mutation / К. Sinnarajah, M.B. Dayasiri, N.D. Dissanayake [еt al.] // Int. J. Pediatr. Endocrinol. — 2016. — № 21.
14.Hassan I. Rabson-mendenhall syndrome / I. Hassan, H. Altaf, A. Yaseen // Indian J. Dermatol. — 2014. — № 59(6). — P. 633.
15. Ben Abdelaziz R. A novel homozygous missense mutation in the insulin receptor gene results in an atypical presentation of Rabson-Mendenhall syndrome / R. Ben Abdelaziz, A. Ben Chehida, H. Azzouz [еt al.] // Eur. J. Med. Genet. — 2016. — № 59(1). — Р. 16-19.
16. Ardon O. Sequencing analysis of insulin receptor defects and detection of two novel mutations in INSR gene / O. Ardon, M. Procter, T. Tvrdik, N. Longo, R. Mao // Molec. Genet. Metab. Reports. — 2014. — № 1. — Р. 71-84.
Similar articles


Authors: Сорокман Т.В., Молдован П.М., Попелюк Н.О., Макарова О.В.
ВДНЗ України «Буковинський державний медичний університет», м. Чернівці, Україна
International journal of endocrinology Том 13, №4, 2017
Date: 2017.07.18
Categories: Endocrinology
Sections: Specialist manual


Authors:
Паньків В.І. - Український науково-практичний центр ендокринної хірургії, трансплантації ендокринних органів і тканин МОЗ України, м. Київ


"News of medicine and pharmacy" 17 (513) 2014
Date: 2015.01.15
Sections: Medical education