"Pain. Joints. Spine." Том 7, №4, 2017
Rehabilitation activities in patients at the early stages of coxarthrosis after arthroscopy of the hip joint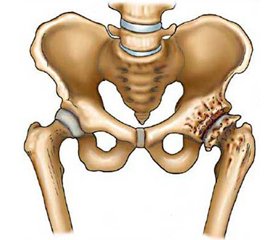 Authors:

Рой І.В.(1), Луцишин В.Г.(2), Калашніков А.В.(1), Баяндіна О.І.(1), Майко В.М.(2), Майко О.В.(3)
(1) — ДУ «Інститут травматології та ортопедії НАМН України», м. Київ, Україна
(2) — Вінницька обласна клінічна лікарня ім. М.І. Пирогова, м. Вінниця, Україна
(3) — Вінницький національний медичний університет iм. М.І. Пирогова, м. Вінниця, Україна



Categories:

Rheumatology, Traumatology and orthopedics



Sections:

Specialist manual
Summary
Актуальність. Розробка програм реабілітації для хворих після оперативних втручань з використанням сучасних методів остеосинтезу — один із найважливіших напрямків розвитку сучасного відновного лікування хворих ортопедо-травматологічного профілю. Мета дослідження: розробити реабілітаційні заходи в комплексному лікуванні хворих на ранніх стадіях коксартрозу після проведення артроскопії кульшового суглоба. Матеріали та методи. Проведено аналіз лікування 95 хворих із остеоартрозом кульшового суглоба I–II ст., яким виконане артроскопічне оперативне втручання на базі травматологічного відділення Вінницької обласної лікарні ім. М.І. Пирогова та ДУ «Інститут травматології та ортопедії НАМН України» у період 2007–2016 рр. Результати. На основі комплексного обстеження хворих на ранніх стадіях коксартрозу після проведення артроскопії кульшового суглоба розроблені засоби реабілітації в комплексному лікуванні цієї категорії хворих. Запропоновані засоби відповідали терміну післяопераційного періоду, особливостям оперативного втручання під час виконання артроскопії кульшового суглоба та індивідуальним особливостям пацієнтів та дали можливість у 100 % хворих провести ефективне відновне лікування. Висновки. Впровадження запропонованих авторами засобів реабілітації дозволить проводити повноцінне диференційоване лікування та покращить ефективність надання медичної допомоги цій категорії хворих.
Актуальность. Разработка программ реабилитации для больных после оперативных вмешательств с использованием современных методов остеосинтеза — одно из важнейших направлений развития современного восстановительного лечения больных ортопедо-травматологического профиля. Цель исследования: разработать реабилитационные мероприятия в комплексном лечении больных на ранних стадиях коксартроза после проведения артроскопии тазобедренного сустава. Материалы и методы. Проведен анализ лечения 95 больных с остеоартрозом тазобедренного сустава I–II ст., которым выполнено артроскопическое оперативное вмешательство на базе травматологического отделения Винницкой областной больницы им. Н.И. Пирогова и ГУ «Институт травматологии и ортопедии НАМН Украины» в период 2007–2016 гг. Результаты. На основе комплексного обследования больных на ранних стадиях кокс­артроза после проведения артроскопии тазобедренного сустава разработаны средства реабилитации в комплексном лечении этой категории пациентов. Предложенные мероприятия соответствовали срокам послеоперационного периода, особенностям оперативного вмешательства при выполнении артроскопии тазобедренного сустава и индивидуальным особенностям пациентов и дали возможность у 100 % больных провести эффективное восстановительное лечение. Выводы. Внедрение предложенных авторами средств реабилитации позволит проводить полноценное дифференцированное лечение и улучшит эффективность оказания медицинской помощи этой категории больных.
Background. Development of rehabilitation programs for patients after surgical interventions using modern methods of osteosynthesis — one of the most important directions of modern restorative treatment in orthopedic and trauma patients. The purpose of the study: to develop rehabilitation measures in the comprehensive treatment of patients at the early stages of coxarthrosis after arthroscopy of the hip joint. Materials and methods. The analysis of treatment was carried out in 95 patients with stage I–II hip osteoarthritis, who underwent arthroscopic surgical intervention on the basis of the trauma unit of M.I. Pirogov Vinnytsia Regional Clinical Hospital and SI "Institute of Traumatology and Orthopedics of the NAMS of Ukraine" in 2007–2016. Results. Based on comprehensive examination of patients in the early stages of coxarthrosis after arthroscopy of the hip joint, rehabilitation measures were developed in the combination treatment of this cohort of patients. The proposed methods corresponded to the time of the postoperative period, the peculiarities of surgical intervention during arthroscopy of the hip joint and the individual characteristics of patients and made it possible for 100 % of patients to have effective rehabilitation. Conclusions. Implementation of the rehabilitation methods proposed by the authors will allow for full differentiated treatment and will improve the effectiveness of providing medical care to this cohort of patients.
Keywords
коксартроз; артроскопія кульшового суглоба; засоби реабілітації
коксартроз; артроскопия тазобедренного сустава; средства реабилитации
hip osteoarthritis; arthroscopy of the hip joint; rehabilitation measures
For the full article you need to subscribe to the magazine.
Bibliography
1. Badokin VV. The importance of inflammation in the development and course of osteoarthritis. Zdorov'ya Ukrayiny. 2010;19(248):26-28. (in Russian).
2. Berglezov MA, Andreeva TM. Osteoarthritis (etio–logy, pathogenesis). Vestnik travmatologii i ortopedii imeni N.N. Priorova. 2006;4:79-86. (in Russian).
3. Dmitrieva LA. The role of cytokines in the pathogenesis of osteoarthrosis (review of literature). Acta biomedica scientifica. 2007;4(56):165-169. (in Russian).
4. Byrd JWT, Jones KS. Prospective analysis of hip arthroscopy. Arthroscopy. 2000;Sep;16(6):578-87. doi: 10.1053/jars.2000.7683.
5. Kelly BT, Williams RJ 3rd, Philippon MJ. Hip arthroscopy: current indications, treatment options, and management issues. Am J Sports Med. 2003 Nov-Dec;31(6):1020-37. doi: 10.1177/03635465030310060701.
6. Philippon MJ, Briggs KK, Yen YM, Kuppersmith DA. Outcomes following hip arthroscopy for femoroacetabular impingement with associated chondrolabral dysfunction: minimum two-year follow-up. J Bone Joint Surg Br. 2009;Jan;91(1):16-23. doi: 10.1302/0301-620X.91B1.21329.
7. Byrd WT, editor. Operative hip arthroscopy. New York: Springer-Verlag; 2013. 554 p. doi: 10.1007/978-1-4419-7925-4.
8. McCarthy JC, Lee JA. Hip arthroscopy: indications, outcomes, and complications. Instr Course Lect. 2006;55:301-8. PMID: 16958465.
9. Byrd JW. Examination of the hip: history and physical examination. N Am J Sports Phys Ther. 2007 Nov;2(4):231-40. PMID: 21509142.
10. Byrd JWT. Hip arthroscopy in athletes. Operative Techniques in Sports Medicine. 2005;13(1):24-36. doi: 10.1053/j.otsm.2004.09.007.
11. Byrd JW. Hip arthroscopy in the athlete. N Am J Sports Phys Ther. 2007;Nov;2(4):217-30. PMID: 21509141.
12. Stalzer S, Wahoff M, Scanlon M. Rehabilitation following hip arthroscopy. Clin Sports Med. 2006 Apr;25(2):337-57. doi: 10.1016/j.csm.2005.12.008.
13. Enseki KR, Martin RL, Draovitch P, Kelly BT, Philippon MJ, Schenker ML. The hip joint: arthroscopic procedures and postoperative rehabilitation. J Orthop Sports Phys Ther. 2006 Jul;36(7):516-25. doi: 10.2519/jospt.2006.2138.
14. Kalashnikov AV. Disorders of reparative osteogenesis in patients with fractures of long bones (diagnosis, prognosis, treatment, prevention). Dr. med. sci. diss. 2003. 284 p.
15. Austin A, Souza R, Meer J, Powers C. Identification of abnormal hip motion associated with acetabular labral pathology. J Orthop Sports Phys Ther. 2008 Sep;38(9):558-65. doi: 10.2519/jospt.2008.2790.
16. Voight ML, Cook G, authors. Impaired neuromuscular control: reactive neuromuscular training. In: Voight ML, Hoogenboom BJ, Prentice WE, editors. Musculoskeletal interventions-techniques for therapeutic exercise, 3rd ed. New York: McGraw-Hill Medical; 2014. 223-265 pp.
17. Byrd TJW, editor. Operative hip arthroscopy, 3rd ed. New York: Springer Science & Business Media; 2012. 554 p.
18. Crowninsheild RD, Johnston RC, Andrews JG, Brand RA. A biomechanical investigation of the human hip. J Biomech. 1978;11(1-2):75-85. PMID: 659458.
19. Maitland GD. Peripheral manipulation, 3rd ed. Butterworth-Heinemann; 1991. 322 p.
20. Anderson FC, Pandy MG. Individual muscle contribution to support in walking. Gait Posture. 2003 Apr;17(2):159-69. PMID: 12633777.
Similar articles
Authors:
Григор'єва Н.В.1, Поворознюк В.В.1, Баннікова Р.О.2, Юнусова С.В.1, Паламарчук А.А.1, 1ДУ «Інститут геронтології НАМН України», Український науково-медичний центр проблем остеопорозу, м. Київ, 2Національний університет фізичного виховання та спорту України, м. Київ


"Pain. Joints. Spine." 2 (02) 2011
Date: 2011.08.08
Categories: Family medicine/Therapy, Rheumatology, Traumatology and orthopedics, Neurology


Authors: Герасименко С.І., Рой І.В., Полулях Д.М.
ДУ «Інститут травматології і ортопедії НАМН України», м. Київ, Україна
"Тrauma" Том 17, №5, 2016
Date: 2016.12.05
Categories: Traumatology and orthopedics
Sections: Specialist manual


Authors:
Герасименко С.І., Полулях М.В., Рой І.В., Герасименко А.С., Павлова Ю.Г., Заморський Т.В., Кудрін А.П. - ДУ «Інститут травматології та ортопедії НАМНУ», м. Київ


"Тrauma" Том 16, №6, 2015
Date: 2016.01.12
Categories: Traumatology and orthopedics
Sections: Specialist manual


Authors:
Страфун С.С., Костогриз О.А., Державна установа «Інститут травматології та ортопедії Національної академії медичних наук України», м. Київ


"Тrauma" Том 13, №4, 2012
Date: 2013.02.19
Categories: Traumatology and orthopedics
Sections: Specialist manual