"Hypertension" №2 (58), 2018
Влияние метаболического синдрома на артериальную функцию в разных возрастных категориях: современный подход к исследованию жесткости артерий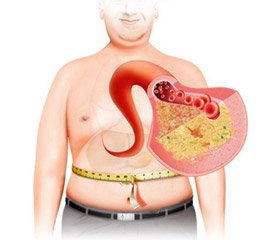 Частота факторов риска развития сердечно-сосудистых заболеваний (ССЗ) и метаболического синдрома (МС) резко повышается с возрастом, по меньшей мере до 60 лет [2]. В разных клинических исследованиях оценивалось влияние различных метаболических и гемодинамических компонентов МС на состояние здоровья артерий. Была обнаружена взаимосвязь между наличием МС и прогрессией жесткости аорты (ЖА) и других крупных артерий [5, 6].
В европейском исследовании TRIPLE A-Stif-fness (Advanced Approach to Arterial Stiffness) — многоцентровом проспективном продольном исследовании с тремя запланированными визитами (на начальном этапе и через 2 года и 5 лет периода последующего наблюдения), проведенного в крупной популяции европейских пациентов, изучалась жесткость артерий, которая измерялась одновременно двумя различными ...
For the full article you need to subscribe to the magazine.
Similar articles

Authors: Егудина Е.Д.(1), Головач И.Ю.(2), Ханюков А.А.(1)
(1) — Государственное учреждение «Днепропетровская медицинская академия Министерства здравоохранения Украины», г. Днепр, Украина
(2) — Клиническая больница «Феофания» Государственного управления делами, г. Киев, Украина
"Hypertension" №3-4 (65-66), 2019
Date: 2019.09.30
Categories: Cardiology
Sections: Specialist manual