"Pain. Joints. Spine." Том 8, №1, 2018
Osteoporosis and Joint Replacement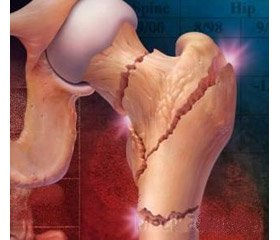 Authors:

Lukas A. Holzer(1, 2), Gerold Holzer(3)
(1) — AUVA Trauma Center Klagenfurt, Klagenfurt am Wörthersee, Austria
(2) — Department of Orthopedics and Traumatology, Medical University of Graz, Graz, Austria
(3) — Department of Orthopedics and Traumatology, Medical University of Vienna, Vienna, Austria



Categories:

Rheumatology, Traumatology and orthopedics



Sections:

Specialist manual
Summary
За останні кілька десятиліть кількість ендопротезувань суглобів неухильно зростає. Більшість таких пацієнтів — старшого віку, і через остеопороз якість кісткової тканини у них знижується. У пацієнтів з остеопорозом, які перенесли заміну суглоба, часто спостерігаються такі ускладнення: інтраопераційні перипротезні переломи, перипротезний остеоліз, збільшення міграції імплантатів або післяопераційні перипротезні переломи. Ми надаємо огляд літератури з проблем остеопорозу в пацієнтів, які перенесли ендопротезування суглоба. Оцінка якості кісткової тканини є важливим моментом при лікуванні пацієнтів щодо забезпечення найкращого догляду та оптимізування довгострокових хірургічних результатів. При необхідності хворих слід поінформувати про можливість нутритивної підтримки препаратами кальцію і вітаміну D. Крім того, в періопераційному періоді доцільно досягнення фізіологічних рівнів вітаміну D. У жінок у постменопаузальному періоді, чоловіків віком понад 70 років, жінок і чоловіків з підвищеним ризиком розвитку остеопорозу протягом двох років після повної заміни суглоба слід виконувати оцінку мінеральної щільності кістки. У пацієнтів зі зниженою якістю кісткової тканини слід розглянути можливість лікування бісфосфонатами, деносумабом або терипаратидом для поліпшення остеоінтеграції безцементних імплантатів, збільшення терміну служби імплантатів, а також для скорочення перипротезних переломів і переломів взагалі. В окремих випадках пацієнтам з остеопорозом може знадобитися використання цементних протезних компонентів (особливо при тотальному ендопротезуванні кульшового суглоба).
За последние несколько десятилетий количество эндопротезирований суставов неуклонно возрастает. Большинство таких пациентов — старшего возраста, и из-за остеопороза качество костной ткани у них снижается. У пациентов с остеопорозом, перенесших замену сустава, часто наблюдаются следующие осложнения: интраоперационные перипротезные переломы, перипротезный остеолиз, увеличение миграции имплантатов или послеоперационные перипротезные переломы. Мы представляем обзор литературы по проблемам остеопороза у пациентов, перенесших эндопротезирование сустава. Оценка качества костной ткани является важным моментом при лечении пациентов в плане обеспечения наилучшего ухода и оптимизирования долгосрочных хирургических результатов. При необходимости больных следует проинформировать о возможности нутритивной поддержки препаратами кальция и витамина D. Кроме того, в периоперационном периоде целесообразно достижение физиологических уровней витамина D. У женщин в постменопаузальном периоде, мужчин старше 70 лет, женщин и мужчин с повышенным риском развития остеопороза в течение двух лет после полной замены сустава следует выполнять оценку минеральной плотности кости. У пациентов с пониженным качеством костной ткани следует рассмотреть возможность лечения бисфосфонатами, деносумабом или терипаратидом для улучшения остеоинтеграции бесцементных имплантатов, увеличения срока службы имплантатов, а также для сокращения перипротезных переломов и переломов в целом. В отдельных случаях пациентам с остеопорозом может потребоваться использование цементных протезных компонентов (особенно при тотальном эндопротезировании тазобедренного сустава).
Over the past few decades, the number of endoprosthetic joint replacements has steadily increased. Most of these patients are of higher age and due to osteoporosis may have a reduced bone quality. In te case of patients with joint replacements and osteoporosis the following complications are often seen: intraoperative periprosthetic fractures, periprosthetic osteolysis, increased implant migration or postoperative periprosthetic fractures. We present a literature review on issues of osteoporosis in patients with endoprosthetic joint replacements. Evaluation of bone quality seems a essential point in patient management to provide the best possible care and to optimize long term surgical outcomes. If necessary, patients should be educated about a possible calcium and vitamin D supplementation. In addition, it seems reasonable to aim for physiological vitamin D levels perioperatively. In postmenopausal women, men over 70 years and both women and men with an increased risk of osteoporosis within two years of implantation of a total joint replacement a bone mineral density measurement should be performed. In patients with reduced bone quality, treatment with bisphosphonates, denosumab or teriparatide should be considered as to improve the osseous integration of cementless implants, and increase the lifespan of implants as well as to reduce periprosthetic fractures and fractures in general. In individual cases of patients with osteoporosis cementation of prosthetic components (especially in total hip replacements) may be required.
Keywords
остеопороз; переломи; ендопротезування суглоба; бісфосфонати; деносумаб; терипаратид; огляд
остеопороз; переломы; эндопротезирование сустава; бисфосфонаты; деносумаб; терипаратид; обзор
osteoporosis; fractures; endoprosthetic joint replacement; bisphosphonates; denosumab; teriparatide; review
For the full article you need to subscribe to the magazine.
Bibliography
1. Black DM, Rosen CJ. Clinical Practice. Postmenopausal Osteoporosis. N Engl J Med. 2016 Jan 21; 374(3):254-62. doi: 10.1056/NEJMcp1513724.
2. Kurtz S, Ong K, Lau E, Mowat F, Halpern M. Projections of primary and revision hip and knee arthroplasty in the united states from 2005 to 2030. J Bone Joint Surg Am. 2007;89(4):780-5. doi: 10.2106/JBJS.F.00222.
3. Lingard EA, Mitchell SY, Francis RM, et al. The prevalence of osteoporosis in patients with severe hip and knee osteoarthritis awaiting joint arthroplasty. Age Ageing. 2010;39(2):234-9. doi: 10.1093/ageing/afp222.
4. Makinen TJ, Alm JJ, Laine H, Svedstrom E, Aro HT. The incidence of osteopenia and osteoporosis in women with hip osteoarthritis scheduled for cementless total joint replacement. Bone. 2007;40(4):1041-7. doi: 10.1016/j.bone.2006.11.013.
5. Urban RM, Hall DJ, Della Valle C, Wimmer MA, Jacobs JJ, Galante JO. Successful long-term fixation and progression of osteolysis associated with first-generation cementless acetabular components retrieved post mortem. J Bone Joint Surg Am. 2012;94(20):1877-85. doi: 10.2106/JBJS.J.01507.
6. Moritz N, Alm JJ, Lankinen P, Makinen TJ, Mat–tila K, Aro HT. Quality of intertrochanteric cancellous bone as predictor of femoral stem RSA migration in cementless total hip arthroplasty. J Biomech. 2011;44(2):221-7. doi: 10.1016/j.jbiomech.2010.10.012.
7. Veldman HD, Heyligers IC, Grimm B, Boymans TA. Cemented versus cementless hemiarthroplasty for a displaced fracture of the femoral neck: a systematic review and meta-analysis of current generation hip stems. Bone Joint J. 2017 Apr;99-B(4):421-431. doi: 10.1302/0301-620X.99B4.BJJ-2016-0758.R1.
8. Chammout G, Muren O, Laurencikas E, Bodén H, Kelly-Pettersson P, Sjöö H, Stark A, Sköldenberg O. More complications with uncemented than cemented femoral stems in total hip replacement for displaced femoral neck fractures in the elderly. Acta Orthop. 2017 Apr;88(2):145-151. doi: 10.1080/17453674.2016.1262687.
9. Marsland D, Mears SC. A review of periprosthetic femoral fractures associated with total hip arthroplasty. Geriatr Orthop Surg Rehabil. 2012;3(3):107-20. doi: 10.1177/2151458512462870.
10. Cross MB, Nam D, van der Meulen MC, Bostrom MP. A rare case of a bisphosphonate-induced peri-prosthetic femoral fracture. J Bone Joint Surg Br. 2012;94(7):994-7. doi: 10.1302/0301-620X.94B7.28778.
11. Kamath S, Chang W, Shaari E, Bridges A, Campbell A, McGill P. Comparison of peri-prosthetic bone density in cemented and uncemented total knee arthroplasty. Acta Orthop Belg. 2008;74(3):354-9. PMID: 18686461.
12. Cavalli L, Brandi ML. Periprosthetic bone loss: diagnostic and therapeutic approaches. F1000Res. 2014 Jun 17;2:266. doi: 10.12688/f1000research.2-266.v2.
13. Rosen CJ, Gallagher JC. The 2011 IOM report on vitamin D and calcium requirements for North America: Clinical implications for providers treating patients with low bone mineral density. J Clin Densitom. 2011;14(2):79-84. doi: 10.1016/j.jocd.2011.03.004.
14. Bogunovic L, Kim AD, Beamer BS, Nguyen J, Lane JM. Hypovitaminosis D in patients scheduled to undergo orthopaedic surgery: A single-center analysis. J Bone Joint Surg Am. 2010;92(13):2300-4. doi: 10.2106/JBJS.I.01231.
15. Breijawi N, Eckardt A, Pitton MB, et al. Bone mineral density and vitamin D status in female and male patients with osteoarthritis of the knee or hip. Eur Surg Res. 2009;42(1):1-10. doi: 10.1159/000166164.
16. Bergink AP, Uitterlinden AG, Van Leeuwen JP, et al. Vitamin D status, bone mineral density, and the development of radiographic osteoarthritis of the knee: The Rotterdam study. J Clin Rheumatol. 2009;15(5):230-7. doi: 10.1097/RHU.0b013e3181b08f20.
17. Unnanuntana A, Rebolledo BJ, Gladnick BP, et al. Does vitamin D status affect the attainment of in-hospital functional milestones after total hip arthroplasty? J Arthroplasty. 2012;27(3):482-9. doi: 10.1016/j.arth.2011.05.023.
18. Jakobsen T, Baas J, Bechtold JE, Elmengaard B, Soballe K. Soaking morselized allograft in bisphosphonate can impair implant fixation. Clin Orthop Relat Res. 2007;463:195-201. doi: 10.1097/BLO.0b013e31813
c6696.
19. Muratore M, Quarta E, Quarta L, et al. Ibandronate and cementless total hip arthroplasty: Densitometric measurement of periprosthetic bone mass and new therapeutic approach to the prevention of aseptic loosening. Clin Cases Miner Bone Metab. 2012;9(1):50-5. PMID: 22783337.
20. Schilcher J, Palm L, Ivarsson I, Aspenberg P. Local bisphosphonate reduces migration and formation of radiolucent lines adjacent to cemented acetabular components. Bone Joint J. 2017 Mar;99-B(3):317-324. doi: 10.1302/0301-620X.99B3.BJJ-2016-0531.R1.
21. Thillemann TM, Pedersen AB, Mehnert F, Johnsen SP, Soballe K. Postoperative use of bisphosphonates and risk of revision after primary total hip arthroplasty: A nationwide population-based study. Bone. 2010;46(4):946-51. doi: 10.1016/j.bone.2010.01.377.
22. Prieto-Alhambra D, Javaid MK, Judge A, et al. Association between bisphosphonate use and implant survival after primary total arthroplasty of the knee or hip: Population based retrospective cohort study. BMJ. 2011;343:d7222. doi: 10.1136/bmj.d7222.
23. Wang CJ, Wang JW, Ko JY, Weng LH, Huang CC. Three-year changes in bone mineral density around the knee after a six-month course of oral alendronate following total knee arthroplasty. A prospective, randomized study. J Bone Joint Surg Am. 2006;88(2):267-72. doi: 10.2106/JBJS.E.00051.
24. Prieto-Alhambra D, Javaid MK, Judge A, et al. Bisphosphonate use and risk of post-operative fracture among patients undergoing a total knee replacement for knee osteoarthritis: A propensity score analysis. Osteoporos Int. 2011;22(5):1555-71. doi: 10.1007/s00198-010-1368-1.
25. Hansson U, Toksvig-Larsen S, Ryd L, Aspenberg P. Once-weekly oral medication with alendronate does not prevent migration of knee prostheses: A double-blind randomized RSA study. Acta Orthop. 2009;80(1):41-5. PMID: 19297788.
26. Prieto-Alhambra D, Javaid MK, Judge A, et al. Fracture risk before and after total hip replacement in patients with osteoarthritis: Potential benefits of bisphosphonate use. Arthritis Rheum. 2011;63(4):992-1001. doi: 10.1002/art.30214.
27. Dobnig H, Turner RT. The effects of programmed administration of human parathyroid hormone fragment (1-34) on bone histomorphometry and serum chemistry in rats. Endocrinology. 1997 Nov;138(11):4607-12. doi: 10.1210/endo.138.11.5505.
28. Daugaard H. The influence of parathyroid hormone treatment on implant fixation. Dan Med Bull. 2011;58(9):B4317. PMID: 21893015.
29. Oteo-Alvaro A, Matas JA, Alonso-Farto JC. Teriparatide (rh [1–34] PTH) improved osteointegration of a hemiarthroplasty with signs of aseptic loosening. Orthopedics. 2011;34(9):e574-7. doi: 10.3928/01477447-20110714-50.
30. Zati A, Sarti D, Malaguti MC, Pratelli L. Teriparatide in the treatment of a loose hip prosthesis. J Rheumatol. 2011;38(4):778-80. doi: 10.3899/jrheum.100980.
31. Suzuki T, Ryu K, Kojima K, Saito S, Nagaoka H, Tokuhashi Y. Teriparatide Treatment Improved Loosening of Cementless Total Knee Arthroplasty: A Case Report. J Orthop Case Rep. 2017 Jan-Feb;7(1):32-35. doi: 10.13107/jocr.2250-0685.676.
32. Huang TW, Huang KC, Lin SJ, Chuang PY, Shih HN, Lee MS, Hsu RW, Shen WJ. Effects of teriparatide on cementless bipolar hemiarthroplasty in patients with osteoporotic femoral neck fractures. BMC Musculoskelet Disord. 2016 Jul 19;17:300. doi: 10.1186/s12891-016-1149-x.
33. Kobayashi N, Inaba Y, Uchiyama M, Ike H, Kubota S, Saito T. Teriparatide Versus Alendronate for the Preservation of Bone Mineral Density After Total Hip Arthroplasty - A randomized Controlled Trial. J Arthroplasty. 2016 Jan;31(1):333-8. doi: 10.1016/j.arth. 2015.07.017.
34. Suzuki T, Sukezaki F, Shibuki T, Toyoshima Y, Nagai T, Inagaki K. Teriparatide Administration Increases Periprosthetic Bone Mineral Density After Total Knee Arthroplasty: A Prospective Study. J Arthroplasty. 2018 Jan;33(1):79-85. doi: 10.1016/j.arth.2017.07.026.
35. Ledin H, Good L, Johansson T, Aspenberg P. No effect of teriparatide on migration in total knee replacement, Acta Orthopaedica 2017 Jun;88(3):259-262. doi: 10.1080/17453674.2017.1300745.
36. Ledin H, Good L, Aspenberg P. Denosumab reduces early migration in total knee replacement. Acta Orthop. 2017 Jun;88(3):255-258. doi: 10.1080/17453674.2017.1300746.
37. Vasileiadis GI, Sakellariou VI, Kelekis A, et al. Prevention of heterotopic ossification in cases of hypertrophic osteoarthritis submitted to total hip arthroplasty. etidronate or indomethacin? J Musculoskelet Neuronal Interact. 2010;10(2):159-65. PMID: 20516633.
38. Schuetz P, Mueller B, Christ-Crain M, Dick W, Haas H. Amino-bisphosphonates in heterotopic ossification: First experience in five consecutive cases. Spinal Cord. 2005;43(10):604-10. doi: 10.1038/sj.sc.3101761.
Similar articles


Authors: Лоскутов О.А., Лоскутов А.Е., Синегубов Д.А., Фурманова К.С.
ГУ «Днепропетровская медицинская академия МЗ Украины», г. Днепр, Украина
"Тrauma" Том 19, №4, 2018
Date: 2018.09.26
Categories: Traumatology and orthopedics
Sections: Clinical researches