"Pain. Joints. Spine." Том 8, №1, 2018
Тези III Міжнародного симпозіуму «Захворювання кісток і суглобів та вік» (12–14 березня 2018 р., м. Львів, Україна)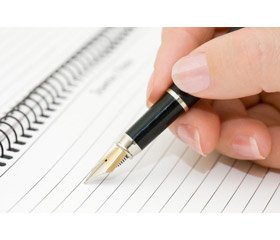 Ana Paula Barbosa, MD, PhD
Endocrinology University Clinic and Environmental Health Institute, Lisbon's Faculty of Medicine, Fracturary Osteoporosis Outpatient Clinic of the Endocrinology, Diabetes and Metabolism Department, Santa Maria University Hospital, Lisbon, Portugal
Drug-induced osteoporosis
Introduction
The actual increase in human longevity is possible due to the public health care and to the treatment of several chro–nic diseases, mainly in the oldest people. However, some of those drugs may have negative effects on the skeleton, not only decreasing bone mass, but also increasing the risk for fragility fractures.
Osteoporosis is the most prevalent metabolic bone di–sease. It ...
For the full article you need to subscribe to the magazine.
Similar articles

Authors:
Barbosa A.P., Mascarenhas M.R. - Endocrinology University Clinic and Environmental Health Institute, Lisbon's Faculty of Medicine; Fracturary Osteoporosis Outpatient Clinic of the Endocrinology, Diabetes and Metabolism Department, Santa Maria University Hospital, CHLN-EPE, Lisboa, Portugal


International journal of endocrinology 8 (72) 2015
Date: 2016.02.11
Categories: Endocrinology
Sections: Specialist manual


Authors: V. Povoroznyuk, N. Grygorieva, T. Orlyk
State Institution "D.F. Chebotarev Institute of Gerontology of the NAMS of Ukraine", Kyiv, Ukraine
Ukrainian Scientific Medical Center of Osteoporosis Problems, Kyiv, Ukraine
"Pain. Joints. Spine." Том 8, №2, 2018
Date: 2018.07.27
Categories: Rheumatology, Traumatology and orthopedics
Sections: Clinical researches


Authors:
Ana Paula Gouveia dos Santos Barbosa(1), Mário Rui Guerreiro Mascarenhas(1), Manuel Diamantino Pires Bicho(2), António Manuel Gouveia de Oliveira(3) (1) — University Clinic of Endocrinology, Environmental Health Institute, Lisbon University Medical School, Endocrinology, Diabetes and Metabolism Department, Santa Maria University Hospital, Lisbon, Portugal (2) — Genetics Laboratory, Environmental Health Institute, Lisbon University Medical School, Lisbon, Portugal (3) — Pharmacy Department, Health Sciencies Center, Federal University Rio Grande do Norte, Natal, Brazil


"Pain. Joints. Spine." Том 10, №2, 2020
Date: 2020.07.24
Categories: Rheumatology, Traumatology and orthopedics
Sections: Clinical researches


Authors:
Mascarenhas M.R., Barbosa A.P. - Endocrinology and Metabolic Diseases, Faculty Medicine of Lisbon; Fracturary Osteoporosis Outpatient Clinic — Endocrinology, Diabetes and Metabolism Department, Santa University Maria Hospital-CHLN, EPE, Lisboa, Portugal; Duarte N., Poupino J., Faria C., Gomes A.C., Barbosa D., Silvestre C., Paixão R., Gomes V., Osório A.S., Sampaio F., Monteiro J. - Fracturary Osteoporosis Outpatient Clinic — Endocrinology, Diabetes and Metabolism Department, Santa University Maria Hospital-CHLN, EPE, Lisboa, Portugal


"Pain. Joints. Spine." 1 (21) 2016
Date: 2016.06.01
Categories: Rheumatology, Traumatology and orthopedics
Sections: Medical forums