"Child`s Health" Том 13, №5, 2018
Поздравляем Евгения Исааковича Юлиша!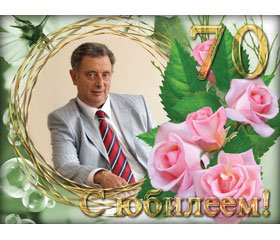 Каждый из нас не единожды в своей жизни произносит слово «учитель». Но не каждый раз мы задумываемся, какую значимую роль оно играет в нашей жизни. Настоящий Учитель в своего ученика, будь он первоклассником или уже дипломированным специалистом, вкладывает огромное количество сил, души, труда, терпения, глубоко переживает над неудачами, искренне радуется успехам.
В мире много людей, считающих себя учителями, но настоящих, талантливых, успешных, чутких, справедливых, прогрессивных Учителей не так уж и много.
Поэтому счастливы те ученики, у которых есть возможность воспитываться настоящим Учителем, восхищаться незаурядными способностями гения! Нам, сотрудникам-педиатрам из Донецкого национального медицинского университета, педиатрам Донецкой области, была дана возможность прикоснуться ...
For the full article you need to subscribe to the magazine.
Similar articles