"Emergency medicine" №5(92), 2018
The experience of using nalbuphine hydrochloride in the intraoperative multimodal analgesia scheme as a part of the Enhanced Recovery after Surgery protocol in bariatric surgery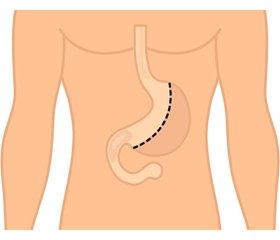 Authors:

Євсєєва В.В.
Державна наукова установа «Науково-практичний центр профілактичної та клінічної медицини»
Державного управління справами, м. Київ, Україна



Categories:

Medicine of emergency



Sections:

Clinical researches
Summary
Метою даного дослідження було порівняння аналгетичних ефектів налбуфіну гідрохлориду та фентанілу як основних компонентів у схемі інтраопераційної мультимодальної аналгезії у пацієнтів з морбідним ожирінням під час лапароскопічних баріатричних втручань. Матеріали та методи. У дослідженні брали участь 18 пацієнтів із морбідним ожирінням, рандомізовані на дві рівнозначні групи (n = 9). У першій групі пацієнти як основний аналгетичний компонент під час анестезії отримували фентаніл, у другій групі — налбуфіну гідрохлорид. Рівень післяопераційного болю оцінювався за візуально-аналоговою шкалою (ВАШ) протягом першої післяопераційної доби. Результати. Рівень післяопераційного болю за ВАШ у першу післяопераційну добу статистично не відрізнявся між пацієнтами обох груп. Висновки. Відповідно до отриманих даних налбуфіну гідрохлорид є ефективною альтернативою фентанілу як основний аналгетичний компонент в схемі мультимодальної інтраопераційної аналгезії у пацієнтів з морбідним ожирінням при лапароскопічних баріатричних втручаннях.
Целью данного исследования было сравнение анальгетических эффектов налбуфина гидрохлорида и фентанила как основных компонентов в схеме интраоперационной мультимодальной анальгезии у пациентов с морбидным ожирением во время лапароскопических бариатрических вмешательств. Материалы и методы. В исследовании приняли участие 18 пациентов с морбидным ожирением, разделенные на две равнозначные группы (n = 9). В первой группе пациенты в качестве основного анальгетического компонента во время анестезии получали фентанил, во второй группе — налбуфина гидрохлорид. Уровень послеоперационной боли оценивался по визуально-аналоговой шкале (ВАШ) в течение первых послеоперационных суток. Результаты. Уровень послеоперационной боли по ВАШ в первые послеоперационные сутки статистически не отличался между пациентами обеих групп. Выводы. В соответствии с полученными данными налбуфина гидрохлорид является эффективной альтернативой фентанилу в качестве основного анальгетического компонента в схеме мультимодальной интраоперационной анальгезии у пациентов с морбидным ожирением при лапароскопических бариатрических вмешательствах.
Background. This study aimed to compare the analgesic efficacy of intraoperative nalbuphine hydrochloride versus fentanyl in morbidly obese patients undergoing laparascopic bariatric surgery. Materials and methods. Eighteen patients were randomly divided into two equal groups (n = 9 each). In the first group, patients received intravenous fentanyl during anesthesia, in the second group — nalbuphine hydrochloride as a basic analgesic component. Postoperative pain condition was evaluated using Visual analogue scale. In the recovery room, an observer recorded the pain score, the need for rescue analgesics during 24 h postoperatively. Results. In patients of the fentanyl group, the pain scores according to Visual analogue scale during the first 24 h after surgery did not differ significantly from those in the nalbuphine group (р ≥ 0.05). Conclusions. According to the available data, nalbuphine hydrochloride is an effective and safe analgesic component of the multimodal intraoperative analgesia in morbidly obese patients undergoing laparoscopic bariatric surgery and may be an alternative to fentanyl.
Keywords
баріатрична хірургія; прискорена реабілітація; ожиріння; мультимодальна аналгезія; налбуфіну гідрохлорид
бариатрическая хирургия; ускоренная реабилитация; ожирение; мультимодальная анальгезия; налбуфина гидрохлорид
bariatric surgery; enhanced recovery; obesity; multimodal analgesia; nalbuphine hydrochloride
For the full article you need to subscribe to the magazine.
Bibliography
1. De Baerdemaeker L., Margarson M. Best anaesthetic drug strategy for morbidly obese patients // Curr. Opin. Anaesthesiol. — 2016 Feb. — 29(1). — Р. 119-28. — doi:10.1097/ACO.0000000000000286.
2. Awad S., Carter S., Purkayastha S. et al. Enhanced recovery after bariatric surgery (ERABS): clinical outcomes from a tertiary referral bariatric centre // Obes. Surg. — 2014. — 24. — Р. 753-758.
3. Wulf H. Combined epidural with general anaesthesia vs. General anaesthesia alone-in major abdominal surgery. — XXYI annual ESRA congress. — Valencia, Spain, September 12–15, 2007. — Р. 238-239.
4. Fischer B. Benefits, risks, and best practice in regional anesthesia: do we have the evidence we need? // Reg. Anesth. Pain. Med. — 2010. — 35. — Р. 545-8.
5. Lemanu D.P., Srinivasa S., Singh P.P., Johannsen S., MacCormick A.D., Hill A.G., Volk T., Engelhardt L., Spies C., Steinfeldt T., Gruenewald D., Kutter B., Heller A., Werner C., Heid F., Burkle H., Gastmeier P., Wernecke K.D., Koch T., Vicent O., Geiger P., Wulf H. Incidence of infection from catheter procedures for regional anesthesia: first results from the network of DGAI and BDA // Anaesthesist. — 2009. — 58. — Р. 1107-12.
6. Schumann R. Anaesthesia for bariatric surgery // Best Practice & Research Clinical Anaesthesiology. — 2011. — 25(1). — Р. 83-93. — doi: 10.1016/j.bpa.2010.12.006.
7. Інструкція до застосування препарату фентаніл. — http://mozdocs.kiev.ua/likiview.php?id=5481.
8. Інструкція до застосування препарату налбуфін. — http://mozdocs.kiev.ua/likiview.php?id=24140.
9. Інструкція до застосування препарату севофлуран. — http://mozdocs.kiev.ua/likiview.php?id=4363.
10. Pickering G., Loriot M.A., Libert F., Eschalier A., Beaune P., Dubray C. Analgesic effect of acetaminophen in humans: first evidence of a central serotonergic mechanism // Clin. Pharmacol. Ther. — 2006. — 79(4). — Р. 371-8.