"Emergency medicine" №5(92), 2018
Obstructive sleep apnea syndrome in the perioperative period: pitfalls or underestimated opportunities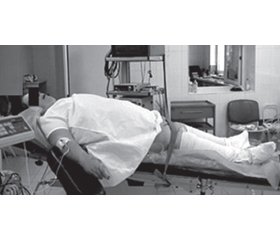 Summary
У статті розглянуто проблеми періопераційного ведення пацієнтів із синдромом обструктивного апное сну (СОАС), ґрунтуючись на аналізі літератури, міжнародних керівництв, власних спостережень. Детально вивчені передопераційна підготовка, інтраопераційний період з акцентом на інтубацію й екстубацію пацієнтів. У післяопераційному періоді приділено особливу увагу аналгоседації, оксигенотерапії і моніторингу даної категорії пацієнтів. Окремо детально розглянуто огляд канадських анестезіологів щодо ускладнень і летальних випадків у пацієнтів із СОАС. Ілюстрований клінічний випадок пацієнтки з вперше виявленим синдромом обструктивного апное сну в періопераційному періоді. Наведено опитувальник STOP-Bang, що дозволяє з високим ступенем чутливості і специфічності виявити СОАС у пацієнтів на догоспітальному етапі. На закінчення сформований протокол, що дозволяє забезпечити найбільш безпечне ведення пацієнтів із СОАС у періопераційному періоді в клініці Into-Sana.
В статье рассмотрены проблемы периоперационного ведения пациентов с синдромом обструктивного апноэ сна (СОАС), основываясь на анализе литературы, международных руководств, собственных наблюдений. Подробно изучены предоперационная подготовка, интраоперационный период с акцентом на интубацию и экстубацию пациентов. В послеоперационном периоде уделено особое внимание аналгоседации, оксигенотерапии и мониторингу данной категории пациентов. Отдельно детально рассмотрен обзор канадских анестезиологов об осложнениях и летальных исходах у пациентов с СОАС. Иллюстрирован клинический случай пациентки с впервые выявленным синдромом обструктивного апноэ сна в периоперационном периоде. Представлен опросник STOP-Bang, позволяющий с высокой степенью чувствительности и специфичности выявить СОАС у пациентов на догоспитальном этапе. В заключение сформирован протокол, позволяющий обеспечить наиболее безопасное ведение пациентов с СОАС в периоперационном периоде в клинике Into-Sana.
The article deals with the perioperative management of patients with the obstructive sleep apnea syndrome (OSAS) based on the literature, international guidelines, own practice. Preoperative and intraoperative period have been examined carefully with an emphasis on intubation and extubation procedures. In the postoperative period, special attention was paid to analgosedation, oxygen therapy and monitoring of this category of patients. A review of Canadian anesthesiologists about complications and deaths in patients with OSAS has been reviewed in detail. A clinical case of a female patient with a newly diagnosed obstructive sleep apnea syndrome in the perioperative period is described. The STOP-Bang questionnaire is presented, which allows revealing OSAS with high sensitivity and specificity in patients at the prehospital stage. In conclusion, a protocol has been developed to ensure the safest management of patients with OSAS in the perioperative period in the Into-Sana clinic.
Keywords
синдром обструктивного апное сну; аналгоседація; оксигенотерапія
синдром обструктивного апноэ сна; аналгоседация; оксигенотерапия
obstructive sleep apnea syndrome; analgosediation; oxygen therapy
For the full article you need to subscribe to the magazine.
Bibliography
1. Practice Guidelines for the Perioperative Management of Patients with Obstructive Sleep Apnea // Anesthesiology. — 2014. — 120.
2. Preoperative predictors of difficult intubation in patients with obstructive sleep apnea syndrome / Jie Ae Kim, Jeong Jin Lee // Can. J. Anesth. — 2006. — 53(4). — Р. 393-397.
3. Зильбер А.П. Этюды респираторной медицины. — М.: МЕДпресс–-информ, 2007. — 709 с.
4. http://www.stopbang.ca/osa/screening.php
5. https://www.das.uk.com/guidelines/das_intubation_guidelines
6. Abdelsattar Z.M., Hendren S., Wong S.L. et al. The impact of untreated obstructive sleep apnea on cardiopulmonary complications in general and vascular surgery: a cohort study // Sleep. — 2015. — 38. — Р. 1205-10.
7. Kaw R., Chung F., Pasupuleti V. et al. Meta-analysis of the association between obstructive sleep apnoea and postoperative outcome // Br. J. Anesth. — 2012. — 109. — Р. 897-906.
8. Death or near-death in patients with obstructive sleep apnoea: a compendium of case reports of critical complications Y // Subramani British Journal of Anaesthesia. — 2017. — 119(5). — Р. 885-99.
9. Mismanagement of obstructive sleep apnea may result in finding these patients dead in bed / Jonathan L. Benumof // J. Can. Anesth. — 2016. — 63. — Р. 3-7.
10. Perioperative management of patients with obstructive sleep apnea: a survey of Canadian anesthesiologists / Ligia Cordovani // J. Can. Anesth. — 2015.
11. Obstructive Sleep Apnea Syndrome and Perioperative Сomplications: A Systematic Review of the Literature Tajender S. Vasu, // Journal of Clinical Sleep Medicine. — 2012. — Vol. 8, № 2.