"Emergency medicine" №5(92), 2018
Experience of using unilateral spinal anesthesia in urgent surgery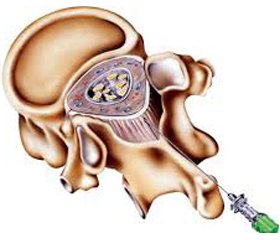 Authors:

Бурцев Д., Малюк Ю., Новиков С., Петрашенок Е., Кобеляцкий Ю.
ГУ «Днепропетровская медицинская академия МЗ Украины», г. Днепр, Украина



Categories:

Medicine of emergency



Sections:

Clinical researches
Summary
У статті наведений досвід застосування односторонньої спінальної анестезії в ургентній хірургії. Продемонстровано, що одностороння спінальна анестезія знижує ступінь операційно-наркозного ризику і не несе ризиків розвитку ускладнень, пов'язаних із видом знеболювання, істотно обмежує вплив супутньої патології на перебіг і результат оперативного втручання, а також є безпечною, у зв'язку з чим в умовах ургентної хірургії може розглядатися як переважний метод знеболювання в пацієнтів похилого та старечого віку, особливо з високим ступенем операційно-наркозного ризику.
В статье представлен опыт применения односторонней спинальной анестезии в ургентной хирургии. Продемонстрировано, что односторонняя спинальная анестезия снижает степень операционно-наркозного риска и не несет рисков развития осложнений, связанных с видом обезболивания, существенно ограничивает влияние сопутствующей патологии на течение и исход оперативного вмешательства, а также является безопасной, в связи с чем в условиях ургентной хирургии может рассматриваться как преимущественный метод обезболивания у пациентов пожилого и старческого возраста, особенно с высокой степенью операционно-наркозного риска
The article presents the experience of using unilateral spinal anesthesia in urgent surgery. It was demonstrated that unilateral spinal anesthesia reduces the degree of surgical and anesthetic risk, does not involve risks of complications related to the type of anesthesia, significantly limits the impact of concomitant pathology on the course and outcome of intervention, it is also safe, and in this context can be considered in urgent surgery as a predominant method of anesthesia in the elderly and senile patients, especially with a high degree of surgical and anesthetic risk.
Keywords
одностороння спінальна анестезія; операційно-наркозний ризик; безпека
односторонняя спинальная анестезия; операционно-наркозный риск; безопасность
unilateral spinal anesthesia; surgical and anesthetic risk; safety
For the full article you need to subscribe to the magazine.
Bibliography
1. Bermudez Lopez M. Small-dose shinal anaesthesia (unilateral) for outpatient hernioplasty: recovery profile with general anaesthesia // European Journal of Anaesthesiolodgy. — June 2013. — Vol. 30(36–37).
2. Moosavi Tekyes M. Comparsion of the effects and complication of unilaterai spinal anaesthesia versus standart anaestesia in lower-limb orthopedic surgery // Braz. J. Anaestheiol. — 2014 May-Jun. — 64(3). — PABMED.PMID: 24907876.
3. Ubelloni L.E. Spinal hemianaesthesia unilateral and posterior // Anaesth. Essays. Res. — 2014 Sep-Dec. — 8(3). — Р. 270-276. PABMED. PIMD: 25886320.
4. Bergmann I. et al. Select unilateral spinale anaesthesia for outpatient knee arthroscopy using real-time monitoring of lower limb sympathetic tone // Anaesth. Intesive Care. — 2015 May. — 43(3). — Р. 351-356. PABMED. PIMD: 25943609.
5. Buttner B. et al. Unilateral shinale anaesthesia: literature review and recommendation // Anaesthesist. — 2016 Nov. — 65(11). — Р. 847-865. PUBMED. PMID: 2777805.
6. Vinod S. et al. Comparsion of unilateral spinale anaesthesia using low-dose bupivacaine with or without fentanyl in lower limb surgery // Internanitional Journale of Basic & Clinical Pharmacology. — 2016. — № 5.
7. Magar J.S. Compracion of efficacy and sefaty of unilateral spinale anaesthesia with sequential combined spinal epidural anaesthesia for lower limb orthopeadis surgery // Journal of Clinical & Diagnostic Research. — 2017 Jul. — 11(7). — Р. 17-20. PABMED.PMID: 28893015.
8. Admir Hadzic. Hadzic's textbook of regional anaesthesia and acute pain management. — 2nd ed. — New York School of Regional Anaesthesia, 2017.
9. Pradnya B. Comparsion of clonidine and fentanyl as an adjuvant to bupivacaine in unilateral spinal anaesthesia // International Journal of Research in Medical Sciences. — 2018 Feb. — 6(2). — Р. 521-527.
10. Ambrussoli A.l. A randomised controlled trial of intratecal blocade versus peripherial blocade for day-case knee arthroscopy // Anaesthesia. — March 2018. — 71(3).
Similar articles

Authors: Тютюнник А.Г., Кобеляцкий Ю.Ю.
ГУ «Днепропетровская медицинская академия МЗ Украины», г. Днепр, Украина
"Emergency medicine" №7(102), 2019
Date: 2019.11.14
Categories: Medicine of emergency
Sections: Clinical researches


Authors: Тютюнник А.Г., Панченко Г.В., Царев А.В.
ГУ «Днепропетровская медицинская академия МЗ Украины», г. Днепр, Украина
"Emergency medicine" №1(96), 2019
Date: 2019.03.21
Categories: Medicine of emergency
Sections: Clinical researches

Authors: Бурцев Д.Г.(1), Петрошенок Е.В.(2), Кобеляцкий Ю.Ю.(2), Голдовский Б.М.(1), Поталов С.А.(1), Шаповалов Е.М.(1)
1 - ГУ «Днепропетровская медицинская академия МЗ Украины», г. Днепр, Украина
2 - ГУ «Запорожский медицинский университет МЗ Украины», г. Запорожье, Украина
"Emergency medicine" 4 (75) 2016
Date: 2016.08.31
Sections: Medical forums

Authors: Федоров Ю.П., Пращерук П.В., Пугачев В.А., Гречишкина Ю.А., Антошкин Р.В.
Харьковская клиническая больница на железнодорожном транспорте № 1, отделение анестезиологии с койками для интенсивной терапии, г. Харьков, Украина
"Emergency medicine" 4 (75) 2016
Date: 2016.09.01
Sections: Medical forums