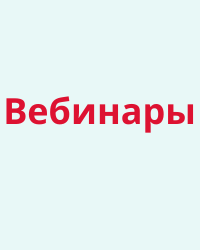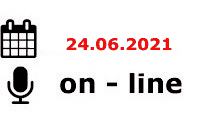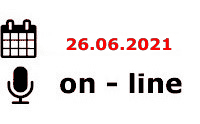 ---
СІМЕЙНІ ЛІКАРІ ТА ТЕРАПЕВТИ
---
НЕВРОЛОГИ, НЕЙРОХІРУРГИ, ЛІКАРІ ЗАГАЛЬНОЇ ПРАКТИКИ, СІМЕЙНІ ЛІКАРІ
---
КАРДІОЛОГИ, СІМЕЙНІ ЛІКАРІ, РЕВМАТОЛОГИ, НЕВРОЛОГИ, ЕНДОКРИНОЛОГИ
---
СТОМАТОЛОГИ
---
ІНФЕКЦІОНІСТИ, СІМЕЙНІ ЛІКАРІ, ПЕДІАТРИ, ГАСТРОЕНТЕРОЛОГИ, ГЕПАТОЛОГИ
---
ТРАВМАТОЛОГИ
---
ОНКОЛОГИ, (ОНКО-ГЕМАТОЛОГИ, ХІМІОТЕРАПЕВТИ, МАМОЛОГИ, ОНКО-ХІРУРГИ)
---
ЕНДОКРИНОЛОГИ, СІМЕЙНІ ЛІКАРІ, ПЕДІАТРИ, КАРДІОЛОГИ ТА ІНШІ СПЕЦІАЛІСТИ
---
ПЕДІАТРИ ТА СІМЕЙНІ ЛІКАРІ
---
АНЕСТЕЗІОЛОГИ, ХІРУРГИ
International journal of endocrinology Том 14, №8, 2018
The prevalence and structure of major risk factors in women with postmenopausal osteoporosis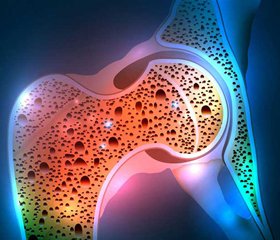 Authors:

Паньків І.В.
Вищий державний навчальний заклад України «Буковинський державний медичний університет», м. Чернівці, Україна



Categories:

Endocrinology



Sections:

Clinical researches
Summary
Вступ. Порушення мінеральної щільності кісткової тканини як причина інвалідизації і смерт­ності хворих внаслідок переломів кісток, за даними Всесвітньої організації охорони здоров'я, посідає четверте місце у світі за поширеністю після за серцево-судинних, онкологічних захворювань і цукрового діабету (ЦД). Мета. Вивчення частоти і структури основних факторів ризику остеопорозу і переломів у жінок із постменопаузним остеопорозом. Матеріали та методи. Обстежені 42 жінки віком від 53 до 72 років (середній вік — 63,9 ± 6,2 року), які перебували в періоді менопаузи. Остеопороз верифіковано за наявністю відповідного остеоденситометричного Т-критерію і/або низькоенергетичного перелому. Проведено цілеспрямоване опитування з виявленням факторів ризику остеопорозу і переломів відповідно до чинних клінічних рекомендацій і з використанням інструмента FRAX. Оцінено показники кісткового мінерального обміну і сироваткові рівні 25(ОН)D. Результати. З найбільшою частотою відзначалися такі фактори, як неадекватне забезпечення вітаміном D, порушення репродуктивної функції, а також ендокринопатії як соматогенні причини вторинного остеопорозу (цукровий діабет, ожиріння, гіпотиреоз), захворювання шлунково-кишкового тракту і асоційовані з остеопорозом стани (серцево-судинні захворювання). Висновки. Розроблено алгоритм діагностики і моніторингу остеопорозу у жінок менопаузного періоду на первинному рівні надання медичної допомоги.
Актуальность. Нарушение минеральной плотности костной ткани как причина инвалидизации и смертности больных в результате переломов костей, по данным Всемирной организации здравоохранения, занимает четвертое место в мире по распространенности после сердечно-сосудистых, онкологических заболеваний и сахарного диабета (СД). Цель. Изучение частоты и структуры основных факторов риска остеопороза и переломов у женщин с постменопаузным остеопорозом. Материалы и методы. Обследованы 42 женщины в возрасте от 53 до 72 лет (средний возраст — 63,9 ± 6,2 года), находившиеся в периоде менопаузы. Остеопороз верифицирован по наличию соответствующего остеоденситометрического Т-критерия и/или низкоэнергетического перелома. Проведен целенаправленный опрос с выявлением факторов риска остеопороза и переломов соответственно действующим клиническим рекомендациям и с использованием инструмента FRAX. Оценены показатели костного минерального обмена и сывороточные уровни 25(ОН)D. Результаты. С наибольшей частотой встречались такие факторы, как неадекватная обеспеченность витамином D, нарушение репродуктивной функции, а также соматогенные причины вторичного остеопороза (СД, ожирение, гипотиреоз), заболевания желудочно-кишечного тракта и ассоциированные с остеопорозом состояния. Выводы. Разработан алгоритм диагностики и мониторинга остеопороза у женщин менопаузного периода на первичном уровне оказания медицинской помощи.
Background. Violation of bone mineral density as a cause of disability and mortality due to fractures, according to the data of World Health Organization, rank fourth in the world in terms of the prevalence after cardiovascular diseases, cancer and diabetes mellitus. The purpose is to study the frequency and structure of the main risk factors for osteoporosis and fractures in women with postmenopausal osteoporosis. Materials and methods. The structure and prevalence of major risk factors of osteoporosis and fractures were studied in 42 women with postmenopausal osteoporosis. Osteoporosis was verified by the low-energy fracture and/or appropriate densitometry T-criterion. A focused survey was conducted to identify the risk factors of osteoporosis and fractures in accordance with clinical guidelines and by using the FRAX (Fracture Risk Calculator). The indicators of bone mineral metabolism and the level of circulating 25(OH)D were evaluated. Results. An inadequate supply of vitamin D, previous fractures and impaired reproductive function were the most frequent factors. Also, other factors were determined, such as the somatic causes of secondary osteoporosis (diabetes mellitus, obesity, hypothyroidism), diseases of the gastrointestinal tract and those associated with the osteoporosis. Conclusions. The algorithm is developed to diagnose and monitor osteoporosis in postmenopausal women at the level of primary medical care.
Keywords
остеопороз; переломи; денситометрія; фактори ризику
остеопороз; переломы; денситометрия; факторы риска
osteoporosis; fractures; densitometry; risk factors
For the full article you need to subscribe to the magazine.
Bibliography
Lorentzon M, Cummings SR. Osteoporosis: the evolution of a diagnosis. J Intern Med. 2015 Jun;277(6):650-61. doi: 10.1111/joim.12369.
Beard JR, Officer A, de Carvalho IA, et al. The world report on ageing and health: a policy framework for healthy ageing. Lancet. 2016 May 21;387(10033):2145-2154. doi: 10.1016/S0140-6736(15)00516-4.
Ralston SH, Fraser J. Diagnosis and management of osteoporosis. Practitioner. 2015 Dec;259(1788):15-9, 2.
Watts NB, Adler RA, Bilezikian JP, et al. Osteoporosis in Men: An Endocrine Society Clinical Practice Guideline. J Clin Endocrinol Metab. 2012 Jun;97(6):1802-22. doi: 10.1210/jc.2011-3045.
Cadet M, Honig S. Utility of bone densitometry in diagnostic evaluation and monitoring in regional migratory osteoporosis. J Clin Rheumatol. 2009 Apr;15(3):124-6. doi: 10.1097/RHU.0b013e31819dbe5c.
Leslie WD, Majumdar SR, Lix LM, et al. High fracture probability with FRAX usually indicates densitometric osteoporosis: implications for clinical practice. Osteoporos Int. 2012 Jan;23(1):391-7. doi: 10.1007/s00198-011-1592-3.
Binkley N, Bilezikian JP, Kendler DL, et al. Official positions of the International Society for Clinical Densitometry and Executive Summary of the 2005 Position Development Conference. J Clin Densitom. 2006 Jan-Mar;9(1):4-14. doi: 10.1016/j.jocd.2006.05.002.
Kanis JA, Compston J, Cooper C, et al. The burden of fractures in the European Union in 2010. Osteoporos Int. 2012;23(1):57.
Kanis JA, Burlet N, Cooper C, et al. European guidance for the diagnosis and management of osteoporosis in postmenopausal women. Osteoporos Int. 2008 Apr;19(4):399-428. doi: 10.1007/s00198-008-0560-z.
Pankiv V, Pankiv I. Association of vitamin D status with body mass index in adolescents in Ukraine. Rom J Diabetes Nutr Metab Dis. 2018;25(4):377-381. doi: 10.2478/rjnmd-2018-0045.
Ishtiaq S, Fogelman I, Hampson G. Treatment of post-menopausal osteoporosis: beyond bisphosphonates. J Endocrinol Invest. 2015 Jan;38(1):13-29. doi: 10.1007/s40618-014-0152-z.
Diab DL, Watts NB. Diagnosis and treatment of osteoporosis in older adults. Endocrinol Metab Clin North Am. 2013 Jun;42(2):305-17. doi: 10.1016/j.ecl.2013.02.007.
Rossini M, Adami S, Bertoldo F, et al. Guidelines for the diagnosis, prevention and management of osteoporosis. Reumatismo. 2016 Jun 23;68(1):1-39. doi: 10.4081/reumatismo.2016.870.
Holick MF, Binkley NC, Bischoff-Ferrari HA, et al. Evaluation, treatment, and prevention of vitamin D deficiency: an Endocrine Society clinical practice guideline. J Clin Endocrinol Metab. 2011 Jul;96(7):1911-30. doi: 10.1210/jc.2011-0385.
Camacho PM, Petak SM, Binkley N, et al. American Association of Clinical Endocrinologists and American College of Endocrinology Clinical Practice guidelines for the diagnosis and treatment of postmenopausal osteoporosis. Endocr Pract. 2016 Sep;22(9):1111-8. doi: 10.4158/EP161435.ESGL.
Kovalenko VN, Povoroznyuk VV, Bortkevych OP, et al. Guidance for diagnostic, prevention and management of osteoporosis in postmenopausal women. Ukraïnsʹkij revmatologìcnij zurnal. 2009;(37):23-39. (in Russian).
Similar articles

Authors: Григор'єва Н.В., Поворознюк В.В.
Український науково-медичний центр проблем остеопорозу, ДУ «Інститут геронтології імені Д.Ф. Чеботарьова НАМН України», м. Київ, Україна
"Pain. Joints. Spine." Том 7, №1, 2017
Categories: Rheumatology, Traumatology and orthopedics
Sections: Specialist manual


Authors:
Поворознюк В.В., Григор'єва Н.В., Іваник O.C. ДУ «Інститут геронтології імені Д.Ф. Чеботарьова НАМН України», м. Київ, Україна


"Тrauma" Том 21, №2, 2020
Categories: Traumatology and orthopedics
Sections: Clinical researches


Authors: Поворознюк В.В. (1), Григор'єва Н.В. (1), Kanis J.A. (2), Johansson H. (2), McCloskey E.V. (2)
1 - Український науково-медичний центр проблем остеопорозу, ДУ «Інститут геронтології імені Д.Ф. Чеботарьова НАМН України», м. Київ, Україна
2 - University of Sheffield Medical School, Beech Hill Road, Sheffield S10 2RX, UK
"Pain. Joints. Spine." Том 9, №4, 2019
Categories: Rheumatology, Traumatology and orthopedics
Sections: Clinical researches


Authors:
Поворознюк В.В.(1), Григор'єва Н.В.(1), Kanis J.A.(2), McCloskey E.V.(2), Johansson H.(2) (1) — Український науково-медичний центр проблем остеопорозу, ДУ «Інститут геронтології імені Д.Ф. Чеботарьова НАМН України», м. Київ, Україна (2) — Центр метаболічних захворювань кісток, Медична школа Університету Шеффілда, м. Шеффілд, Великобританія


"Pain. Joints. Spine." 3 (23) 2016
Categories: Rheumatology, Traumatology and orthopedics
Sections: Clinical researches