"News of medicine and pharmacy" №4 (686), 2019
Немедичні чинники споживання лікарських засобів у міжнародному і внутрішньоукраїнському вимірах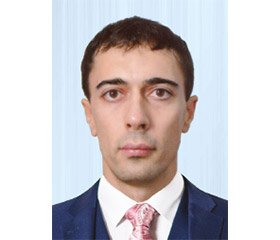 Authors:

Станіслав Князьков, аспірант кафедри соціології, Національний педагогічний університет ім. М.П. Драгоманова, м. Київ, Україна



Sections:

Medicine. Doctors. Society
Summary
Досить численний, проте маловідомий в Україні корпус праць зосереджується на немедичних особливостях споживання лікарських засобів (в тому числі й так званого нераціонального споживання). Такі праці можуть проілюструвати взаємозв'язок поміж так званими медичними віруваннями, уявленнями, переконаннями, нормами й цінностями, з одного боку, та практиками призначення та споживання лікарських засобів — з іншого й показати, як ці аспекти, в свою чергу, пов'язані з ширшими соціокультурними, інституційними та соціально-економічними чинниками (Thomas, Depledge, 2015). Соціокультурні особливості взаємодії лікарів, фармацевтичних працівників, споживачів лікарських засобів можуть накладати відбиток на те, які лікарські препарати призначаються лікарями, рекомендуються фармацевтами та провізорами, обираються користувачами самостійно. Особливості освіти медпрацівників, а також уявлення про соціальний статус споживача лікарських засобів так само можуть бути такими чинниками (Dew, Norris, Gabe, Chamberlain, Hodgetts, 2014). Так, наприклад, було виявлено, що споживачам лікарських засобів, які сприймаються як матеріально забезпечені, лікарі схильні призначати дорожчі лікарські засоби та більш комплексні схеми лікування (Zaharan, Williams, Bennett, 2014).
For the full article you need to subscribe to the magazine.
Bibliography
1. Князьков С. Соціологічна евалюація фармацевтичної діяльності: окреслення предметного поля // Соціологічні студії. — 2018. — 1(12). — С. 18-27.
2. Dew K., Norris P., Gabe J., Chamberlain K., Hodgetts D. Moral discourses and pharmaceutica–lised governance in households // Soc. Sci Med. — 2014. — Vol. 131. — Р. 272-279.
3. Gaygisiz Ü., Lajunen T. Socio-economic factors, cultural values, national personality and antibiotics use: A cross-cultural study among Euro–pean countries // Journal of Infection and Public Health. — 2017. — Vol. 10, Issue 6. — Р. 755-760.
4. Goossens H., Ferech M., Vander Stichele R., Elseviers M. ESAC Project Group. Outpatient anti–biotic use in Europe and association with resistance: a cross-national database study // Lancet. — 2005. — 365 (9459). — Р. 579-87.
5. Thomas F., Depledge M. Medicine 'misuse': implications for health and environmental sustainability // Soc. Sci Med. — 2015. — 143. — Р. 81-7.
6. Zaharan N., Williams D., Bennett K. Prescribing of antidiabetic therapies in Ireland: 10-year trends 2003–2012 // Ir. J. Med. Sci. — 2014. — Vol. 183. — Р. 311-18.
7. Міністерство охорони здоров'я. Фармацевтичний сектор. Отримано 18.08.2018 з: http://moz.gov.ua/ua/portal/ms_pharm_sector/
8. European strategic action plan on antibio–tic resistance. — 2018. Retrieved 17.08.2018 from: http://www.euro.who.int/__data/assets/pdf_file/0008/147734/wd14E_AntibioticResistance_111380.pdf?ua=1
9. Flash Eurobarometer 444. Antimicrobial Resistance. — 2016. Retrieved 21.08.2018 from: https://dbk.gesis.org/dbksearch/sdesc2.asp?no=6785&db=e&doi=10.4232/1.12686
10. Kaufmann D., Kraay A., Mastruzzi M. The Worldwide Governance Indicators: Methodology and Analytical Issues // World Bank Policy Research Working Paper. — 2010. — № 5430. Retreived 12.08.2018 from: https://ssrn.com/abstract=1682130
11. Special Eurobarometer 445. Antimicrobial Resistance. — 2016. Retreived 05.08.2018 from: http://ec.europa.eu/COMMFrontOffice/Public-Opinion
12. World Bank Policy Research Working Paper — 2018. — № 5430. Retreived 11.08.2018 from: https://ssrn.com/abstract=1682130
13. World Health Organization. Antimicrobial resistance: global report on surveillance. — 2014. Retreived 02.08.2018 from: http://www.who.int/drugresistance/documents/surveillancereport/en/
14. World Value Survey Association. — 2014. World Value Survey wave 6 Official Data File. Retrieved August 18, 2018 from http://www.worldvaluessurvey.org/
15. The 7 Schwartz cultural value orientation... Retreived 15.08.2018 from: https://www.researchgate.net/publication/304715744_The_7_Schwartz_cultural_value_orientation_scores_for_80_countries