"News of medicine and pharmacy" №4 (686), 2019
Память и покаяние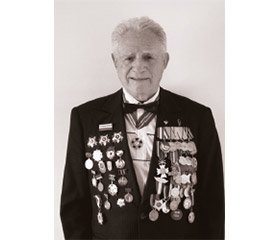 МАСТЕР С БОЛЬШОЙ БУКВЫ
О творчестве Иона Лазаревича Дегена читатели «Новостей медицины и фармации» имеют определенное представление. Его рассказы-воспоминания газета публиковала на протяжении более десяти лет. Достаточно назвать «Портреты учителей» в семи номерах газеты за 2018 год.
В девятнадцать лет, в 1944-м, Деген написал стихи, разлетевшиеся по стране без печатного станка и без имени автора. Мировая литература не знает более пронзительных и честных строк о войне, чем это восьмистишие, начинающееся словами: «Мой товарищ, в смертельной агонии / Не зови понапрасну друзей…» Евгений Евтушенко, издавший объемные «Строфы ХХ века», посчитал, что его антология не будет полной без стихотворения Иона –Дегена.
Меня представил ...
For the full article you need to subscribe to the magazine.
Similar articles