"Pain. Joints. Spine." Том 9, №1, 2019
XII International conference of young scientists "Diseases of the musculoskeletal system and age", dedicated to the memory of professor Ye.P. Podrushniak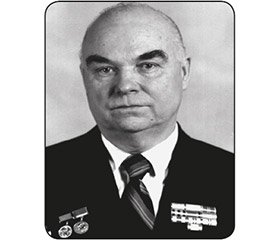 Подрушняк Євген Павлович (1924–2008),
доктор медичних наук, професор, заслужений діяч науки і техніки України, лауреат Державної премії України, академік Української академії наук національного прогресу
21–22 лютого 2019 року в місті Києві на базі ДУ «Інститут геронтології імені Д.Ф. Чеботарьова НАМН України» відбулася ХII Міжнародна конференція молодих учених «Захворювання кістково–м'язової системи та вік», присвячена пам'яті проф. Є.П. Подрушняка.
Біографічні дані. З 1961 по 1992 рік Євген Павлович Подрушняк був науковим керівником клінічного відділу вікових змін і захворювань опорно–рухового апарату Інституту геронтології АМН України, з 1997 року — віце–президентом Української асоціації остеопорозу, з 1999 ...
For the full article you need to subscribe to the magazine.
Similar articles