"Hypertension" №3-4 (65-66), 2019
Шановні читачі!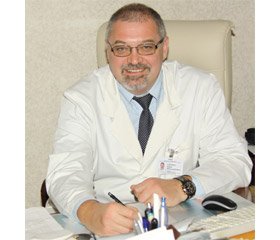 Уперше за більш ніж десятилітню історію нашого журналу ми були вимушені за причин, не залежних від редакції, об'єднати 2 номери журналу в один. Приносимо свої вибачення, але ми намагалися зробити так, щоб за обсягом інформації вміст цього подвійного номера відповідав вмісту двох номерів, щоб ви не втратили нічого.
У цьому номері, який вийде до Конгресу кардіологів України, ми розмістили інформацію про нашу щорічну конференцію із резолюцією, звітом та працями молодих вчених, поданими на конкурс, традиційно проведений під час конференції. Також навели матеріали із щорічного Конгресу Європейського товариства гіпертензії, який пройшов наприкінці червня у Мілані. Ми вважаємо, що така поінформованість ...
For the full article you need to subscribe to the magazine.
Similar articles