"Pain. Joints. Spine." Том 9, №3, 2019
Congratulations on the award!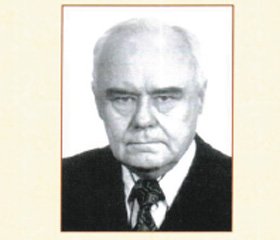 25 квітня 2019 року на засіданні Президії Національної академії наук України було проведено нагородження вчених за кращі наукові дослі–дження.
Премією імені Д.Ф. Чеботарьова 2019 року за цикл робіт «Механізми розвитку, діагностика, профілактика та лікування захворювань кістково-м'язової системи у людей літнього віку» нагороджені доктор медичних наук, керівник відділу Державної установи «Інститут геронтології імені Д.Ф. Чеботарьова НАМН України» Владислав Володимирович Поворознюк та його співробітники — доктор медичних наук, провідний науковий співробітник Державної установи «Інститут геронтології імені Д.Ф. Чеботарьова НАМН України» Наталія Вікторівна Григор'єва та доктор медичних наук, головний науковий співробітник Державної установи «Інститут геронтології імені Д.Ф ...
For the full article you need to subscribe to the magazine.
Similar articles