"Pain. Joints. Spine." Том 9, №3, 2019
Vitamin D status in patients with nontraumatic transient loss of consciousness (literature review)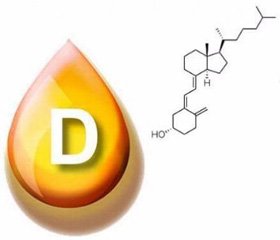 Summary
У статті поданий аналіз новітніх наукових досягнень із вивчення проблематики вітамін-D-статусу в пацієнтів із різними етіопатогенетичними варіантами транзиторних втрат свідомості нетравматичного генезу. Результати останніх наукових досліджень дають змогу припустити, що вітамін D може справляти опосередковану, а в деяких випадках і пряму дію в патогенезі транзиторних втрат свідомості. Дані щодо причинно-наслідкового зв'язку між низьким статусом вітаміну D і синкопальними станами є змішаними, суперечливими й неоднозначними, що великою мірою пов'язано із використанням різних доз вітаміну, його вихідною концентрацією, тривалістю терапії, генетичними відмінностями рецептора вітаміну D, різним віком, фізичними параметрами обстежуваних, прийомом ліків, особливостями харчування з використанням спеціальних добавок, відмінностями у фізичній активності, особливостями клімату, порою року тощо. До сьогодні немає переконливих даних про користь застосування вітаміну D у лікуванні та профілактиці синкопе. Більшість досліджень мають спостережний характер та стосуються в основному дорослої популяції, а тому перспективним напрямком розвитку науки в цій галузі є проведення рандомізованих контрольованих досліджень з акцентуацією на дитяче населення.
В статье представлен анализ новейших научных достижений по изучению проблематики витамин-D-статуса у пациентов с различными этиопатогенетическими вариантами преходящих потерь сознания нетравматического генеза. Результаты последних научных исследований позволяют предположить, что витамин D может оказывать опосредованное, а в некоторых случаях и прямое действие в патогенезе транзиторных потерь сознания. Данные о причинно-следственной связи между низким статусом витамина D и синкопальными состояниями являются смешанными, противоречивыми и неоднозначными, что во многом связано с использованием различных доз витамина, его исходной концентрацией, продолжительностью терапии, генетическими различиями рецептора витамина D, разным возрастом, физическими параметрами исследуемых, приемом лекарств, особенностями питания с использованием специальных добавок, различиями в физической активности, особенностями климата и временем года и др. До сих пор нет убедительных данных о пользе применения витамина D в лечении и профилактике обмороков. Большинство исследований имеют наблюдательный характер и касаются в основном взрослой популяции, поэтому перспективным направлением развития науки в этой области является проведение рандомизированных контролируемых исследований с акцентуацией на детское население.
The article presents an analysis of the recent scientific findings on vitamin D status in patients with different etiopathogene­tic varieties of nontraumatic transient loss of consciousness. The results of recent researches suggest that vitamin D may play an indirect and, in some cases, direct role in the pathogenesis of nontraumatic transient loss of consciousness. Data on the cause-effect relationship between a low vitamin D status and syncope are mixed, controversial and ambiguous, which is largely due to the use of different doses of vitamin D, its initial concentration, duration of therapy, genetic diffe­rences in the vitamin D receptors, different age groups, physical parameters of the surveyed, medications, peculiarities of nutrition with special supplements, differences in physical activity, peculiarities of the climate and season, and others. Until now there is no convincing evidence of the benefits of using vitamin D in the treatment and prevention of syncope. Most studies are observational and relate mainly to adult populations. Therefore, randomized controlled studies focused on children may be a promising field of research.
Keywords
нетравматичні транзиторні втрати свідомості; рефлекторні синкопе; ортостатична гіпотензія; кардіогенні синкопе; епілепсія; психогенні синкопе; вітамін D; огляд
нетравматические транзиторные потери сознания; рефлекторные синкопе; ортостатическая гипотензия; кардиогенные синкопе; эпилепсия; психогенные синкопе; витамин D; обзор
nontraumatic transient loss of consciousness; reflex syncope; orthostatic hypotension; cardiogenic syncope; epilepsy; psychogenic syncope; vitamin D; review
For the full article you need to subscribe to the magazine.
Bibliography
1. Saggese G., Vierucci F., Prodam F., et al. Vitamin D in pediatric age: consensus of the Italian Pediatric Society and the Italian Society of Preventive and Social Pediatrics, jointly with the Italian Federation of Pediatricians. Ital. J. Pediatr. 2018. 44(1). 51. doi: 10.1186/s13052-018-0488-7.
2. Esposito S., Lelii M. Vitamin D and respiratory tract infections in childhood. BMC Infect. Dis. 2015. 15. Р. 487.
3. Muehleisen B., Gallo R.L. Vitamin D in allergic di–sease: shedding light on a complex problem. J. Allergy ClinImmunol. 2013. 131(2). Р. 324-9.
4. Cadario F., Prodam F., Savastio S. et al. Vitamin D status and type 1 diabetes in children: evaluation accor–ding to latitude and skin color. Minerva Pediatr. 2015. 67(3). Р. 263-7.
5. Erdem T., Ferat Ç., Nurdan Y.A. et al. Vitamin and mineral deficiency in children newly diagnosed with celiac disease. Turk. J. Med. Sci. 2015. 45(4). Р. 833-6.
6. Jamka M., Woźniewicz M., Walkowiak J. et al. The effect of vitamin D supplementation on selected inflammatory biomarkers in obese and overweight subjects: a systematic review with meta-analysis. Eur. J. Nutr. 2016. 55(6). Р. 2163-76.
7. Saad K., Abdel-Rahman A.A., Elserogy Y.M. et al. Vitamin D status in autism spectrum disorders and the efficacy of vitamin D supplementation in autistic children. Nutr. Neurosci. 2016. 19(8). Р. 346-51.
8. Autier P., Boniol M., Pizot C., Mullie P. Vitamin D status and ill health: a systematic review. Lancet Diabetes Endocrinol. 2014. 2(1). Р. 76. doi: 89.10.1016/S2213-8587(13)70165-7.
9. Autier P., Mullie P., Macacu A. et al. Effect of vitamin D supplementation on non-skeletal disorders: a systematic review of meta-analyses and randomised trials. Lancet Diabetes Endocrinol. 2017. 5(12). Р. 986. doi: 1004.10.1016/S2213-8587(17)30357-1.
10. Rusinska A., Płudowski P., Walczak M. et al. Vitamin D Supplementation Guidelines for General Population and Groups at Risk of Vitamin D Deficiency in Poland. Pain Joint Spain. 2019. 9(1). Р. 2-27. doi: 10.22141/2224-1507.9.1.2019.163055.
11. Butler I.J., Lankford J.E., Hashmi S.S., Numan M.T. Biogenic amine metabolism in juvenile neurocardiogenic syncope with dysautonomia. Ann. Clin. Transl. Neurol. 2014. 1. Р. 251-7.
12. Ghaznain M., Donnelly T.M., HalpennyL. Tilt Table Test Outcome in the Diagnosis and Prevalence of Syncope in Patients with Vitamin D and Vitamin B12 Deficiency. Age and Ageing. 2017. 46(3). Р. 13-59.
13. Arici B., Maeder M., Schuetz P. et al. Potential Role of Biomarkers in the Management of Syncope. International Journal of Clinical Medicine. 2012. 3. doi: 10.4236/ijcm.2012.37A131.
14. Brignole M., Moya A., de Lange F.J. et al. 2018 ESC Guidelines for the diagnosis and management of syncope. European Heart Journal. 2018. 39(21). Р. 883-48.
15. Wadhwania R. Is Vitamin D Deficiency Implicated in Autonomic Dysfunction? J. Pediatr. Neurosci. 2017. 12(2). Р. 119-123.
16. DeLuca G.C., Kimball S.M., Kolasinski J. et al. Review: The role of vitamin D in nervous system health and disease. Neuropathol. Appl. Neurobiol. 2013. 39. Р. 458-484.
17. Santillan G.E., Vazquez G., Boland R. Activation of a b-adrenergic-sensitive signal transduction pathway by the secosteroid hormone 1,25-oh2 vitamin D3 in chick heart. J. Mol. Cell. Cardiol. 1999. 31. Р. 1095-104.
18. Ashangari C., Suleman A. Vitamin D Deficiency Study in Postural Orthostatic Tachycardia Syndrome. Circulation: Cardiovascular Quality and Outcomes. 2015. 8. Р. 121.
19. Chaudhari S.A., Sacerdote A., Bahtiyar G. 1-a hydroxylation defect in postural orthostatic tachycardia syndrome: Remission with calcitriol supplementation. BMJ Case Rep. 2012. doi: 10.1136/bcr.02.2012.5730.
20. Matter M., El-Sherbiny E., Elmougy A. et al. Myocardial function in Saudi adolescents with Vitamin D deficiency: Tissue Doppler imaging study. J. Saudi Heart Assoc. 2016. 28. Р. 22-30.
21. Ometto F., Stubbs B., Annweiler C. et al. Hypovitaminosis D and orthostatic hypotension: A systematic review and meta analysis. J. Hypertens. 2016. 34. Р. 1036-43.
22. Annweiler C., Schott A.M., Rolland Y., Beauchet O. Vitamin D deficiency is associated with orthostatic hypotension in oldest-old women. J. Intern. Med. 2014. 276(3). Р. 285-95. doi: 10.1111/joim.12201.
23. Witham M.D., Price R.J., Struthers A.D. et al. Effect of vitamin D supplementation on orthostatic hypotension: data from the vitamin D in isolated systolic hypertension randomized controlled trial. J. Hypertens. 2014. 32(8). Р. 1693-9. doi: 10.1097/HJH.0000000000000223.
24. Shaltout H.A. Abstract P396: Vitamin D Supplementation Improves Cardiovascular Response to Head Up Tilt in Adolescents Suffering from Syncope. Hypertension. 2018. 72. Р. 396.
25. Nigwekar S.U., Thadhani R. Vitamin D receptor activation: Cardiovascular and renal implications. Kidney International Supplements. 2003. 3(5). Р. 427-430.
26. McCarroll K.G., Robinson D.J., Coughlan A. et al. Vitamin D and orthostatic hypotension. Age and Ageing. 2012. 41(6). Р. 810-813.
27. Holick M.F. Vitamin D deficiency. N. Engl. J. Med. 2007. 357. Р. 266-81.
28. Mheid I.Al., Patel R.S., Tangpricha V., Quyyumi A.A. Vitamin D and cardiovascular disease: is the evidence solid? European Heart Journal. 2013. 34(48). Р. 3691-3698.
29. O'Connell T.D., Berry J.E., Jarvis A.K. et al.1,25-Dihydroxyvitamin D3 regulation of cardiac myocyte proli–feration and hypertrophy. The American Journal of Physiology — Heart and Circulatory Physiology. 1997. 272(4). Р. 1751-1758.
30. Patel R., Rizvi A.A. Vitamin D deficiency in patients with congestive heart failure: mechanisms, manifestations, and management. Southern Medical Journal. 2011. 104(5). Р. 325-330.
31. Pandit A., Mookadam F., Boddu S. et al. Vitamin D levels and left ventricular diastolic function. Open Heart. 2014. 1. e000011. doi:10.1136/openhrt-2013-000011.
32. Savica V., Bellinghieri G., Monardo P. et al. An update on calcium metabolism alterations and cardiovascular risk in patients with chronic kidney disease: questions, myths and facts. Journal of Nephrology. 2013. 26(3). Р. 456-464.
33. Santoro D., Lucisano S., Gagliostro G. et al. Vitamin D receptor polymorphism in chronic kidney disease patients with complicated cardiovascular disease. J. Ren. Nutr. 2015. 25(2). Р. 187-93. doi: 10.1053/j.jrn.2014.10.022.
34. Demir M., Uyan U., Melek M. The effects of vitamin D deficiency on atrial fibrillation. Clinical and Applied Thrombosis/Hemostasis. 2014. 20(1). Р. 98-103.
35. Chen W.R., Liu Z.Y., Shi Y. et al. Relation of low vitamin D to nonvalvular persistent atrial fibrillation in Chinese patients. Annals of Noninvasive Electrocardiology. 2014. 19(2) Р. 166-173.
36. Hanafy D.A., Chang S.L., Lu Y.Y. et al. Electromechanical effects of 1,25-dihydroxyvitamin d with antiatrial fibrillation activities. Journal of Cardiovascular Electrophysiology. 2014. 25(3). Р. 317-323.
37. Rienstra M., Cheng S., Larson M. G. et al. Vitamin D status is not related to development of atrial fibrillation in the community. The American Heart Journal. 2011. 162(3). Р. 538-541.
38. Cerit L., Оzcem B., Cerit Z., Duygu H. Preventive Effect of Preoperative Vitamin D Supplementation on Postoperative Atrial Fibrillation. Braz. J. Cardiovasc .Surg. 2018. 33(4). Р. 347-352. doi: 10.21470/1678-9741-2018-0014.
39. Nalbant A., Vatan M.B., Varım P. et al. Does Vitamin D Deficiency Effect Heart Rate Variability in Low Cardiovascular Risk Population? Open Access Maced. J. Med. Sci. 2017. 5(2). Р. 197-200. doi: 10.3889/oamjms.2017.041.
40. Mangat J.S., Till J., Bridges N. Hypocalcaemiamimickinglong QT syndrome: casereport. Eur. J. Pediatr. 2008. 167(2). Р. 233-5.
41. Fernando M.P., Perera1 P.J., Uyangoda K. et al. Hypocalcaemia leading to supra ventricular tachycardia in a threemonth old Sri Lankan infant with vitamin D deficient rickets: a case report. Ceylon Medical Journal. 2017. 62. Р. 242-43.
42. Carbone F., Mach F., Vuilleumier N., Montecucco F. Potential pathophysiological role for the vitamin D deficiency in essential hypertension. World Journal of Cardio–logy. 2014. 6(5). Р. 260-276.
43. Hollo A., Clemens Z., Lakatos P. Epilepsyand vitamin D. Int. J. Neurosci. 2014. 124(6). Р. 387-93. doi: 10.3109/00207454.2013.847836.
44. Samaniego E.A., Sheth R.D. Bone consequences of epilepsy and antiepileptic medications. Semin. Pediatr. Neurol. 2007. 14. Р. 196-200.
45. Sonmez F.M., Donmez A., Namuslu M. et al. Vitamin D Deficiency in children with newly diagnosed idiopathic epilepsy. J. Child Neurol. 2015. 30. Р. 1428-32.
46. Aksoy A., Sonmez F.M., Deger O. et al. The effects of antiepileptic drugs on the relationships between leptin levels and bone turnover in prepubertal children with epilepsy. J. Pediatr. Endocrinol. Metab. 2011. 24. Р. 703-8.
47. Borusiak P., Langer T., Heruth M. et al. Antiepileptic drugs and bone metabolism in children: data from 128 patients. J. Child Neurol. 2013. 28. Р. 176-83.
48. Fong C.Y., Riney C.J. Vitamin D deficiency among children with epilepsy in South Queensland. J. Child Neurol. 2014. 29. Р. 368-73.
49. Khalifah R.Al., Hudairi A., Homyani D.Al. Vitamin D supplementation to prevent vitamin D deficiency for children with epilepsy Randomized pragmatictrial protocol. Medicine (Baltimore). 2018. 97(40). e12734. doi: 10.1097/MD.0000000000012734.
50. Christiansen C., Rodbro P., Sjo O. Anticonvulsant action of vitamin D in epileptic patients? A controlled pilot study. Brit. Med. J. 1974. 2. Р. 258-9.
51. Hollo A., Clemens Z., Kamondi A. et al. Correction of vitamin D deficiency improves seizure control in epilepsy: a pilot study. Epilepsy Behav. 2012. 24. Р. 131-3.
52. Mikati M.A., Dib L., Yamout B. et al. Two rando–mized vitamin D trials in ambulatory patients on anticonvulsants: impact on bone. Neurology. 2006. 12. Р. 2005-14.
53. Rajesh A., Mukhtyar B. Peer review and authorizationin EPEN meetingdate. Network EPE, ed. 2015.
54. Gniatkowska-Nowakowska A. Fracturesinepilepsychildren. Seizure. 2010. 19. Р. 324-5.
55. Tekgul H., Dizdarer G., Demir N. et al. Antiepileptic drug-induced osteopenia in ambulatory epileptic children receiving a standard vitamin D3 supplement. J. Pediatr. Endocrinol. Metab. 2005. 18. Р. 585-8.
56. Harris H.W. Vitamin D deficiency and psychiatric illness. Current Psychiatry. 2013. 12(4). Р. 18-27.