"Hypertension" №5-6 (67-68), 2019
Шановні читачі!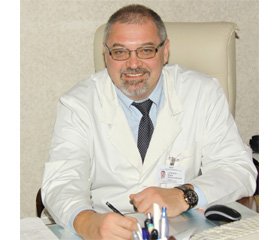 За час, що минув після виходу минулого номера, із великим успіхом пройшли 2 важливі події, цікаві для тематики нашого журналу: Європейський (31 серпня — 4 вересня, Париж, Франція) та Національний конгреси кардіологів (25–27 вересня, Київ). Слід підкреслити, що участь української делегації у європейському конгресі була достатньо широкою: усні та стендові доповіді, рецензування нових європейських рекомендацій, представлення вітчизняної кардіологічної спільноти на стенді Української асоціації кардіологів, участь у сесіях та симпозіумах тощо. Вітчизняний конгрес кардіологів також пройшов із великим успіхом. Традиційно на сторінках поточного номера ми намагалися представити найбільш значимі результати з обох знакових подій у вигляді репортажу. Зрозуміло, що ми не ...
For the full article you need to subscribe to the magazine.
Similar articles