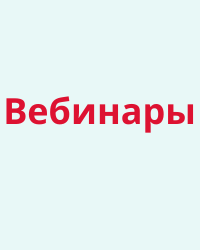 ---
СІМЕЙНІ ЛІКАРІ ТА ТЕРАПЕВТИ
---
НЕВРОЛОГИ, НЕЙРОХІРУРГИ, ЛІКАРІ ЗАГАЛЬНОЇ ПРАКТИКИ, СІМЕЙНІ ЛІКАРІ
---
СТОМАТОЛОГИ
---
ІНФЕКЦІОНІСТИ, СІМЕЙНІ ЛІКАРІ, ПЕДІАТРИ, ГАСТРОЕНТЕРОЛОГИ, ГЕПАТОЛОГИ
---
ТРАВМАТОЛОГИ
---
ОНКОЛОГИ, (ОНКО-ГЕМАТОЛОГИ, ХІМІОТЕРАПЕВТИ, МАМОЛОГИ, ОНКО-ХІРУРГИ)
---
ЕНДОКРИНОЛОГИ, СІМЕЙНІ ЛІКАРІ, ПЕДІАТРИ, КАРДІОЛОГИ ТА ІНШІ СПЕЦІАЛІСТИ
---
АНЕСТЕЗІОЛОГИ, ХІРУРГИ
"Тrauma" Том 20, №5, 2019
The changes in purine metabolism in osteoarticular form of lung cancer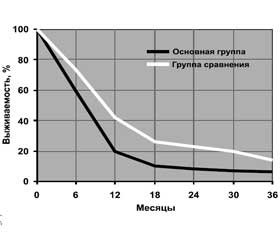 Summary
Актуальність. Актуальність проблеми набуває особливої значущості у зв'язку з почастішанням випадків метастазування раку легені (РЛ) у скелет, що істотно погіршує показники виживаності хворих. Ця так звана кістково-суглобова форма РЛ спостерігається в 30–40 % випадків захворювання. Пуринові основи належать до біомаркерів кісткових метастазів при РЛ, але їх діагностична та прогностична роль не вивчена. Мета: визначити стан пуринового метаболізму при кістково-суглобовій формі РЛ з оцінкою клініко-патогенетичної значущості виявлених змін. Матеріали та методи. Обстежено 123 хворих (усі чоловіки) віком від 24 до 79 років. Співвідношення периферичної і центральної форм раку становило 1 : 4, дрібноклітинного та недрібноклітинного гістологічного варіанта — 1 : 4, а IВ, IIА, IIВ, IIIА, IIIВ та IV стадій захворювання — 1 : 2 : 4 : 6 : 5 : 6. Кількість хворих із метастазами в лімфатичні вузли та віддалені органи становила 89 і 62 % відповідно. У сироватці крові вивчали рівні продуктів пуринового метаболізму — сечової кислоти, оксипуринолу, аденіну, гуаніну, ксантину, гіпоксантину, активності ксантиноксидази, ксантиндезамінази, аденозиндезамінази та 5-нуклеотидази. Результати. Дисметаболізм пуринів спостерігається у 98 % від числа хворих на РЛ, що проявляється підвищенням концентрації у крові сечової кислоти й оксипуринолу, активності ксантиноксидази й аденозиндезамінази. Показники пуринового обміну при РЛ відбивають ступінь тяжкості перебігу захворювання, пов'язані з локалізацією та морфологічною формою пухлинного процесу, проростанням у грудну стінку, трахею та стравохід, наявністю компресійного синдрому й обтураційного ателектазу. Кістково-суглобову форму РЛ встановлено у 32 % від числа хворих на РЛ, що супроводжується збільшенням показників урикемії, оксипуринолемії й аденінемії, що беруть участь в патогенетичних побудовах пухлинного процесу. Рівень аденіну (6-амінопурину) щодо метастазів РЛ у скелет має прогнознегативну значущість. Виживаність хворих з кістково-суглобовою формою РЛ гірша, ніж у інших пацієнтів.
Актуальность. Актуальность проблемы приобретает особую значимость в связи с учащением случаев метастазирования рака легкого (РЛ) в скелет, что существенно ухудшает показатели выживаемости больных. Эта так называемая костно-суставная форма РЛ наблюдается в 30–40 % случаев заболевания. Пуриновые основания относятся к биомаркерам костных метастазов при РЛ, но их диагностическая и прогностическая роль не изучена. Цель: определить состояние пуринового метаболизма при костно-суставной форме РЛ с оценкой клинико-патогенетической значимости выявленных изменений. Материалы и методы. Обследованы 123 больных (все мужчины) в возрасте от 24 до 79 лет. Соотношение периферической и центральной форм рака составило 1 : 4, мелкоклеточного и немелкоклеточного гистологического варианта — 1 : 4, а IВ, IIА, IIВ, IIIА, IIIВ и IV стадий заболевания — 1 : 2 : 4 : 6 : 5 : 6. Количество больных с метастазами в лимфатические узлы и отдаленные органы составило 89 и 62 % соответственно. В сыворотке крови изучали уровни продуктов пуринового метаболизма — мочевой кислоты, оксипуринола, аденина, гуанина, ксантина, гипоксантина, активности ксантиноксидазы, ксантиндезаминазы, аденозиндезаминазы и 5-нуклеотидазы. Результаты. Дисметаболизм пуринов наблюдается у 98 % от числа больных РЛ, что проявляется повышением концентраций в крови мочевой кислоты и оксипуринола, активности ксантиноксидазы и аденозиндезаминазы. Показатели пуринового обмена при РЛ отражают степень тяжести течения заболевания, связаны с локализацией и морфологической формой опухолевого процесса, прорастанием в грудную стенку, трахею и пищевод, наличием компрессионного синдрома и обтурационного ателектаза. Костно-суставная форма РЛ установлена у 32 % от числа больных РЛ и сопровождается увеличением показателей урикемии, оксипуринолемии и аденинемии, которые участвуют в патогенетических построениях опухолевого процесса. Уровень аденина (6-аминопуринa) в отношении метастазов РЛ в скелет обладает прогнознегативной значимостью. Выживаемость больных с костно-суставной формой РЛ хуже, чем у остальных пациентов.
Background. The urgency of the problem is of particular importance due to the increased incidence of lung cancer (LC) metastasis into the skeleton, which significantly worsens the survival rate of patients. This so-called "osteoarticular form" of LC is observed in 30–40 % cases of the disease. Purine bases belong to the biomarkers of bone metastases in LC, but their diagnostic and prognostic role has not been studied. The purpose was to determine the state of purine metabolism in the "osteoarticular form" of LC with the assessment of the clinical and pathogenetic significance of the identified changes. Materials and methods. The study enrolled 123 patients (all men) aged from 24 to 79 years. The ratio of the peripheral and central forms of cancer was 1 : 4, small-cell to non-small-cell histological variant — 1 : 4, and IB, IIA, IIB, IIIA, IIIB and IV stages of the disease — 1 : 2 : 4 : 6 : 5 : 6. The number of patients with metastases to the lymph nodes and distant organs was 89 and 62 %, respectively. The blood serum levels of products of purine metabolism (uric acid, oxypurinol, adenine, guanine, xanthine, hypoxanthine, xanthine oxidase, xanthine deaminase, adenosine deaminase, and 5'-nucleotidase activities) were studied. Results. Purine dysmetabolism is observed in 98 % of the patients with LC, which manifested by increased concentrations of uric acid and oxypurinol in the blood, xanthine oxidase and adenosine deaminase activities. The parameters of purine metabolism in LC reflect the severity of the disease, associated with the localization and morphological form of the tumor process, invasion in the breast, trachea, and esophagus, the presence of nerve root syndrome and obstructive atelectasis. Thirty-two per cent of the patients with LC were found to have the "osteoarticular form" of LC accompanying by an increase in the indices of uricemia, oxypurinemia, and adeninemia, involved in the pathogenetic constructs of the tumor process. The level of adenine (6-aminopurine) relating to the LC metastases in the skeleton has a predictive negative value. The survival of patients with "osteoarticular form" of LC is worse than in other patients.
Keywords
рак; легеня; скелет; пурин; метаболізм
рак; легкое; скелет; пурины; метаболизм
cancer; lung; skeleton; purines; metabolism
For the full article you need to subscribe to the magazine.
Bibliography
1. Muzamil J., Bashir S., Guru F.R., Nabi F., Bhat G.M. Squamous cell carcinoma lung with skeletal muscle involvement: a 8-year study of a tertiary care hospital in Kashmir. Indian J. Med. Paediatr. Oncol. 2017. 38(4). 456-60. doi: 10.4103/ijmpo.ijmpo_169_16.
2. Latimer K.M. Lung cancer: clinical presentation and diagnosis. FP Essent. 2018. 464(1). 23-6.
3. Ceniceros L., Aristu J., Castanon E., Rolfo C., Legaspi J., Olarte A. et al. Stereotactic body radiotherapy (SBRT) for the treatment of inoperable stage I non-small cell lung cancer patients. Clin. Transl. Oncol. 2015. 55(8). 213-9. doi: 10.1007/s12094-015-1361-4.
4. Wilkins C.M., Johnson V.L., Fargason R.E., Birur B. Psychosis as a sequelae of paraneoplastic syndrome in small-cell lung carcinoma: A psycho-neuroendocrine interface. Clin. Schizophr. Relat. Psychoses. 2017. 22(11). 153-8. doi: 10.3371/CSRP.CWVJ.111717.
5. Deberne M., Ropert S., Billemont B., Daniel C., Chapron J., Goldwasser F. Inaugural bone metastases in non-small cell lung cancer: a specific prognostic entity? BMC Cancer. 2014. 14(10). 416-26. doi: 10.1186/1471-2407-14-416.
6. Ulas A., Bilici A., Durnali A., Tokluoglu S., Akinci S., Silay K. et al. Risk factors for skeletal-related events (SREs) and factors affecting SRE-free survival for nonsmall cell lung cancer patients with bone metastases. Tumour. Biol. 2016. 15(8). 161-6. doi: 10.1007/s13277-015-3907-z.
7. Da Silva G.T., Bergmann A., Thuler L.C. Skeletal related events in patients with bone metastasis arising from non-small cell lung cancer. Support. Care Cancer. 2018. 5(7). 143-9. doi: 10.1007/s00520-015-2835-1.
8. Garcia-Gil M., Camici M., Allegrini S., Pesi R., Petrotto E., Tozzi M.G. Emerging role of purine metabolizing enzymes in brain function and tumors. Int. J. Mol. Sci. 2018. 19(11). 3598. doi: 10.3390/ijms19113598.
9. Yiu A., Van Hemelrijck M., Garmo H., Holmberg L., Malmström H., Lambe M. et al. Circulating uric acid levels and subsequent development of cancer in 493,281 individuals: findings from the AMORIS Study. Oncotarget. 2017. 26(8). 42332-42. doi: 10.18632/oncotarget.16198.
10. Dovell F., Boffetta P. Serum uric acid and cancer mortality and incidence: a systematic review and meta-analysis. Eur. J. Cancer. Prev. 2018. 27(4). 399-405. doi: 10.1097/CEJ.0000000000000440.
11. Sun Q., Zhao W., Wang L., Guo F., Song D., Zhang Q. et al. Integration of metabolomic and transcriptomic profiles to identify biomarkers in serum of lung cancer. J. Cell. Biochem. 2019. 25(2). 28482. doi: 10.1002/jcb.28482.
12. Meder L., König K., Fassunke J., Ozretić L., Wolf J., Merkelbach-Bruse S. et al. Implementing amplicon-based next generation sequencing in the diagnosis of small cell lung carcinoma metastases. Exp. Mol. Pathol. 2015. 99(3). 682-6. doi: 10.1016/j.yexmp.2015.11.002.
13. Hu M., Zhi X., Zhang J. Radiofrequency ablation (RFA) for palliative treatment of painful non-small cell lung cancer (NSCLC) rib metastasis: Experience in 12 patients. Thorac. Cancer. 2015. 6(6). 761-4. doi: 10.1111/1759-7714.12258.
14. He Y.F., Luo H.Q., Wang W., Chen J., Yao Y.W., Cai S.B. et al. Clinical features and prognosis-associated factors of non-small cell lung cancer exhibiting symptoms of bone metastasis at the time of diagnosis. Oncol. Lett. 2015. 9(6).2706-12.
15. Cetin K., Christiansen C.F., Jacobsen J.B., Nørgaard M., Sørensen H.T. Bone metastasis, skeletal-related events, and mortality in lung cancer patients: a Danish population-based cohort study. Lung. Cancer. 2014. 86(2). 247-54. doi: 10.1016/j.lungcan.2014.08.022.
16. Goodwin C.R., Khattab M.H., Sankey E.W., Elder B.D., Kosztowski T.A., Sarabia-Estrada R. et al. Factors associated with life expectancy in patients with metastatic spine disease from adenocarcinoma of the lung. Global. Spine J. 2015. 5(5). 417-24. doi: 10.1055/s-0035-1554778.
17. Oliveira M.F., Rotta J.M., Botelho R.V. Survival analysis in patients with metastatic spinal disease: the influence of surgery, histology, clinical and neurologic status. Arq. Neuropsiquiatr. 2015. 73(4). 330-5. doi: 10.1590/0004-282X20150003.
18. Avenel G., Rousseau T., Abramovici-Roels O., Paillotin D., Lequerré T., Vittecoq O. Arthritis due to metastasis. Joint Bone Spine. 2015. 82(1). 66-7. doi: 10.1016/j.jbspin.2014.07.004.
19. Pedley A.M., Benkovic S.J. A new view into the regulation of purine metabolism: the purinosome. Trends. Biochem. Sci. 2017. 42(1). 141-54. doi: 10.1016/j.tibs.2016.09.009.
20. Hoshino A., Costa-Silva B., Shen T.L., Rodrigues G., Hashimoto A., Tesic Mark M. Tumour exosome integrins determine organotropic metastasis. Nature. 2015. 527(7578). 329-35. doi: 10.1038/nature15756.
21. Yamaguchi S., Kageyama S., Miura K., Kato S. Pharmacological treatment for bone metastasis. Gan To Kagaku Ryoho. 2015. 42(11). 1342-5.