"Тrauma"
About the edition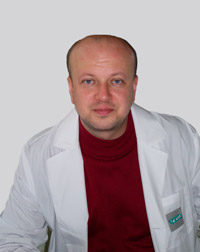 Editor-in-Chief
Klimovitsky Vladimir
Laureate of the State prize of Ukraine, Honorary Doctor of Ukraine, Director of Scientific Research Institute of Traumatology and Orthopedics, DM, Professor.
Deputy chief editor Lobanov G.V.
Executive Secretary Goncharova L.D.
Publication frequency: 6 times per year.
Registration Certificate КВ № 15994-4466 Р. Issued by the Ministry of Justice of Ukraine 02.11.2009.
Presented in scientific and specialized databases Ulrichsweb Global Serials Directory, WorldCat, RISC (Science Index), Google Scholar, "Dzherelo", Cyberleninka, Vernadsky National Library of Ukraine, CrossRef, International Committee of Medical Journal Editors (ICMJE), SHERPA/RoMEO, Bielefeld Academic Search Engine (BASE), Naukova periodyka Ukrai'ny, NLM-catalog.
The journal is included in the new List of scientific publications of the Higher attestation Commission, which can publish results of dissertations on competition of scientific degrees of doctor and candidate of Sciences. Order of the MES from 13.07.2015 № 747.
Index for Subscription via Post Office (Ukraine): 96022.
ISSN 1608-1706 (print)
ISSN 2307-1397 (online)