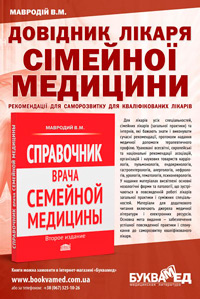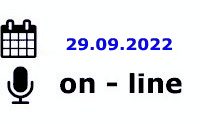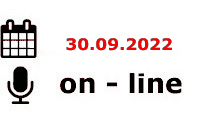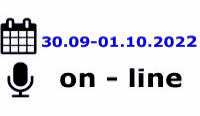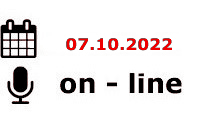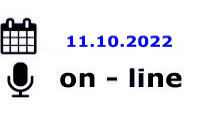 ---
СІМЕЙНІ ЛІКАРІ ТА ТЕРАПЕВТИ
---
НЕВРОЛОГИ, НЕЙРОХІРУРГИ, ЛІКАРІ ЗАГАЛЬНОЇ ПРАКТИКИ, СІМЕЙНІ ЛІКАРІ
---
КАРДІОЛОГИ, СІМЕЙНІ ЛІКАРІ, РЕВМАТОЛОГИ, НЕВРОЛОГИ, ЕНДОКРИНОЛОГИ
---
СТОМАТОЛОГИ
---
ІНФЕКЦІОНІСТИ, СІМЕЙНІ ЛІКАРІ, ПЕДІАТРИ, ГАСТРОЕНТЕРОЛОГИ, ГЕПАТОЛОГИ
---
ТРАВМАТОЛОГИ
---
ОНКОЛОГИ, (ОНКО-ГЕМАТОЛОГИ, ХІМІОТЕРАПЕВТИ, МАМОЛОГИ, ОНКО-ХІРУРГИ)
---
ЕНДОКРИНОЛОГИ, СІМЕЙНІ ЛІКАРІ, ПЕДІАТРИ, КАРДІОЛОГИ ТА ІНШІ СПЕЦІАЛІСТИ
---
ПЕДІАТРИ ТА СІМЕЙНІ ЛІКАРІ
---
АНЕСТЕЗІОЛОГИ, ХІРУРГИ
"Hypertension" Том 13, №1, 2020
Arterial hypertension and cerebrovascular diseases: epidemiological, clinical, therapeutic and preventive aspects (a review of the literature and current recommendations)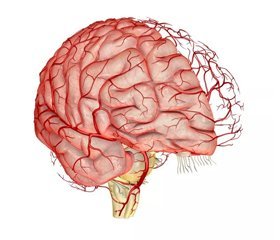 Authors:

Коваль С.М., Мисниченко О.В.
ДУ «Національний інститут терапії імені Л.Т. Малої НАМН України», м. Харків, Україна



Categories:

Cardiology



Sections:

Specialist manual
Summary
В статті наведено огляд літератури та рекомендацій експертів у галузі кардіології та неврології за останні роки щодо проблеми артеріальної гіпертензії і цереброваскулярних уражень. Показано місце цереброваскулярних уражень у структурі ускладнень артеріальної гіпертензії. Наведено раціональні підходи до лікування хворих на гіпертензію з цереброваскулярними ураженнями та до їх первинної і вторинної профілактики.
В статье приведен обзор литературы и рекомендаций экспертов в области кардиологии и неврологии за последние годы по проблеме артериальной гипертензии и цереброваскулярных поражений. Показано место цереброваскулярных поражений в структуре осложнений артериальной гипертензии. Приведены рациональные подходы к лечению больных артериальной гипертензией с цереброваскулярными поражениями и к их первичной и вторичной профилактике.
The article provides a review of the literature and re-commendations of experts in the field of cardiology and neurology for the recent years on the problem of arterial hypertension and cerebrovascular diseases. The place of cerebrovascular diseases in the structure of complications of arterial hypertension is shown. Rational approaches to the treatment of patients with arterial hypertension and cerebrovascular diseases and to their primary and secondary prevention in these patients are presented.
Keywords
артеріальна гіпертензія; цереброваскулярні ураження; профілактика; лікування; огляд
артериальная гипертензия; цереброваскулярные поражения; профилактика; лечение;
обзор
hypertension; cerebrovascular diseases; prevention; treatment; review
For the full article you need to subscribe to the magazine.
Bibliography
1. Рекомендації Європейського товариства кардіологів і Європейського товариства гіпертензії з лікування артеріальної гіпертензії 2018 р. Пер. О. Сіренко. Наук. ред. перекладу Ю. Сіренко. Артеріальна гіпертензія. 2018. 5(61).
2. Стан здоров'я народу України та медичної допомоги третинного рівня. Посібник. За ред. Коваленка В.М., Корнацького В.М. Київ, 2019. 223 с.
3. Antiplatelet Therapy After Spontaneous Intracerebral Hemorrhage and Functional Outcomes Santosh B. Murthy, Alessandro Biffi, Guido J. Falcone, Lauren H. Sansing, Victor Torres Lopez, Babak B. Navi, David J. Roh, Pitchaiah Mandava, Daniel F. Hanley, Wendy C. Ziai, Hooman Kamel, Jonathan Rosand, Kevin N. Sheth, on behalf of the VISTA-ICH Collaborators. Stroke. 2019. 50. 00-00. DOI: 10.1161/STROKEAHA.119.025972).
4. Banegas J.R., Lopez-Garcia E., Dallongeville J., Guallar E., Halcox J.P., Borghi C., Masso-Gonzalez E.L., Jimenez F.J., Perk J., Steg P.G., De Backer G., Rodriguez-Artalejo F. Achievement of treatment goals for primary prevention of cardiovascular disease in clinical practice across Europe: the EURIKA study. Eur. Heart J. 2011. 32. 2143-2152.
5. Bhatt D.L., Steg P.G., Ohman E.M., Hirsch A.T., Ikeda Y., Mas J.L., Goto S., Liau C.S., Richard A.J., Rother J., Wilson P.W. REACH Registry Investigators. International prevalence, recognition, and treatment of cardiovascular risk factors in outpatients with atherothrombosis. JAMA. 2006. 295.
180-189.
6. Chow C.K., Teo K.K., Rangarajan S., Islam S., Gupta R., Avezum A., Bahonar A., Chifamba J., Dagenais G., Diaz R., Kazmi K., Lanas F., Wei L., Lopez-Jaramillo P., Fanghong L., Ismail N.H., Puoane T., Rosengren A., Szuba A., Temizhan A., Wielgosz A., Yusuf R., Yusufali A., McKee M., Liu L., Mony P., Yusuf S., PURE Study Investigators. Prevalence, awareness, treatment, and control of hypertension in rural and urban communities in high-, middle-, and low-income countries. JAMA. 2013. 310.
959-968.
7. de Simone G., Coca A. Target organ damage, cardiovascular disease risk,and clinical evaluation of the hypertensive patient. In: The ESC Textbook of Cardiovascular Medicine. Third edition (Ed. by: A.J. Camm, Th.F. Luscher, G. Mauer, P.W. Serruys).Oxford University Press, 2029. 2401-2410.
8. 2016 ESC Guidelines for the management of atrial fibrillation developed in collaboration with EACTS. European Heart Journal. 2016. 37. 2893-2962. doi: 10.1093/eurheartj/ehw210.
8. 2018 ESC/ESH Guidelines for the management of arterial hypertension European Heart Journal. 2018. 39. 3021-3104. doi: 10.1093/eurheartj/ehy339.
10. Forouzanfar M.H., Liu P., Roth G.A., Ng M., Biryukov S., Marczak L., Alexander L., Estep K., Hassen Abate K., Akinyemiju T.F., Ali R., Alvis-Guzman N., Azzopardi P. et al. Global burden of hypertension and systolic blood pressure of at least 110 to 115 mmHg, 1990–2015. JAMA. 2017. 317. 165-182.
11. Gottesman R.F., Albert M.S., Alonso A., Coker L.H., Coresh J., Davis S.M., Deal J.A., McKhann G.M., Mosley T.H., Sharrett A.R., Schneider A.L.C., Windham B.G., Wruck L.M., Knopman D.S. Associations between midlife vascular risk factors and 25-year incident dementia in the Atherosclerosis Risk in Communities (ARIC) cohort. JAMA Neurol. 2017. 74. 1246-1254.
12. Guidelines for the Early Management of Patients with Acute Ischemic Stroke: 2019 Update to the 2018 Guidelines for the Early Management of Acute Ischemic Stroke a Guideline for Healthcare Professionals from the American Heart Association/American Stroke Association. Stroke. 2019. 50. e344-e418. DOI: 10.1161/STR.0000000000000211.
13. Hemphill J.C. III, Greenberg S.M., Anderson C.S., Becker K., Bendok B.R., Cushman M. et al. American Heart Association Stroke Council; Council on Cardiovascular and Stroke Nursing; Council on Clinical Cardiology. Guidelines for the management of spontaneous intracerebral hemorrhage: a guideline for healthcare professionals from the American Heart Association/American Stroke Association. Stroke. 2015. 46. 2032-2060. doi: 10.1161/STR.0000000000000069.
14. Iadecola C., Yaffe K., Biller J., Bratzke L.C., Faraci F.M., Gorelick P.B., Gulati M., Kamel H., Knopman D.S., Launer L.J., Saczynski J.S., Seshadri S., Zeki Al. Hazzouri A. American Heart Association Council on Hypertension, Council on Clinical Cardiology, Council on Cardiovascular Disease in the Young, Council on Cardiovascular and Stroke Nursing, Council on Quality of Care and Outcomes Research, Stroke Council. Impact of hypertension on cognitive function: a scientific statement from the American Heart Association. Hypertension. 2016. 68. e67-e94.
15. Kearney-Schwartz A., Rossignol P., Bracard S., Felblinger J., Fay R., Boivin J.M., Lecompte T., Lacolley P., Benetos A., Zannad F. Vascular structure and function is correlated to cognitive performance and white matter hyperintensities in older hypertensive patients with subjective memory complaints. Stroke. 2009. 40. 1229-1236.
16. Lewington S., Clarke R., Qizilbash N., Peto R., Collins R. Age-specific relevance of usual blood pressure to vascular morta-lity: a meta-analysis of individual data for one million adults in 61 prospective studies. Lancet 2002;360:1903–1913.
17. Longstreth W.T. Jr, Manolio T.A., Arnold A., Burke G.L., Bryan N., Jungreis C.A., Enright P.L., O'Leary D., Fried L. Clinical correlates of white matter findings on cranial magnetic resonance imaging of 3301 elderly people. The Cardiovascular Health Study. Stroke. 1996. 27. 1274-1282.
18. Lip G.Y.H., Coca A., Kahan T., Boriani G., Manolis A.S., Olsen M.H., Oto A., Potpara T.S., Steffel J., Marin F., de Oliveira Figueiredo M.J., de Simone G., Tzou W.S., En Chiang C., Williams B. Hypertension and cardiac arrhythmias: executive summary of a consensus document from the European Heart Rhythm Association (EHRA) and ESC Council on Hypertension, endorsed by the Heart Rhythm
Society (HRS), Asia-Pacific Heart Rhythm Society (APHRS), and
Sociedad Latinoamericana de Estimulacion Cardiaca y Electrofisiologia (SOLEACE). Eur. Heart J. Cardiovasc. Pharmacother. 2017. 3. 235-250.
19. Lip G.Y., Felmeden D.C., Dwivedi G. Antiplatelet agents and anticoagulants for hypertension. Cochrane Database Syst. Rev. 2011. 12. CD003186.
20. Monios E., Koroboki E.,Vemmos K. Blood pressure managment in acute stroke. In: Manual of Hypertension of the European Society of Hypertension (Ed. by: G. Mancia, G. Grassi, K.P. Tsioufis, A.F. Dominiczak, E. Agabiti Rosei). 2019. 479-486.
21. Murthy S.B., Gupta A., Merkler A.E., Navi B.B., Mandava P., Iadecola C. et al. Restarting anticoagulant the-rapy after intracranial hemorrhage: a systematic review and meta-analysis. Stroke. 2017. 48. 1594-1600. doi:10.1161/STROKEAHA.116.016327.
22. National Stroke Foundation. Clinical Guidelines for Stroke Management. Melbourne, Australia: National Stroke Foundation. 2017. https://informme.org.au/Guidelines/Clinical-Guidelines-for-Stroke-Management-2017.
23. NCD Risk Factor Collaboration. Worldwide trends in blood pressure from 1975 to 2015: a pooled analysis of 1479 population-based measurement studies with 19.1 million participants. Lancet. 2017. 389. 37-55.
24. Pennlert J., Asplund K., Carlberg B., Wiklund P.G., Wisten A., Еsberg S. et al. Antithrombotic treatment following intracerebral hemorrhage in patients with and without atrial fibrillation. Stroke. 2015. 46. 2094-2099. doi: 10.1161/STROKEAHA.115.009087.
25. RESTART Collaboration. Effects of antiplatelet therapy after stroke due to intracerebral haemorrhage (restart): A randomised, open-label trial. Lancet. 2019. 393. 2613-2623. doi: 10.1016/S0140-6736(19)30840-2.
26. Thompson B.B., Bеjot Y., Caso V., Castillo J., Christensen H., Flaherty M.L. et al. Prior antiplatelet therapy and outcome following intracerebral hemorrhage: a systematic review. Neurology. 2010. 75. 1333-1342. doi: 10.1212/WNL.0b013e3181f735e5.
27. van den Born B.J., Lip G.Y.H., Brguljan-Hitij J., Cremer A., Segura J., Morales E., Mahfoud F., Amraoui F., Persu A., Kahan T., Rosei E.A., de Simone G., Gosse P., Williams B. ESC Council on hypertension position document on the management of hypertensive emergencies. Eur. Heart. J. Cardiovasc. Pharmacotherapy. 2018. doi: 10.1093/ehjcvp/pvy032.
28. Vermeer S.E., Longstreth W.T. Jr, Koudstaal P.J. Silent brain infarcts: a systematic review. Lancet Neurol. 2007. 6. 611-619.
29. Vishram J.K., Borglykke A., Andreasen A.H., Jeppesen J., Ibsen H., Jorgensen T., Broda G., Palmieri L., Giampaoli S., Donfrancesco C., Kee F., Mancia G., Cesana G., Kuulasmaa K., Sans S., Olsen M.H., MORGAM Project. Impact of age on the importance of systolic and diastolic blood pressures for stroke risk: the MOnica, Risk, Genetics, Archiving, and Monograph (MORGAM) project. Hypertension. 2012. 60. 1117-1123.
30. Williams B., Lindholm L.H., Sever P. Systolic pressure is all that matters. Lancet. 2008. 371. 2219-2221.