"Pain. Joints. Spine." Том 10, №1, 2020
Congratulations on the anniversary! 70th birthday of O.V. Syniachenko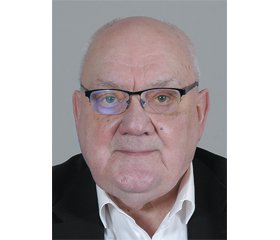 У січні 2020 року виповнилося 70 років із дня народження відомого українського лікаря й вченого Олега Володимировича Синяченка — доктора медичних наук (1989 рік), професора (з 1990 року), члена-кореспондента НАМН України (з 2002 року), академіка АН вищої освіти України (з 1998 року), заслуженого діяча науки та техніки України (2011 рік), лауреата Державної премії України в галузі науки і техніки (2014 рік).
О.В. Синяченко народився 12 січня 1950 року в м. Донецьку, де закінчив із відзнакою медичний інститут, працював практичним лікарем, викладачем і деканом факультету в аlma mater, а з 1991 року обіймає посаду завідувача кафедри внутрішньої медицини Донецького національного медичного ...
For the full article you need to subscribe to the magazine.
Similar articles