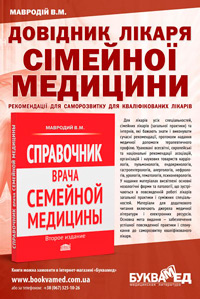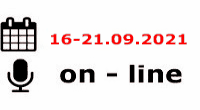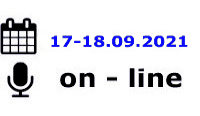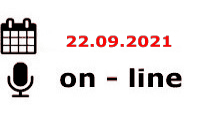 ---
СІМЕЙНІ ЛІКАРІ ТА ТЕРАПЕВТИ
---
НЕВРОЛОГИ, НЕЙРОХІРУРГИ, ЛІКАРІ ЗАГАЛЬНОЇ ПРАКТИКИ, СІМЕЙНІ ЛІКАРІ
---
КАРДІОЛОГИ, СІМЕЙНІ ЛІКАРІ, РЕВМАТОЛОГИ, НЕВРОЛОГИ, ЕНДОКРИНОЛОГИ
---
СТОМАТОЛОГИ
---
ІНФЕКЦІОНІСТИ, СІМЕЙНІ ЛІКАРІ, ПЕДІАТРИ, ГАСТРОЕНТЕРОЛОГИ, ГЕПАТОЛОГИ
---
ТРАВМАТОЛОГИ
---
ОНКОЛОГИ, (ОНКО-ГЕМАТОЛОГИ, ХІМІОТЕРАПЕВТИ, МАМОЛОГИ, ОНКО-ХІРУРГИ)
---
ЕНДОКРИНОЛОГИ, СІМЕЙНІ ЛІКАРІ, ПЕДІАТРИ, КАРДІОЛОГИ ТА ІНШІ СПЕЦІАЛІСТИ
---
ПЕДІАТРИ ТА СІМЕЙНІ ЛІКАРІ
---
АНЕСТЕЗІОЛОГИ, ХІРУРГИ
"Pain. Joints. Spine." Том 10, №1, 2020
Features of chronic pelvic pain verification in clinical orthopedic practice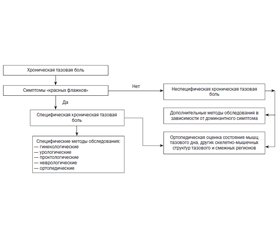 Summary
Хронічний тазовий біль — комплекс патологічних і біомеханічних змін в організмі, що вимагає мультидисциплінарного підходу до діагностики та лікування у зв'язку із значною поширеністю, недооціненістю та мультифакторністю розвитку цього патологічного стану. У статті надані оглядова інформація та короткий алгоритм верифікації хронічного тазового болю у чоловіків і жінок для клінічного використання в медичній практиці лікарів різних спеціальностей, у тому числі ортопеда, з урахуванням комплексного мультидисциплінарного підходу. Описано діагностичні особливості та ключові критерії специфічного і неспецифічного тазового болю, патофізіологічні механізми хронізації больового синдрому із залученням центральної, периферичної і вегетативної нервової системи, їх зв'язок з порушенням психоемоційного стану. Особлива увага приділена скелетно-м'язовій патології як можливій причині розвитку дисфункції тазового регіону і больових синдромів цієї ділянки, а також її вторинних змін на тлі гінекологічних, урологічних і проктологічних захворювань. Обґрунтовано участь лікаря-ортопеда у процесі диференціальної діагностики як специфічного, так і неспецифічного тазового болю. Особливості верифікації болю в регіоні таза подані з урахуванням міжнародних мультидисциплінарних протоколів менеджменту тазового болю з зазначенням больових синдромів згідно з ІІ класифікацією болю IASP і можливих класифікаційних діагнозів і кодів відповідно до МКХ-10.
Хроническая тазовая боль — комплекс патологических и биомеханических изменений в организме, требующий мультидисциплинарного подхода к диагностике и лечению в связи с высокой распространенностью, недооцененностью и мультифакторностью развития этого патологического состояния. В статье представлены обзорная информация и краткий алгоритм верификации хронической тазовой боли у мужчин и женщин для клинического использования в медицинской практике врачей различных специальностей, в том числе ортопеда, с учетом комплексного мультидисциплинарного подхода. Описаны диагностические особенности и ключевые критерии специфической и неспецифической тазовой боли, патофизиологические механизмы хронизации болевого синдрома с вовлечением центральной, периферической и вегетативной нервной системы, их связь с нарушением психоэмоционального состояния. Особое внимание уделено скелетно-мышечной патологии как возможной причине развития дисфункции тазового региона и болевых синдромов этой области, а также ее вторичным изменениям на фоне гинекологических, урологических и проктологических заболеваний. Обосновано участие врача-ортопеда в процессе дифференциальной диагностики как специфической, так и неспецифической тазовой боли. Особенности верификации боли в регионе таза основаны на международных мультидисциплинарных протоколах менеджмента тазовых болей с указанием болевых синдромов согласно ІІ классификации боли IASP и возможных классификационных диагнозов и кодов соответственно МКБ-10.
Chronic pelvic pain is a complex of pathological and biomechanical changes in the human body that requires a multidisciplinary approach to diagnosis and treatment, due to the high prevalence, underestimation and multifactorial development of this pathological condition. The article provides the overview information and a brief algorithm for chronic pelvic pain verification in men and women for clinical use in medical practice taking into account a comprehensive multidisciplinary approach by physicians of various specialties, including an orthopedist. Diagnostic features and key criteria for specific and nonspecific pelvic pain, pathophysiological mechanisms of chronic pain involving the central, peripheral and autonomic nervous systems, their relationship with the psycho-emotional disturbances are described. The special attention is paid to musculoskeletal pathology as a possible reason for pain and pelvic dysfunction, as well as its secondary changes against the background of gynecological, urological and proctological diseases. The participation of an orthopedist in the process of differentiation of both specific and non-specific pelvic pain is justified. The features of pelvic pain verification are based on international multidisciplinary protocols for its management indicating the pain syndromes according to II Classification of IASP Pain and possible classification diagnoses and codes, respectively, ICD-10.
Keywords
хронічний тазовий біль; синдром тазового болю; «червоні прапорці»; скелетно-м'язова система; чоловіки; жінки; алгоритм діагностики; МКХ-10
хроническая тазовая боль; синдром тазовой боли; «красные флажки»; скелетно-мышечная система; мужчины; женщины; алгоритм диагностики; МКБ-10
chronic pelvic pain; pelvic pain syndrome; "red flags"; musculoskeletal system; men; women; diagnostic algorithm; ­ICD-10
For the full article you need to subscribe to the magazine.
Bibliography
1. Ahangari A. Prevalence of chronic pelvic pain among women: An updated review. Pain Physician. 2014. 17(2). E141-E147.
2. Díaz-Mohedo E., Hita-Contreras F., Luque-Suárez A. et al. Prevalence and risk factors of pelvic pain. Actas Urológicas Españolas. 2014. 38(5). 298-303. doi: 10.1016/j.acuro.2013.09.006.
3. Hedelin H., Johannisson H., Welin L. Prevalence of the chronic prostatitis/chronic pelvic pain syndrome among 40-69-year-old men residing in a temperate climate. Scandinavian Journal of Urology. 2013. 47(5). 390-392. doi: 10.3109/00365599.2012.756930.
4. Passavanti M.B., Pota V., Sansone P. et al. Chronic Pelvic Pain: Assessment, Evaluation, and Objectivation. Pain Res. Treat. 2017. 9472925. doi: 10.1155/2017/9472925.
5. Royal College of Obstetricians and Gynaecologists (RCOG). The initial management of chronic pelvic pain. RCOG, 2012. Available from: www.rcog.org.uk/en/guidelines-research-services/guidelines/gtg41/
6. Fante J.F., Silva T.D., Mateus-Vasconcelos E.C.L. et al. Do Women have Adequate Knowledge about Pelvic Floor Dysfunctions? A Systematic Review. Rev. Bras. Ginecol. Obstet. 2019. 41(8). 508-519. doi: 10.1055/s-0039-1695002.
7. Ayorinde A.A., Bhattacharya S., Druce K.L. et al. Chronic pelvic pain in women of reproductive and post-reproductive age: a population-based study. European Journal of Pain. 2017. 21(3). 445-455. doi: 10.1002/ejp.938.
8. Bulletins — gynecology ACoP. ACOG practice bulletin No. 51. Chronic pelvic pain. Obstet. Gynecol. 2004. 103. 589-605.
9. Gynaecologists RCoOa. The initial management of chronic pelvic pain green-top guideline no 41 RCOG. London. 2012.
10. Jarrell J.F., Vilos G.A. Consensus guidelines for the management of chronic pelvic pain (Part 1 of 2). Chronic pelvic pain committee. J. Obstet. Gynaecol. Can. 2005. 27(8). 781-826.
11. Engeler D., Baranowski A.P., Berghmans B. et al. Chronic Pelvic Pain. European Association of Urology. 2012. Электронный ресурс: https://uroweb.org/guideline/chronic-pelvic-pain/
12. ICD-10 Instruction manual. Volume 2 online. World Health Organization (WHO). Электронный ресурс: http://www.who.int/classifications/icd/ icdonlineversions/en/
13. Classification of Chronic Pain, Second Edition (Revised). Электронный ресурс: https://www.iasp-pain.org/PublicationsNews/Content.aspx?ItemNumber=1673
14. Cox A., Golda N., Nadeau G. et al. CUA guideline: Diagnosis and treatment of interstitial cystitis/bladder pain syndrome. Canadian Urological Association Journal. 2016. 10(5–6). E136.
15. Davenport R.B., Voutier C.R., Veysey E.C. Outcome measurement instruments for provoked vulvodynia: a systematic review. Journal of Lower Genital Tract Disease. October 2018. 22(4). 396-404. doi: 10.1097/LGT.0000000000000418.
16. van de Merwe J.P., Nordling J., Bouchelouche P. et al. Diagnostic criteria, classification, and nomenclature for painful bladder syndrome/interstitial cystitis: an ESSIC proposal. Eur. Urol. 2008. 53. 60-7.
17. Irritable bowel syndrome in adults: diagnosis and management. National Institute of Health and Clinical Excellence (published date: 2008; updated 2017). 22 р. / nice.org.uk/guidance/cg61
18. Constipation in children and young people: diagnosis and management. National Institute of Health and Clinical Excellence (published date: 2010; updated 2017). 32 р. / nice.org.uk/guidance/cg99
19. Faecal incontinence in adults: management. National Institute of Health and Clinical Excellence (2007). 29 р. / nice.org.uk/guidance/cg49
20. Orlyk T.V. Differentsirovannyy podkhod k diagnostike boli v spine u zhenshchin: fokus na postmenopauzal'nyy osteoporoz. Slovo o zdorov'ye. 2018. 5(17). 42-48 (in Ukrainian).
21. Pannek J., Blok B., Castro-Diaz D. et al. Neuro-Urology. European Association of Urology Guidelines. 2014. 74 р.
22. Barinov A.N. Diagnostika i lecheniye tazovoy boli. Meditsinskiy sovet boli. 2015. 10. 66-76 (in Russian).
23. Evans S. Management of persistent pelvic pain in girls and women. Aust. Fam. Physician. 2015. 44. 454-9.
24. Gyang A., Hartman M., Lamvu G. Musculoskeletal causes of chronic pelvic pain: what a gynecologist should know. Obstet. Gynecol. 2013. 121. 645-650.
25. Podichetty V.K., Mazanec D.J., Biscup R.S. Chronic non-malignant musculoskeletal pain in older adults: clinical issues and opioid intervention. Postgrad. Med. J. 2003 Nov. 79(937). 627-33.