"Child`s Health" Том 15, №5, 2020
Differential diagnosis of syndrome of childhood anxiety in pediatrician's practice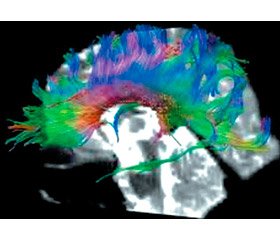 Authors:

Кирилова Л.Г., Мірошников О.О.
ДУ «Інститут педіатрії, акушерства і гінекології імені академіка О.М. Лук'янової НАМН України», м. Київ, Україна



Categories:

Pediatrics/Neonatology



Sections:

Clinical researches
Summary
У статті поданий огляд сучасних наукових даних щодо ранньої дитячої нервовості — групи станів у немовлят та дітей раннього віку, що обумовлюють патологічний фон для розвитку психоневрологічної патології. Наведені класифікації цих станів, проаналізовані підходи до діагностики й лікування, у тому числі до медикаментозної терапії. Подані результати власного дослідження ефективності препаратів Сілента та Когівіс при синдромі ранньої дитячої нервовості в дітей дошкільного віку.
В статье представлен обзор современных научных данных о ранней детской нервности — группе состояний у младенцев и детей раннего возраста, обусловливающих патологический фон для развития психоневрологической патологии. Приведены классификации данных состояний, проанализированы подходы к диагностике и лечению, в том числе к медикаментозной терапии. Приведены результаты собственного исследования эффективности препаратов Силента и Когивис при синдроме ранней детской нервности у детей дошкольного возраста.
The article provides an overview of current scientific data on early childhood anxiety — a group of conditions in infants and young children that determine the pathological background for the development of psychoneurological pathology. The article provides the classifications of these conditions, analyzes the approaches to the diagnosis and treatment, including those to drug therapy. The results of our own study on the effectiveness of Silenta and Cogivis in early childhood anxiety syndrome in preschool children are presented.
Keywords
рання дитяча нервовість; невропатія; неврозоподібний стан; Сілента; Когівіс
ранняя детская нервность; невропатия; неврозоподобное состояние; Силента; Когивис
early childhood anxiety; neuropathy; neurosis-like state; Silenta; Cogivis
For the full article you need to subscribe to the magazine.
Bibliography
Буторин Г.Г., Буторина Н.Е. Клинические и клинико-динамические проблемы детской и подростковой невропатии. Челябинск: Сити-Принт, 2015. 252 с.
Sung V. Infantile colic. Australian prescriber. 2018. 41(4). 105-110. doi: 10.18773/austprescr.2018.033.
Kim J.S. Excessive crying: behavioral and emotional regulation disorder in infancy. Korean journal of pediatrics. 2011. 54(6). 229-33. doi: 10.3345/kjp.2011.54.6.229.
Chatoor I. Feeding disorders in infants and toddlers: diagnosis and treatment. Child Adolesc. Psychiatr. Clin. N. Am. 2002. 11(2). 163-183. doi: 10.1016/s1056-4993(01)00002-5
Wasilewska J., Klukowski M. Gastrointestinal symptoms and autism spectrum disorder: links and risks — a possible new overlap syndrome. Pediatric health, medicine and therapeutics. 2015. 6. 153-166. doi: 10.2147/PHMT.S85717.
Srikantha Piranavie, M. Hasan Mohajeri. The Possible Role of the Microbiota-Gut-Brain-Axis in Autism Spectrum Disorder. International journal of molecular sciences. 2019. 20. doi: 10.3390/ijms20092115.
Cermak Sharon A. et al. Food selectivity and sensory sensitivity in children with autism spectrum disorders. Journal of the American Dietetic Association. 2010. 110(2). 238-46. doi: 10.1016/j.jada.2009.10.032.
Буторин Г.Г., Бенько Л.А. Синдромы невропатии и психического инфантилизма в структуре психических расстройств детского возраста. Сибирский психологический журнал. 2016. 60. 108-119.
Буторин Г.Г. Синдром детской невропатии: содержание, критерии и принципы диагностики. Сибирский психологический журнал. 2015. 56. 109-121.
Lee Sihyoung et al. Depression and marital intimacy level in parents of infants with sleep onset association disorder: a preliminary study on the effect of sleep education. Korean journal of pediatrics. 2013. 56 (5). 211-7. doi: 10.3345/kjp.2013.56.5.211.
Vriend Jennifer, Corkum Penny. Clinical management of behavioral insomnia of childhood. Psychology research and behavior management. 2011. 4. 69-79. doi: 10.2147/PRBM.S14057.
Chiaro Giacomo et al. Sleep-Related Rhythmic Movement Disorder and Obstructive Sleep Apnea in Five Adult Patients. Journal of clinical sleep medicine. 2017. 13(10). 1213-1217. doi: 10.5664/jcsm.6778.
Alves R.S., Alóe F., Silva A.B., Tavares S.M. Jactatio capitis nocturna with persistence in adulthood. Case report. Arq Neuropsiquiatr. 1998. 56(3B). 655-657. doi: 10.1590/s0004-282x1998000400022.
Devnani Preeti A., Hegde Anaita U. Autism and sleep disorders. Journal of pediatric neurosciences. 2015. 10(4). 304-7. doi: 10.4103/1817-1745.174438.
Ann M. Reynolds. Sleep Problems in 2- to 5-Year-Olds With Autism Spectrum Disorder and Other Developmental Delays. Pediatrics Mar. 2019. 143 (3). e20180492. DOI: 10.1542/peds.2018-0492.
Fuentes-Albero M., Cauli O. Homocysteine Levels in Autism Spectrum Disorder: A Clinical Update. Endocr. Metab. Immune Disord. Drug Targets. 2018. 18(4). 289-296. doi: 10.2174/1871530318666180213110815.
Шалькевич Л.В. Синдром ранней детской нервности в практике детского невролога. Педиатрия. Восточная Европа. 2017. 5. 3.
Smarius L.J.C.A., Strieder T.G.A., Loomans E.M., Doreleijers T.A.H., Vrijkotte T.G.M., Gemke R.J., van Eijsden M. Excessive infant crying doubles the risk of mood and behavioral problems at age 5: evidence for mediation by maternal characteristics. Eur. Child Adolesc. Psychiatry. 2016. 15. 1-10. [PMC free article] [PubMed] [Google Scholar]
Similar articles


Authors:
Кирилова Л.Г., Мірошников О.О., Юзва О.О. ДУ «Інститут педіатрії, акушерства і гінекології імені академіка О.М. Лук'янової НАМН України», м. Київ, Україна


International neurological journal Том 16, №5, 2020
Date: 2020.08.08
Categories: Neurology
Sections: Specialist manual


Authors: Марценковський І.А., Марценковська І.І.
Український НДІ соціальної і судової психіатрії та наркології, м. Київ, Україна
International neurological journal №4 (98), 2018
Date: 2018.08.10
Categories: Neurology
Sections: Specialist manual


Authors: Квашніна Л.В., Майдан І.С., Ігнатова Т.Б.
ДУ «Інститут педіатрії, акушерства і гінекології імені академіка О.М. Лук'янової НАМНУ», м. Київ, Україна
"Child`s Health" Том 14, №2, 2019
Date: 2019.05.21
Categories: Pediatrics/Neonatology
Sections: Specialist manual