"Child`s Health" Том 15, №5, 2020
Efficacy and safety of homeopathic medicines in acute respiratory viral infections from the standpoint of evidence-based medicine (international experience)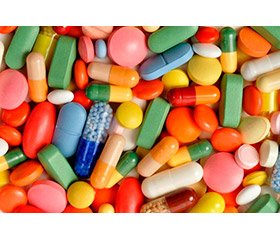 Authors:

Мощич О.П.(1), Крамарьов С.О.(2)
(1) Національна медична академія післядипломної освіти імені П.Л. Шупика, м. Київ, Україна
(2) Національний медичний університет імені О.О. Богомольця, м. Київ, Україна



Categories:

Pediatrics/Neonatology



Sections:

Specialist manual
Summary
У даній оглядовій статті мова йде про необхідність розуміння підґрунтя ефективності й безпеки застосування гомеопатичних лікарських препаратів при гострих респіраторних вірусних інфекціях (ГРВІ) з позиції доказової медицини. Гомеопатичні лікарські препарати розглянуті з точки зору складової наномедицини з огляду на відкриття, зроблені протягом останніх десятиліть у цій сфері знань, а також на те, що перебіг ГРВІ здебільшого проявляється функціональними порушеннями. Зазначено доцільність використання окремих компонентів гомеопатичних лікарських засобів саме в низьких/гомеопатичних/наноконцентраціях з огляду на їх дозозалежний профіль безпеки. Як приклад проаналізовано препарати французького походження — Оцилококцінум, Коризалія, Гомеовокс і Стодаль. За багато десятиліть практичного використання зазначених препаратів напрацьована достатньо вагома наукова база, існує низка статей, опублікованих у різних країнах світу, що підтверджують їх ефективність і безпеку. Розглянуті не лише клінічні дослідження вищезазначених препаратів, але також висвітлено питання щодо механізму їх дії на основі фармакодинамічних властивостей окремих компонентів. Зазначено необхідність розглядати будь-який лікарський препарат, у тому числі гомеопатичний, як з позиції доказової медицини, так і в більш широкому розумінні, зважаючи на сучасний підхід до охорони здоров'я на основі цінності. З урахуванням проаналізованої інформації зроблено висновок, що вищезгадані препарати — Оцилококцінум, Коризалія, Гомеовокс, Стодаль — відповідають цим вимогам і мають бути більш широко впроваджені в клінічну практику.
В данной обзорной статье речь идет о необходимости понимания основы эффективности и безопасности применения гомеопатических лекарственных препаратов при острых респираторных вирусных инфекциях (ОРВИ) с позиции доказательной медицины. Гомеопатические лекарственные препараты рассмотрены с точки зрения составляющей наномедицины с учетом открытий, сделанных в течение последних десятилетий в этой области знаний, а также с учетом того, что течение ОРВИ в основном проявляется функциональными нарушениями. Отмечена целесообразность использования отдельных компонентов гомеопатических лекарственных средств именно в низких/гомеопатических/наноконцентрациях с учетом их дозозависимого профиля безопасности. В качестве примера проанализированы препараты французского происхождения — Оциллококцинум, Коризалия, Гомеовокс и Стодаль. За многие десятилетия практического использования указанных препаратов наработана достаточно весомая научная база, существует ряд статей, опубликованных в различных странах мира, подтверждающих их эффективность и безопасность. Рассмотрены не только клинические исследования относительно вышеупомянутых препаратов, но также ­освещены вопросы механизма их действия на основе фармакодинамических свойств отдельных компонентов. Указана необходимость рассматривать любой лекарственный препарат, в том числе гомеопатический, как с позиции доказательной медицины, так и в более широком смысле, с учетом современного подхода к здравоохранению на основе ценности. С учетом проанализированной информации сделан вывод, что вышеупомянутые препараты — Оциллококцинум, Коризалия, Гомеовокс, Стодаль — отвечают этим требованиям и должны быть более широко внедрены в клиническую практику.
The need to understand the basis of the effectiveness and safety of homeopathic medicines in acute respiratory viral infections from the standpoint of evidence-based medicine is discussed in this review article. Homeopathic medicines are considered in terms of a component of nanomedicine in view of the discoveries being made in recent decades in this field of know­ledge, as well as in view of the fact that the course of acute respiratory viral infections is mostly manifested by functional disorders. The expediency of using some components of homeopathic medicines in low/homeopathic/nanoconcentrations is indicated, ta­king into account their dose-dependent safety profile. As an example, French drugs — Oscillococcinum, Coryzalia, Homeovox and Stodal — were analyzed. Over many decades of practical use of these drugs, a fairly substantial scientific basis has been deve­loped. There is a number of articles confirming their effectiveness and safety, which were published in various countries around the world. Not only clinical studies on the above-mentioned drugs are considered, but also the mechanism of their action which is based on the pharmacodynamic properties of some components. The need to consider any drug is noted, including homeopathic medicine, both from the standpoint of evidence-based medicine and in a broader sense, given the modern approach to value-based healthcare. Based on the analyzed information, it is concluded that the above-mentioned drugs — Oscillococcinum, Coryzalia, Homeovox, Stodal — meet these requirements and should be more widely implemented in clinical practice.
Keywords
гомеопатичні лікарські препарати; гострі респіраторні вірусні інфекції; доказова медицина; наномедицина
гомеопатические лекарственные препараты; острые респираторные вирусные инфекции; доказательная медицина; наномедицина
homeopathic medicines; acute respiratory viral infections; evidence-based medicine; nanomedicine
For the full article you need to subscribe to the magazine.
Bibliography
1. Fleming D.O., Hunt D.L. Biological Safety: principles and practi–ces. Washington, DC: ASM Press. 2000. P. 267. ISBN 1-55581-180-9.59.
2. Bell I.R., Schwartz G.E., Boyer N.N., Koithan M., Brooks A.J. Advances in Integrative Nanomedicine for Improving Infectious Disease Treatment in Public Health. Eur. J. Integr. Med. 2013 Apr 1. 5(2). 126-140. doi: 10.1016/j.eujim.2012.11.002. PMID: 23795222; PMCID: PMC3685499.
3. Chaughule Ramesh, Dabhade Kalpana, Pednekar Suhas, Barve Rajesh. Homeopathy: as seen through plant nanotechnology. Vegetos — an international journal of plant research. 2018. Vol. 31. Issue 1. 1-9. DOI: 10.5958/2229-4473.2018.00001.0.
4. Bell I.R. The complexity of the homeopathic healing response part 2: the role of the homeopathic simillimum as a complex system in initiating recovery from disease. Homeopathy. 2020 May. 109(2). 51-64. doi: 10.1055/s-0039-1694999. Epub 2019 Nov 30. PubMed PMID: 31785597.
5. Bell I.R., Schwartz G.E. Enhancement of adaptive biological effects by nanotechnology preparation methods in homeopathic medicines. Homeopathy. 2015. Apr. 104(2). 123-38. doi: 10.1016/j.homp.2014.11.003. Epub 2015 Mar 18. PubMed PMID: 25869977.
6. Гуцол Л.П., Гуцол К.М., Цимбал І.П. Можливості методу гомеопатії при наданні медичної допомоги різним категоріям населення: міжнародний і вітчизняний досвід (огляд літератури). Украинский гомеопатический ежегодник. 2017. 14. 46.
7. Чекман И.С. Клинико-экспериментальные основы фармакологии и гомеопатии. Украинский гомеопатический ежегодник. 1998. 1. 68.
8. Manzalini A., Galeazzi B. Explaining homeopathy with quantum electrodynamics. Homeopathy. 2019 Aug. 108(3). 169-176. doi: 10.1055/s-0039-1681037. Epub 2019 Mar 22. PubMed PMID: 30901775.
9. Klein S.D., Torchetti L., Frei-Erb M., Wolf U. Correction: Usage of Complementary Medicine in Switzerland: Results of the Swiss Health Survey 2012 and Development Since 2007. PLoS One. 2015. 10(12). e0144676. Published 2015 Dec 9. doi:10.1371/journal.pone.0144676.
10. Relton C., Cooper K., Viksveen P., Fibert P., Thomas K. Pre–valence of homeopathy use by the general population worldwide: a systematic review. Homeopathy. 2017. 106(2). 69-78. doi:10.1016/j.homp.2017.03.002
11. Bellavite P. et al. Homeopathic treatments of upper respiratory and otorhinolaryngologic infections: a review of randomized and observational studies. J. Altern. Complement. Integr. Med. 2019. 5. 068. URL: http://doi.org/10.24966/ACIM-7562/100068.
12. Papp R., Schuback G., Beck E., Burkard G., Bengel J., Lehrl S., Belon Ph. Oscillococcinum in patients with influenza-like syndromes: a placebo-controlled double-blind evaluation. British Homoeopathic Journal. 1998. Vol. 87. Issue 2. 69-76.
13. Ferley J.P., Zmirou D., D'Adhemar D., Balducci F. A controlled evaluation of a homeopathic preparation in the treatment of influenza-like syndromes. Br. J. Clin. Pharmacol. 1989. 27. 329-335.
14. Геппе Н.А., Крылова Н.А., Елисеева Т.И., Тюрина Е.Н., Яблокова Е.А. Возможности раннего начала лечения ОРВИ у детей. Российский вестник перинатологии и педиатрии. 2018. 63(5). 103-107.
15. Marrari L.A., Terzan L., Chaufferin G. Oscillococcinum for influenza treatment. Ann. Ist. Super Sanita. 2012. 48(1). 105-109. doi:10.4415/ANN_12_01_17.
16. Webster R.G., Bean W.J., Gorman O.T., Chambers T.M., Kawaoka Y. Evolution and ecology of influenza A viruses. Microbiol. Rev. 1992 Mar. 56(1). 152-79.
17. Селькова Е.П. Влияние Оциллококцинума на интерферонообразование у часто болеющих детей. Consilium Medicum. 2009. 1. 42-47.
18. Коваленко Л.П., Толлерова А.В., Кузнцова О.С., Лапицкая А.С. Экспериментальное изучение аллергизирующих свойств и иммунотоксичности препарата Оциллококцинум. Токсикол. вестн. 2015. 1(130). 37-41.
19. Beghi G.M., Morselli-Labate A.M. Does homeopathic medicine have a preventive effect on respiratory tract infections? A real life observational study. Multidiscip. Respir. Med. 2016. 11. 12. Published 2016 Mar 21. doi:10.1186/s40248-016-0049-0.
20. Colombo G.L., Di Matteo S., Martinotti C., Oselin M., Bruno G.M., Beghi G.M. The preventive effect on respiratory tract infections of Oscillococcinum®. A cost-effectiveness analysis. Clinicoecon. Outcomes Res. 2018. 10. 75-82. Published 2018 Jan 23. doi:10.2147/CEOR.S144300.
21. Conde Diez S., Viejo Casas A., Garcia Rivero J.L., Lopez Caro J.C., Ortiz Portal F., Diaz Saez G. Impact of a homeopathic medication on upper respiratory tract infections in COPD patients: Results of an observational, prospective study (EPOXILO). Respir. Med. 2019. 146. 96-105. doi:10.1016/j.rmed.2018.11.011.
22. Dal Negro R.W., Zanasi A., Turco P., Povero M. Influenza and influenza-like syndromes: the subjects' beliefs, the attitude to prevention and treatment, and the impact in Italian general population. Multidiscip. Respir. Med. 2018. 13. 7. Published 2018 Mar 1. doi:10.1186/s40248-018-0119-6.
23. van Haselen R., Thinesse-Mallwitz M., Maidannyk V., Buskin S.L., Weber S., Keller T., Burkart J., Klement P. The Effectiveness and Safety of a Homeopathic Medicinal Product in Pediatric Upper Respiratory Tract Infections With Fever: A Randomized Controlled Trial. Glob. Pediatr. Health. 2016 Jul 4. 3. 2333794X16654851. doi: 10.1177/2333794X16654851. PMID: 27493984; PMCID: PMC4959794.
24. Старостина С.В., Селезнева Л.В. Применение комплексных препаратов у пациентов с острым вирусным риносинуситом. Медицинский совет. 2018. (8). 94-97. URL: https://doi.org/10.21518/2079-701X-2018-8-94-97.
25. Jin G.L., Su Y.P., Liu M., Xu Y., Yang J., Liao K.J., Yu C.X. Medicinal plants of the genus Gelsemium (Gelsemiaceae, Gentianales) — a review of their phytochemistry, pharmacology, toxicology and traditional use. J. Ethnopharmacol. 2014. 152(1). 33-52. doi: 10.1016/j.jep.2014.01.003. Epub 2014 Jan 14.
26. Dutt V., Thakur S., Dhar V.J., Sharma A. The genus Gelsemium: an update. Pharmacogn. Rev. 2010. 4(8). 185-194. doi: 10.4103/0973-7847.70916.
27. Куцик Р.В., Зузук Б.М., Недоступ А.Т., Пецко Т. Белладонна обыкновенная. Atropa belladonna L. (Аналитический обзор). Провизор. 2003. 21. URL: http://www.provisor.com.ua/archive/2003/N22/art_31.php.
28. Marrelli M., Amodeo V., Statti G., Conforti F. Biological Properties and Bioactive Components of Allium cepa L.: Focus on Potential Benefits in the Treatment of Obesity and Related Comorbidities. Molecules. 2018. 24(1). 119. Published 2018 Dec 30. doi:10.3390/molecules24010119.
29. Seo M.Y., Kim K.R., Lee J.J. et al. Therapeutic effect of topical administration of red onion extract in a murine model of allergic rhinitis. Scientific Reports. 2019. 9. Article number 2883. URL: https://www.nature.com/articles/s41598-019-39379-9.
30. Kaiser P., Youssouf M.S., Tasduq S.A. et al. Anti-allergic effects of herbal product from Allium cepa. Bulb. Journal of Medicinal Food. 2009. 12. № 2. 374-382. URL: https://www.liebertpub.com/doi/abs/10.1089/jmf.2007.0642?src=recsys&journalCode=jmf.
31. Wink M. Modes of action of herbal medicines and plant secondary metabolites. Medicines (Basel). 2015 Sep. 2(3). 251-286. doi: 10.3390/medicines2030251.
32. Teshika J.D., Zakariyyah A.M., Zaynab T., Zengin G., Rengasamy K.R., Pandian S.K., Fawzi M.M. Traditional and modern uses of onion bulb (Allium cepa L.): a systematic review. Crit. Rev. Food Sci Nutr. 2018. 1-32. doi: 10.1080/10408398.2018.1499074.
33. Kornitskiĭ M.A., Zhuravlev P.A. Effect of potassium bichromate on mucous membranes of the nasal cavity and paranasal sinuses in animal experiments. Gig. Tr. Prof. Zabol. 1991. (6). 17-9. PubMed PMID: 1916392.
34. Didry N., Dubreuil L., Pinkas M. Antibacterial activity of vapors of protoanemonine. Pharmazie. 1991. 46(7). 546-7.
35. Bycroft B.W., Payne D.J. dictionary of antibiotics and related substances: second edition. CRC Press. 2014. P. 126. URL: https://books.google.com.ua/books?id=x0hZDwAAQBAJ&pg=PA126&lpg=PA126&dq=pulsatilla+ld50&source=bl&ots=AdTFOSZd_T&sig=ACfU3U1GwEFw00uPsWFVczj1HPsMhjML7Q&hl=ru&sa=X&ved=2ahUKEwjF_Zmqg7ThAhWKwcQBHRvqDJs4ChDoATACegQICRAB#v=onepage&q=pulsatilla%20ld50&f=false.
36. Rechcigl J.E., Rechcigl N.A. Biological and biotechnological control of insect pests. Lewis Publishers, 2000. P. 108-109. URL: https://books.google.com.ua/books?id=9tJe6eBdOFAC&pg=PA108&lpg=PA108&dq=sabadilla&source=bl&ots=rS_0ZAzCKz&sig=ACfU3U1FionjufgCslhv1IsAiSKyBRfVKw&hl=ru&sa=X&ved=2ahUKEwiL4KCPjLHhAhWsZd8KHY2GAWcQ6AEwCXoECAkQAQ#v=onepage&q=sabadilla&f=false.
37. Спепанова Ю.Е., Готовяхина T.В., Koрнеенков A.A., Koрeнь E.E. Комплексное лечение дисфоний у лиц голосоречевых профессий. Вестник оториноларингологии. 2017. 3. 48-53.
38. Спепанова Ю.Е., Готовяхина T.В., Maхоткина Н.Н. Важность своевременной диагностики заболеваний гортани при первичном осмотре врачом-оториноларингологом. Медицинский совет. 2018. 20. 58-64.
39. Radtsig E.Yu., Ermilova N.V. Voice disorders at diffe–rent stages of its maturation: the causes and patient management. RMJ. Оtorhinolaryngology. 2016. 4. 217-220.
40. Salatino S., Gray A. Integrative management of pediatric tonsillopharyngitis: an international survey. Complementary therapies in clinical practice. 2016. 22. 29-32.
41. Острый тонзиллофарингит. Клинические рекомендации. Национальная медицинская ассоциация отоларингологов. Министерство здравоохранения РФ. КР 306, 2016. C. 24.
42. Jadhav D.R., Gugloth R. Poisoning due to Arisaema triphyllum Ingestion. Indian J. Crit. Care Med. 2019 May. 23(5). 242–243. URL: https://www.ncbi.nlm.nih.gov/pmc/articles/PMC6535988.
43. Ilhan М., Dereli F.T.G., Tümen І., Akkol Е.К. Anti-inflammatory and antinociceptive features of Bryonia alba L.: as a possible alternative in treating rheumatism. Open Chemistry. 2019. Vol. 17. Issue 1. URL: https://doi.org/10.1515/chem-2019-0003.
44. Povšnar M., Koželj G., Kreft S., Lumpert M. Rare tradition of the folk medicinal use of Aconitum spp. is kept alive in Solčavsko, Slovenia. J. Ethnobiol. Ethnomed. 2017. 13(1). 45. Published 2017 Aug 8. doi:10.1186/s13002-017-0171-x.
45. Shi H., Zhou C., Li Y., Wang G., Sun Y. Anti-inflammatory effect of aconitines. Zhongguo Zhong Yao Za Zhi. 1990 Mar. 15(3). 174-7, 192.
46. Murayama M., Mori T., Bando H., Amiya T. Studies on the constituents of Aconitum species. IX. The pharmacological properties of pyro-type aconitine alkaloids, components of processed aconite powder 'kako-bushi-matsu': analgesic, antiinflammatory and acute toxic activities. J. Ethnopharmacol. 1991 Dec. 35(2). 159-64.
47. Allaert F.-A., Villet S., Vincent S., Sauve L. Observational study on the dispensing of cough syrups to children with acute cough by community pharmacists in France. Minerva Pediatrica. 2018 April. 70(2). 117-26.
48. Berthet A. Nutrition et insuffisance rénale chronique. Sciences pharmaceutiques. 2009. URL: https://dumas.ccsd.cnrs.fr/dumas-01165273/document.
49. Zanasi A., Cazzato S., Mazzolini M. et al. Does additional antimicrobial treatment have a better effect on URTI cough resolution than homeopathic symptomatic therapy alone? A real-life preliminary observational study in a pediatric population. Multidiscip. Respir. Med. 2015. 10(1). 25. Published 2015 Aug 7. doi:10.1186/s40248-015-0022-3.
50. Didry N., Dubreuil L., Trotin F., Pinkas M. Antimicrobial activity of aerial parts of Drosera peltata Smith on oral bacteria. J. Ethnopharmacol. 1998. 60(1). 91-96. doi:10.1016/s0378-8741(97)00129-3.
51. Murali P.M., Rajasekaran S., Paramesh P., Krishnarajase–kar O.R., Vasudevan S., Nalini K., Lakshmisubramanian S., Deivanayagam C.N. Plant-based formulation in the management of chronic obstructive pulmonary disease: a randomized double-blind study. Respiratory Medicine. 2006. 100. 39-45.
52. Zakharova I.N. et al. The effectiveness of the Stodal cough remedy when coughing in children on the background of acute respiratory infection Pediatrics. Consilium Medicum. 2019. 1. 37-43.
53. Коваленко Л.П., Толлерова А.В., Кузнцова О.С., Лапицкая А.С. Оценка аллергенности и иммунотоксичности препарата Стодаль. Токсикол. вестн. 2015. 2(131). 26-30.
54. Zanasi A., Mazzolini M., Tursi F., Morselli-Labate A.M., Paccapelo A., Lecchi M. Homeopathic medicine for acute cough in upper respiratory tract infections and acute bronchitis: a randomized, double-blind, placebo-controlled trial. Pulm. Pharmacol. Ther. 2014. 27(1). 102-108. doi:10.1016/j.pupt.2013.05.007.
55. Akinboye E.S., Bakare O. Biological activities of emetine. The Open Natural Products Journal. 2011. 4. 8-15.
56. Bleasel M.D., Peterson G.M. Emetine, ipecac, ipecac alkaloids and analogues as potential antiviral agents for Coronaviruses. Pharmaceuticals (Basel). 2020 Mar 21. 13(3). pii: E51. doi: 10.3390/ph13030051. PubMed PMID: 32245264; PubMed Central PMCID: PMC7151655.
57. González E.A., García E.M., Nazareno M.A. Free radical sca–venging capacity and antioxidant activity of cochineal (Dactylopius coccus C.) extracts. Food Chemistry. 2010. 119. 358-362.
58. Arriagada F., Ugarte C., Günther G., Larraín M.A., Guarnizo-Herrero V., Nonell S., Morales J. Carminic acid linked to silica nanoparticles as pigment/antioxidant bifunctional excipient for pharmaceutical emulsions. Pharmaceutics. 2020 Apr 19. 12(4). pii: E376. doi: 10.3390/pharmaceutics12040376. PubMed PMID: 32325834.
59. Kumar B., Smita K., Paredes Y., Cumbal L. Green synthesis of silver nanoparticles using natural dyes of Cochineal. Journal of cluster science. 2016. 27. 703-713. doi: 10.1007/s10876-016-0973-3.
60. Keyzers R.A., Davies-Coleman M.T. Anti-inflammatory metabolites from marine sponges. Chem. Soc. Rev. 2005 Apr. 34(4). 355-65. Epub 2005 Jan 28. Review. PubMed PMID: 15778769.
61. Süleyman H., Odabasoglu F., Aslan A., Cakir A, Karagoz Y., Gocer F., Halici M., Bayir Y. Anti-inflammatory and antiulcerogenic effects of the aqueous extract of Lobaria pulmonaria (L.) Hoffm. Phytomedicine: international journal of phytotherapy and phytopharmacology. 2003. 10. doi: 10.1078/094471103322331539.
62. Odabasoglu F., Aslan A., Cakir A., Suleyman H., Karagoz Y., Halici M., Bayir Y. Comparison of antioxidant activity and phenolic content of three lichen species. Phytotherapy Research. 2004. 18. doi:10.1002/ptr.1488.
63. Danno K., Cognet-Dementhon B., Thevenard G., Duru G., Allaert F.A., Bordet M.F. Effectiveness of homeopathic medicine associated with allopathic medicine in the outpatient management of influenza-like illnesses or ear, nose, and throat disorders by pharmacists. J. Manag. Care Pharm. 2013. 19(8). 631-641. doi:10.18553/jmcp.2013.19.8.631.
64. Masic I., Miokovic M., Muhamedagic B. Evidence based medicine — new approaches and challenges. Acta Inform. Med. 2008. 16(4). 219-225.
65. Szajewska H. Evidence-based medicine and clinical research: both are needed, neither is perfect. Ann. Nutr. Metab. 2018. 72 (suppl. 3). 13-23.
66. Kelly M.P., Howick J., Greenhalgh T. The importance of values in evidence-based medicine. BMC Med Ethics. 2015;16:69.
67. Anastasy Ch., Barros P., Barry M., Bourek A., Brouwer W., De Maeseneer J., Kringos D., Lehtonen L., McKee M., Murauskiene L., Nuti S., Ricciardi W., Siciliani L., Wild C. Expert panel on effective ways of investing in health. Opinion on defining value in "value-based healthcare", 26 June 2019.
68. Sheridan D.J., Julian D.G. Achievements and limitations of evidence-based medicine. J. Am. Coll. Cardiol. 2016. 68(2). 204-213. doi:10.1016/j.jacc.2016.03.600.