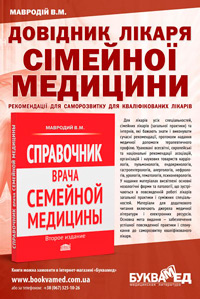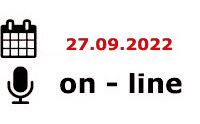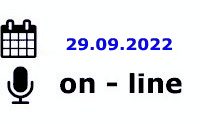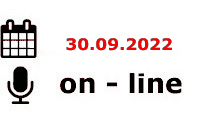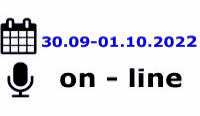 ---
СІМЕЙНІ ЛІКАРІ ТА ТЕРАПЕВТИ
---
НЕВРОЛОГИ, НЕЙРОХІРУРГИ, ЛІКАРІ ЗАГАЛЬНОЇ ПРАКТИКИ, СІМЕЙНІ ЛІКАРІ
---
КАРДІОЛОГИ, СІМЕЙНІ ЛІКАРІ, РЕВМАТОЛОГИ, НЕВРОЛОГИ, ЕНДОКРИНОЛОГИ
---
СТОМАТОЛОГИ
---
ІНФЕКЦІОНІСТИ, СІМЕЙНІ ЛІКАРІ, ПЕДІАТРИ, ГАСТРОЕНТЕРОЛОГИ, ГЕПАТОЛОГИ
---
ТРАВМАТОЛОГИ
---
ОНКОЛОГИ, (ОНКО-ГЕМАТОЛОГИ, ХІМІОТЕРАПЕВТИ, МАМОЛОГИ, ОНКО-ХІРУРГИ)
---
ЕНДОКРИНОЛОГИ, СІМЕЙНІ ЛІКАРІ, ПЕДІАТРИ, КАРДІОЛОГИ ТА ІНШІ СПЕЦІАЛІСТИ
---
ПЕДІАТРИ ТА СІМЕЙНІ ЛІКАРІ
---
АНЕСТЕЗІОЛОГИ, ХІРУРГИ
"Hypertension" Том 13, №5, 2020
Adverse effects of waterpipe smoking on the cardiovascular system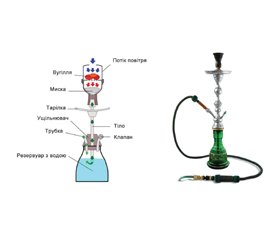 Authors:

Крушинська Н.А., Лизогуб В.Г. Національний медичний університет імені О.О. Богомольця, м. Київ, Україна



Categories:

Cardiology



Sections:

Specialist manual
Summary
Паління кальяну є відносно новою, але актуальною проблемою медицини, оскільки в Україні, як і в усьому світі, відзначається катастрофічне зростання його вживання. У структурі тютюнопаління, що залишається основним модифікованим фактором серцево-судинного ризику, останніми роками відбулися зміни зі зростанням питомої частки альтернативних тютюнових продуктів, серед яких кальян посідає друге місце. Споживачі сприймають кальян як вид соціальної активності та спосіб цікавого проведення часу й недооцінюють його шкоду для здоров'я та здатність викликати залежність. А суспільство загалом толерантніше ставиться до використання альтернативних тютюнових продуктів, аніж традиційних цигарок, у тому числі молоддю. На ­сьогодні є численні дані щодо зв'язку паління кальяну з розвитком артеріальної гіпертензії, ішемічної хвороби серця, інфаркту міокарда, серцевої недостатності та смертністю від цих причин. Метою огляду є оцінка факторів, які сприяють поширенню використання кальяну, його ефектів на серцево-судинну систему та можливостей припинення паління.
Курение кальяна является относительно новой, но актуальной проблемой медицины, поскольку в Украине, как и во всем мире, отмечается катастрофический рост его употребления. В структуре табакокурения, которое остается основным модифицируемым фактором сердечно-сосудистого риска, в последние годы произошли изменения с увеличением доли альтернативных табачных продуктов, среди которых кальян занимает второе место по частоте. Потребители воспринимают кальян как вид социальной активности и интересного времяпрепровождения, но недооценивают его вред для здоровья и способность вызывать зависимость. А общество более толерантно относится к употреблению альтернативных табачных продуктов, чем традиционных сигарет, в том числе молодежью. Хотя на сегодня существуют данные относительно связи курения кальяна с развитием артериальной гипертензии, ишемической болезни сердца, инфаркта миокарда, сердечной недостаточности и смертностью от этих причин. Целью данного обзора является оценка факторов, способствующих распространению курения кальяна, его эффектов на сердечно-сосудистую систему и возможностей прекращения курения.
Waterpipe smoking is a relatively new, but important problem for health care due to dramatically increasing rate of its use worldwide and in Ukraine. Despite tobacco smoking is still remaining the main modifiable risk factor of cardiovascular diseases, there are changes in its structure with increasing role of alternative tobacco products. Waterpipe smoking is the second most common form of them. Waterpipe users regard waterpipe as a type of social activity and possibility of challenging pastime but underestimate its adverse health effects and addictive capacity. And society is more tolerant to alternative tobacco products than to traditional cigarettes even used by youth. There are scientific data about association of waterpipe smoking with arterial hypertension, coronary heart disease, myocardial infarction, heart failure and mortality related to these diseases. The aim of this review is to assess factors associated with the spread of waterpipe use, its adverse cardiovascular effects and options for smoking cessation.
Keywords
паління; кальян; серцево-судинні захворювання
курение; кальян; сердечно-сосудистые заболевания
smoking; waterpipe; cardiovascular diseases
For the full article you need to subscribe to the magazine.
Bibliography
1. Jaber R., Madhivanan P., Veledar E., Khader Y., Mzayek F., Maziak W. Waterpipe: a gateway to cigarette smoking initiation among adolescents in Irbid, Jordan: a longitudinal study. Int. J. Tuberc. Lung. Dis. 2015. 19. 481-487. doi: 10.5588/ijtld.14.0869.
2. Aboaziza E., Eissenberg T. Waterpipe tobacco smoking: what is the evidence that it supports nicotine/tobacco dependence? Tob. Control. 2015. 24 Suppl. 1. i44-i53. doi: 10.1136/tobaccocontrol-2014-051910.
3. Bhatnagar A., Maziak W., Eissenberg T. et al. Waterpipe (Hookah) smoking and cardiovascular disease risk: A scientific statement from the American Heart Association. Circulation. 2019. 139(19). e917-e936. doi: 10.1161/CIR.0000000000000671.
4. Jukema J.B., Bagnasco D.E., Jukema R.A. Waterpipe smoking: not necessarily less hazardous than cigarette smoking. Neth. Heart J. 2014. 22. 91-99. doi: 10.1007/s12471-013-0501-0.
5. Jawad M., Nakkash R.T., Hawkins B., Akl E.A. Waterpipe industry products and marketing strategies: analysis of an industry trade exhibition. Tob. Control. 2015. 24. e275-e279. doi: 10.1136/tobaccocontrol-2015-052254.
6. Nakkash R., Khalil J. Health warning labelling practices on narghile (shisha, hookah) waterpipe tobacco products and related accessories. Tob. Control. 2010. 19. 235-239. doi: 10.1136/tc.2009.031773.
7. Sutfn E.L., Song E.Y., Reboussin B.A., Wolfson M. What are young adults smoking in their hookahs? A latent class analysis of substances smoked. Addict Behav. 2014. 39. 1191-1196. doi: 10.1016/j.addbeh.2014.03.020.
8. Bird Y., May J., Nwankwo C., Mahmood R., Moraros J. Prevalence and characteristics of flavoured tobacco use among students in grades 10 through 12: a national cross-sectional study in Canada, 2012–2013. Tob. Induc. Dis. 2017. 15. 20. doi: 10.1186/s12971-017-0124-0.
9. Salloum R.G., Asfar T., Maziak W. Toward a regulatory framework for the waterpipe. Am. J. Public. Health. 2016. 106. 1773-1777. doi: 10.2105/ AJPH.2016.303322.
10. Maziak W., Taleb Z.B., Bahelah R. et al. The global epidemiology of waterpipe smoking. Tob. Control. 2015. 24 (suppl. 1). i3-i12. doi: 10.1136/tobaccocontrol-2014-051903.
11. Villanti A.C., Johnson A.L., Ambrose B.K. et al. Flavored tobacco product use in youth and adults: findings from the first wave of the PATH study (2013–2014). Am. J. Prev. Med. 2017. 53. 139-151. doi: 10.1016/j.amepre.2017.01.026.
12. Pratiti R., Mukherjee D. Epidemiology and Adverse Consequences of Hookah/Waterpipe Use: A Systematic Review. Cardiovascular & Hematological Agents in Medicinal Chemistry. 2019. 17. 82-93. doi: 10.2174/1871525717666190904151856.
13. Momenabadi V., Kaveh M.H., Hashemi S.Y., Borhaninejad V.R. Factors Affecting Hookah Smoking Trend in the Society: A Review Article. Addict Health. 2016. 8(2). 123-35.
14. Bahelah R., DiFranza J.R., Fouad F.M., Ward K.D., Eissenberg T., Maziak W. Early symptoms of nicotine dependence among adolescent waterpipe smokers. Tob. Control. 2016. 25. e127-e134. doi: 10.1136/ tobaccocontrol-2015-052809.
15. Kasza K.A., Ambrose B.K., Conway K.P. et al. Tobacco-product use by adults and youths in the United States in 2013 and 2014. N. Engl. J. Med. 2017. 376. 342-353. doi: 10.1056/NEJMsa1607538.
16. Salloum R.G., Haider M.R., Barnett T.E. et al. Peer reviewed: waterpipe tobacco smoking and susceptibility to cigarette smoking among young adults in the United States, 2012–2013. Prev. Chronic. Dis. 2016. 13. E24. doi: 10.5888/pcd13.150505.
17. Akl E.A., Ward K.D., Bteddini D. et al. The allure of the waterpipe: a narrative review of factors affecting the epidemic rise in waterpipe smoking among young persons globally. Tob. Control. 2015. 24 (suppl. 1). i13-i21. doi: 10.1136/ tobaccocontrol-2014-051906.
18. Baheiraei A., Shahbazi Sighaldeh S., Ebadi A., Kelishadi R., Majdzadeh S.R. Psycho-social Needs Impact on Hookah Smoking Initiation among Women: A Qualitative Study from Iran. Int. J. Prev. Med. 2015 Aug 24. 6. 79. doi: 10.4103/2008-7802.163374.
19. Wong L.P., Alias H., Aghamohammadi N., Aghazadeh S., Hoe V.C. Shisha smoking practices, use reasons, attitudes, health effects and intentions to quit among shisha smokers in Malaysia. Int. J. Environ. Res. Public Health. 2016. 13(7). https://doi.org/10.3390/ijerph13070726.
20. Morris D.S., Fiala S.C., Pawlak R. Opportunities for policy interventions to reduce youth hookah smoking in the United States. Prev. Chronic Dis. 2012. 9. E165. doi: 10.5888/pcd9.120082.
21. Brockman L.N., Pumper M.A., Christakis D.A., Moreno M.A. Hookah's new popularity among US college students: a pilot study of the characteristics of hookah smokers and their Facebook displays. BMJ Open. 2012. 2. e001709. doi: 10.1136/bmjopen-2012-001709.
22. Cohn A.M., Ehlke S.J., Cobb C.O., Soule E.K. Hookah tobacco smoking in a large urban sample of adult cigarette smokers: Links with alcohol and poly-tobacco use. Addictive Behaviors. 2017 May. 68. 1-5. doi: 10.1016/j.addbeh.2016.12.012.
23. Global'ne opytuvannja doroslyh shhodo vzhyvannja tjutjunu (Global Adult Tobacco Survey — GATS). Kyiv, 2017. 240 p. URL: https://is.gd/Op5JeG
24. Balakirjeva O.M., Bondar T.V., Pryjmak Ju.Ju. ta in. Kurinnja, vzhyvannja alkogolju ta narkotychnyh rechovyn sered pidlitkiv, jaki navchajut'sja: poshyrennja j tendencii' v Ukrai'ni (European School Survey Project on Alcohol and Other Drugs (ESPAD)). Kyiv. 2015. http://www.uisr.org.ua/img/upload/files/ESPAD-ForWEB.pdf.
25. Jukema J.B., Bagnasco D.E., Jukema R.A. Waterpipe smoking: not necessarily less hazardous than cigarette smoking: Possible consequences for (cardiovascular) disease. Neth. Heart J. 2014 Mar. 22(3). 91-9. doi: 10.1007/s12471-013-0501-0. PMID: 24307377. PMCID: PMC3931860.
26. Hadidi K.A., Mohammed F.I. Nicotine content in tobacco used in hubble-bubble smoking. Saudi Med. J. 2004 Jul. 25(7). 912-7.
27. St Helen G., Benowitz N.L., Dains K.M., Havel C., Peng M., Jacob P. 3rd. Nicotine and carcinogen exposure after water pipe smoking in hookah bars. Cancer Epidemiol. Biomar-kers Prev. 2014 Jun. 23(6). 1055-66. doi: 10.1158/1055-9965.
28. Daher N., Saleh R., Jaroudi E. et al. A. Comparison of carcinogen, carbon monoxide, and ultrafine particle emissions from narghile waterpipe and cigarette smoking: sidestream smoke measurements and assessment of second-hand smoke emission factors. Atmos Environ (1994). 2010. 44. 8-14. doi: 10.1016/j.atmosenv. 2009.10.004.
29. Eissenberg T., Shihadeh A. Waterpipe tobacco and cigarette smoking: direct comparison of toxicant exposure. Am. J. Prev. Med. 2009. 37. 518-523. doi: 10.1016/j.amepre.2009.07.014.
30. Fiala S.C., Morris D.S., Pawlak R.L. Measuring indoor air quality of hookah lounges. Am. J. Public Health. 2012 Nov. 102(11). 2043-5. doi: 10.2105/AJPH.2012.300751. Epub 2012 Sep 20. PMID: 22994168. PMCID: PMC3477955.
31. Zhou S., Weitzman M., Vilcassim R., Wilson J., Legrand N., Saunders E., Travers M., Chen L.C., Peltier R., Gordon T. Air quality in New York City hookah bars. Tob. Control. 2015 Oct. 24(e3). e193-8. doi: 10.1136/tobaccocontrol-2014-051763.
32. Waziry R., Jawad M., Ballout R.A., Al Akel M., Akl E.A. The effects of waterpipe tobacco smoking on health outcomes: an updated systematic review and meta-analysis. Int. J. Epidemiol. 2017 Feb 1. 46(1). 32-43. doi: 10.1093/ije/dyw021.
33. Hawari F.I., Obeidat N.A., Ayub H. et al. The acute effects of waterpipe smoking on lung function and exercise capacity in a pilot study of healthy participants. Inhal. Toxicol. 2013. 25. 492-497. doi: 10.3109/08958378.2013.806613.
34. Cobb C.O., Sahmarani K., Eissenberg T., Shihadeh A. Acute toxicant exposure and cardiac autonomic dysfunction from smoking a single narghile waterpipe with tobacco and with a "healthy" tobacco-free alternative. Toxicol. Lett. 2012. 215. 70-75. doi: 10.1016/j.toxlet.2012.09.026.
35. Blank M.D., Cobb C.O., Kilgalen B. et al. Acute effects of waterpipe tobacco smoking: a double-blind, placebo-control study. Drug Alcohol Depend. 2011. 116. 102-109. doi: 10.1016/j.drugalcdep.2010.11.026.
36. Selim G.M., Elia R.Z., El Bohey A.S., El Meniawy K.A. Effect of shisha vs. cigarette smoking on endothelial function by brachial artery duplex ultrasonography: an observational study. Anadolu Kardiyol. Derg. 2013. 13. 759-65. doi: 10.5152/akd.2013.4499.
37. Alarabi A.B., Karim Z.A., Ramirez J.E.M. et al. Short-term exposure to waterpipe/hookah smoke triggers a hyperactive platelet activation state and increases the risk of thromboge-nesis. Arterioscler. Thromb. Vasc. Biol. 2020. 40. 335-349. doi: 10.1161/ATVBAHA.119.313435.
38. Nelson M.D., Rezk-Hanna M., Rader F. et al. Acute effect of hookah smoking on the human coronary microcirculation. Am. J. Cardiol. 2016 Jun 1. 117(11). 1747-54. doi: 10.1016/j.amjcard.2016.03.007. Epub 2016 Mar 18.
39. Platt D.E., Hariri E., Salameh P. et al. Association of waterpipe smoking with myocardial infarction and determinants of metabolic syndrome among catheterized patients. Inhal. Toxicol. 2017 Aug. 29(10). 429-434. doi: 10.1080/08958378.2017.1384085.
40. Al-Amri A., Ghalilah K., Al-Harbi A., Al-Dubai S.A.R., Al-Ghamdi S., Al-Zalabani A. Waterpipe smoking and the risk of myocardial infarction: A hospital-based case-control study. Tob. Induc. Dis. 2019 Dec 2. 17. 87. doi: 10.18332/tid/114074.
41. Selim G.M., Fouad H., Ezzat S. Impact of shisha smoking on the extent of coronary artery disease in patients referred for co-ronary angiography. Anadolu Kardiyol. Derg. 2013. 13. 647-654. doi: 10.5152/akd.2013.191.
42. Ward K.D., Ahn S., Mzayek F. et al. The relationship between waterpipe smoking and body weight: population-based findings from Syria. Nicotine Tob. Res. 2015. 17. 34-40. doi: 10.1093/ntr/ntu121.
43. Sezavar S.H., Abedi A., Sadeghi B.H. A comparative study of plasma fibrinogen among hookah smokers, cigarette smokers and non-smokers. Iran. Heart J. 2004. 5(3). 48-54.
44. Shafique K., Mirza S.S., Mughal M.K. et al. Water-pipe smoking and metabolic syndrome: A population-based study. PLoS One. 2012. 7(7). e39734. [http://dx.doi.org/10.1371/journal.pone.0039734]
45. Islami F., Pourshams A., Vedanthan R. et al. Smoking waterpipe, chewing nass and prevalence of heart disease: a cross-sectional analysis of baseline data from the Golestan Cohort Study. Iran. Heart. 2013 Feb. 99(4). 272-8. doi: 10.1136/heartjnl-2012-302861. Epub 2012 Dec 20.
46. Sibai A.M., Tohme R.A., Almedawar M.M., Itani T., Yassine S.I., Nohra E.A., Isma'eel H.A. Lifetime cumulative exposure to waterpipe smoking is associated with coronary artery disease. Atherosclerosis. 2014. 234. 454e460. doi: 10.1016/j.atherosclerosis.2014.03.036.
47. Al Suwaidi J., Zubaid M., El-Menyar A.A. et al. Prevalence and outcome of cigarette and waterpipe smoking among patients with acute coronary syndrome in six Middle-Eas-tern countries. Eur. J. Prev. Cardiol. 2012. 19. 118-125. doi: 10.1177/1741826710393992.
48. Ambrose J.A., Barua R.S. The pathophysiology of cigarette smoking and cardiovascular disease: an update. J. Am. Coll. Cardiol. 2004. 43(10). 1731-1737. doi:10.1016/j.jacc.2003.12.047.
49. Salahuddin S., Prabhakaran D., Roy A. Pathophysiological mechanisms of tobacco-related CVD. Glob. Heart. 2012. 7(2). 113-120. doi: 10.1016/j.gheart.2012.05.003.
50. Nemmar A., Al-Salam S., Beegam S. et al. Waterpipe Tobacco Smoke Inhalation Triggers Thrombogenicity, Cardiac Inflammation and Oxidative Stress in Mice: Effects of Flavouring. Int. J. Mol. Sci. 2020. 21. 1291. doi: 10.3390/ijms21041291.
51. El-Hajj M., Salameh P., Rachidi S., Al-Hajje A., Hosseini H. Cigarette and waterpipe smoking are associated with the risk of stroke in Lebanon. J. Epidemiol. Glob. Health. 2019. 9(1). 62-70. doi: 10.2991/jegh.k.181231.002.
52. Qasim H., Alarabi A.B., Alzoubi K.H. et al. The effects of hookah/waterpipe smoking on general health and the cardiovascular system. Environ Health Prev. Med. 2019. 24. 58. https://doi.org/10.1186/s12199-019-0811-y
53. Wilson K., Gibson N., Willan A., Cook D. Effect of smo-king cessation on mortality after myocardial infarction: meta-analysis of cohort studies. Arch. Intern. Med. 2000. 160(7). 939-944. doi: 10.1001/archinte.160.7.939.
54. Mons U., Müezzinler A., Gellert C. et al. Impact of smoking and smoking cessation on cardiovascular events and mortality among older adults: meta-analysis of individual participant data from prospective cohort studies of the CHANCES consortium. BMJ. 2015 Apr 20. 350. h1551. doi: 10.1136/bmj.h1551.
55. Dube S.R., Pathak S., Nyman A.L., Eriksen M.P. Electronic Cigarette and Electronic Hookah: A Pilot Study Comparing Two Vaping Products. Preventive Medicine Reports. 2015. 2. 953-958. doi: 10.1016/j.pmedr.2015.10.012.
56. Bascombe T.M., Scott K.N., Ballard D., Smith S.A., Thompson W., Berg C.J. Primary healthcare provider knowledge, beliefs and clinic-based practices regarding alternative tobacco products and marijuana: a qualitative study. Health Educ. Res. 2016 Jun. 31(3). 375-83. doi: 10.1093/her/cyv103. Epub 2016 Jan 22.
57. Shelley D., Kumar P., Lee L. et al. Health care providers' adherence to tobacco treatment for waterpipe, cigarette and dual users in Vietnam. Addict Behav. 2017 Jan. 64. 49-53. doi: 10.1016/j.addbeh.2016.08.010. Epub 2016 Aug 10.
58. O'Neill N., Dogar O., Jawad M., Kellar I., Kanaan M., Siddiqi K. Which behavior change techniques may help waterpipe smokers to quit? An expert consensus using a modified Delphi technique. Nicotine Tob. Res. 2018. 20. 154-160. doi: 10.1093/ntr/ntw297.
59. Stamm-Balderjahn S., Groneberg D.A., Kusma B., Jagota A., Schönfeld N. Smoking prevention in school students: Positive effects of a hospital-based intervention. Dtsch. Arztebl. Int. 2012. 109(44). 746-752. doi: 10.3238/arztebl.2012.0746.
60. Jawad M., Jawad S., Waziry R.K., Ballout R.A., Akl E.A. Interventions for waterpipe tobacco smoking prevention and cessation: A systematic review. Sci. Rep. 2016. 6. 25872. doi: 10.1038/srep25872.
61. Salti N., Chaaban J., Nakkash R., Alaouie H. The effect of taxation on tobacco consumption and public revenues in Lebanon. Tob. Control. 2015 Jan. 24(1). 77-81. doi: 10.1136/tobaccocontrol-2012-050703. Epub 2013 Jun 20.
62. Dogar O., Zahid R., Mansoor S., et al. Varenicline versus placebo for waterpipe smoking cessation: a double-blind rando-mized controlled trial. Addiction. 2018. 113(12). 2290-2299. doi: 10.1111/add.14430.