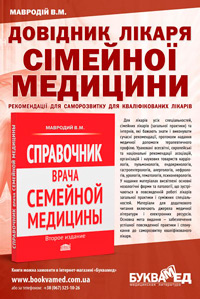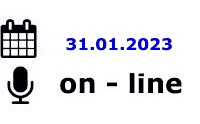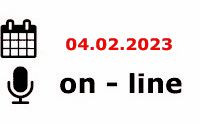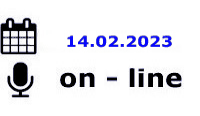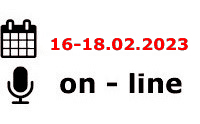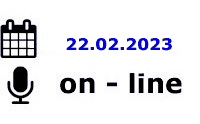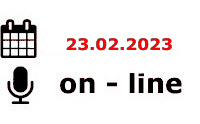 ---
СІМЕЙНІ ЛІКАРІ ТА ТЕРАПЕВТИ
день перший
день другий
---
АКУШЕРИ ГІНЕКОЛОГИ
---
КАРДІОЛОГИ, СІМЕЙНІ ЛІКАРІ, РЕВМАТОЛОГИ, НЕВРОЛОГИ, ЕНДОКРИНОЛОГИ
---
СТОМАТОЛОГИ
---
ІНФЕКЦІОНІСТИ, СІМЕЙНІ ЛІКАРІ, ПЕДІАТРИ, ГАСТРОЕНТЕРОЛОГИ, ГЕПАТОЛОГИ
день перший
день другий
---
ТРАВМАТОЛОГИ
---
ОНКОЛОГИ, (ОНКО-ГЕМАТОЛОГИ, ХІМІОТЕРАПЕВТИ, МАМОЛОГИ, ОНКО-ХІРУРГИ)
---
ЕНДОКРИНОЛОГИ, СІМЕЙНІ ЛІКАРІ, ПЕДІАТРИ, КАРДІОЛОГИ ТА ІНШІ СПЕЦІАЛІСТИ
---
ПЕДІАТРИ ТА СІМЕЙНІ ЛІКАРІ
---
АНЕСТЕЗІОЛОГИ, ХІРУРГИ
"Pain. Joints. Spine." Том 11, №1, 2021
A clinical case of the retroperitoneal fibrosis (Ormond's disease) in rheumatology practice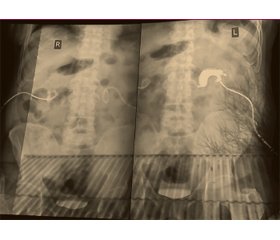 Authors:

Триполка С.А.(1), Егудина Е.Д.(2) (1) — Коммунальное некоммерческое предприятие Харьковского областного совета «Областная клиническая больница», г. Харьков, Украина (2) — Клиника современной ревматологии, г. Киев, Украина



Categories:

Rheumatology, Traumatology and orthopedics



Sections:

Specialist manual
Summary
Заочеревинний (ретроперитонеальний) фіброз (РПФ) — рідкісне захворювання, що характеризується розростанням запальної та фіброзної тканини в заочеревинному просторі. Зазвичай ці розростання локалізуються навколо інфраренальної частини черевної аорти та клубових артерій, часто покриваючи сечоводи або інші органи черевної порожнини. Ідіопатичні захворювання становлять 70 % випадків. РПФ може бути асоційований з імуноглобуліном G4 (IgG4), що є причиною двох третин випадків ідіопатичного РПФ. Вторинний РПФ може розвинутись унаслідок інфекцій, злоякісних новоутворень, прийому лікарських препаратів, заочеревинної кровотечі або інших захворювань. Описано клінічний випадок ідіопатичного РПФ, імовірно, асоційованого з IgG4, у пацієнта, який пройшов симптоматичне оперативне лікування в урологічній клініці та продовжив лікування в ревматолога патогенетичною терапією (метилпреднізолон і мофетилу мікофенолат) зі значним поліпшенням. Для ревматологів дана патологія, безумовно, має клінічний інтерес, оскільки в основі цих змін лежать процеси, аналогічні таким при системних захворюваннях сполучної тканини, і з огляду на низьку захворюваність, що становить від 0,1 до 1,3 випадку на 100 000 людей на рік. Однак частіше такі пацієнти відразу потрапляють на прийом до лікарів суміжних спеціальностей (урологів, нефрологів, хірургів, судинних хірургів), що підкреслює важливість розгляду цього клінічного випадку.
Забрюшинный (ретроперитонеальный) фиброз (РПФ) — редкое заболевание, характеризующееся разрастанием воспалительной и фиброзной ткани в забрюшинном пространстве. Обычно эти разрастания локализуются вокруг инфраренальной части брюшной аорты и подвздошных артерий, часто покрывая мочеточники или другие органы брюшной полости. Идиопатические заболевания составляют 70 % случаев. РПФ может быть ассоциирован с иммуноглобулином G4 (IgG4), что является причиной двух третей случаев идиопатического РПФ. Вторичный РПФ может развиться вследствие инфекций, злокачественных новообразований, приема лекарственных препаратов, забрюшинного кровотечения или других заболеваний. Описан клинический случай идиопатического РПФ, вероятно, ассоциированного с IgG4, у пациента, прошедшего симптоматическое оперативное лечение в урологической клинике и продолжившего лечение у ревматолога патогенетической терапией (метилпреднизолон и мофетила микофенолат) со значительным улучшением. Для ревматологов данная патология представляет безусловный клинический интерес, поскольку, с одной стороны, в основе данных изменений лежат процессы, аналогичные таковым при системных заболеваниях соединительной ткани, а с другой стороны — это редкая патология, встречаемость РПФ составляет от 0,1 до 1,3 случая на 100 000 человек в год. Однако чаще такие пациенты сразу попадают на прием к врачам смежных специальностей (урологам, нефрологам, хирургам, сосудистым хирургам), что подчеркивает важность разбора такого клинического случая.
Retroperitoneal fibrosis (RPF) is a rare disease cha­racterized by the proliferation of inflammatory and fibrous tissue in the retroperitoneum. These masses are commonly loca­lized around the infrarenal part of the abdominal aorta and iliac arteries, often covering the ureters or other organs of the abdominal cavity; idiopathic diseases accounting for 70 % of cases. RPF may be associated with immunoglobulin G4 (IgG4), which accounts for two-thirds of idiopathic RPF cases. Secondary RPF may develop due to infections, malignant neoplasms, medication, retroperitoneal bleeding, or various other diseases. A cli­nical case of idiopathic RPF, probably associated with IgG4, was described in a patient who had undergone a symptomatic surgical treatment in an urological clinic and continued being trea­ted by a rheumatologist, given pathogenetic therapy (methylpredni­solone and mycophenolate mofetil) with a significant improvement. For rheumatologists, this pathology is of an undoubted clinical interest, since these changes are based on processes si­milar to those occurring in systemic diseases of the connective tissue, and the RPF is extremely rare, ranging from 0.1 to 1.3 cases per 100,000 patients per year. However, more often than not, such patients are referred to the doctors of ancillary specialties (urologists, nephrologists, surgeons, vascular surgeons). All of the abovementioned facts emphasize the importance of analyzing such a clinical case.
Keywords
ретроперитонеальний фіброз; IgG4-асоці­йоване захворювання; клінічний випадок; діагностика; лікування
ретроперитонеальный фиброз; IgG4-ассоциированное заболевание; клинический случай; диагностика; лечение
retroperitoneal fibrosis; IgG4-associated disease; clinical case; diagnosis; treatment
For the full article you need to subscribe to the magazine.
Bibliography
Vaglio A., Federica M. Idiopathic Retroperitoneal Fibrosis. JASN. 2016. 27 (7) 1880-1889. doi: 10.1681/ASN.2015101110.
Ormond J.K. Bilateral ureteral obstruction due to envelopment and compression by an inflammatory retroperitoneal process. J. Urol. 1948. 59 (6). 10. doi: 10.1016/s0022-5347 (17)69482-5.
Kamisawa T., Zen Y., Pillai S., Stone J.H. IgG4-related disease. Lancet. 2015. 385 (9976). 1460-71. doi: 10.1016/S0140-6736 (14)60720-0.
Van Bommel E.F., Jansen I., Hendriksz T.R., Aarnoudse A.L. Idiopathic retroperitoneal fibrosis: prospective evaluation of incidence and clinicoradiologic presentation. Medicine (Baltimore) 2009. 88 (4). 193-201. doi: 10.1097/MD.0b013e3181afc420.
Goldoni M., Bonini S., Urban M.L. et al. Asbestos and smoking as risk factors for idiopathic retroperitoneal fibrosis: a case-control study. Ann. Intern. Med. 2014. 161 (3). 181-8. doi: 10.7326/M13-2648.
Della-Torre E., Rigamonti E., Perugino C. et al. B lymphocytes directly contribute to tissue fibrosis in patients with IgG4-related disease. J. Allergy Clin. Immunol. 2020. 145. 968-81. doi: 10.1016/j.jaci.2019.07.004.
Mattoo H., Mahajan V.S., Maehara T. et al. Clonal expansion of CD4 (+) cytotoxic T lymphocytes in patients with IgG4-related disease. J. Allergy Clin. Immunol. 2016. 138 (3). 825-838. doi: 10.1016/j.jaci.2015.12.1330.
Umehara H., Okazaki K., Masaki Y. et al. Comprehensive diagnostic criteria for IgG4-related disease (IgG4-RD), 2011. Mod. Rheumatol. 2012. 22 (1). 21-30. doi: 10.1007/s10165-011-0571-z.
Wallace Z.S., Naden R.P., Chari S. et al. The 2019 American College of Rheumatology/European League Against Rheumatism Classification Criteria for IgG4-Related Disease. Arthritis Rheumatol. 2020. 72 (1). 7-19. doi: 10.1002/art.41120.
Khosroshahi A., Wallace Z.S., Crowe J.L. et al. International consensus guidance statement on the management and treatment of IgG4-related disease. Arthritis Rheumatol. 2015. 67 (7). 1688-99. doi: 10.1002 /art.39132.
Yunyun F., Yu P., Panpan Z. et al. Efficacy and safety of low dose Mycophenolate mofetil treatment for immunoglobulin G4-related disease: a randomized clinical trial. Rheumatology (Oxford). 2019. 58 (1). 52-60. doi: 10.1093/rheumatology/key227.
Wallace Z.S. Kawano M., Saeki T., Nakashima H. IgG4-related kidney disease and retroperitoneal fibrosis: an update. Mod. Rheumatol. 2019. 29 (2). 231-9. doi: 10.1080/14397595.
Surcel C., Mirvald C., Pavelescu C. et al. Management of idiopathic retroperitoneal fibrosis from the urologist's perspective. Ther. Adv. Urol. 2015. 7 (2). 85-99. doi: 10.1177/1756287214565637.